Last updated on November 15th, 2022
Cost of scaffolding
If you're carrying out any major building work on your home or need access to the higher parts of the building, you'll likely need scaffolding. To help you budget, we've put together this scaffolding cost guide.
Hiring Advice
Practical measures for preventing scams and choosing reputable trades
Scaffolding provides much needed safety and access for tradespeople working on your house above head height. It's important to consider scaffolding as an integral element of many home improvement projects – just using a ladder won't be enough!
That said, scaffolding is an expense so you need to make sure you're aware in order to properly plan your budget. And remember, safety is the priority so don't be tempted to cut corners on scaffolding.
Current UK law dictates that tradespeople must now use scaffolding (or other suitable platforms) for access when working at a height. Ladders are approved for small, quick jobs but their use is now actively discouraged.
What is the cost of scaffolding?
| Cost provided item | Unit | Range - Low | Range - High | Average UK cost |
| --- | --- | --- | --- | --- |
| 2-storey semi-detached house | Per week | £650 | £1,100 | £875 |
| Single scaffolding (up to 10m) | Per week | £550 | £700 | £625 |
| Single tower over conservatory | Per week | - | - | £420 |
| High level chimney scaffolding | Per week | £500 | £820 | £660 |
| Bridge over conservatory | Per week | £400 | £900 | £650 |
| Single scaffolding for gutters | Per week | - | - | £250 |
| Scaffold tower only | Per week | - | - | £250 |
| Wall work for terraced house | Per week | - | - | £310 |
| Scaffolding hire | Per m2 | £20 | £25 | £22.50 |
For most jobs that require scaffolding, the cost of the scaffolding itself is usually included in the quote you'll get from professional tradespeople. However, should you need to independently source scaffolding, the cost for a single scaffold up to 10m high is about £625 per week.
Scaffolding hire costs
The cost of hiring scaffolding will depend on the height and length of the scaffolding and how long you need to hire it. For example, the hire of scaffolding for a 2-storey semi-detached house costs around £875 per week.
Cost of scaffolding for a terraced house
If you're planning work on a terraced house the cost will be less, because less scaffolding is needed for the job. The average cost of scaffolding for wall work of a terraced house will cost about £310 per week.
Scaffolding costs per day
If you want to know the breakdown of scaffolding costs per day, we recommend speaking to your local scaffolding experts for accurate prices.
Rather than a day rate a m2 rate is often the pricing method. As a rough guide, you can expect to pay between £22.50 per m2 depending on the length and complexity of the scaffolding project.
See the tradespeople we've checked and recommend for your job
Conservatory scaffolding
If you have a conservatory, you'll need to build a scaffolding bridge over it no matter what work you're carrying out. The average cost of a scaffolding bridge over a conservatory is around £650 per week.
Chimney scaffolding
For work being carried out on your chimney, you won't need your whole house to be covered in scaffolding but you will need high-level chimney scaffolding. It will also require additional safety precautions to be taken into consideration due to the scaffolding being erected over the highest part of the roof.
The average cost of high-level chimney scaffolding is £660 per week.
Scaffolding for gutter repair
If you need to carry out repairs to your guttering system, you'll need scaffolding to reach. You might only need a single scaffolding tower but the average cost will still be around £250 per week. In London that price may be more like £350 per week.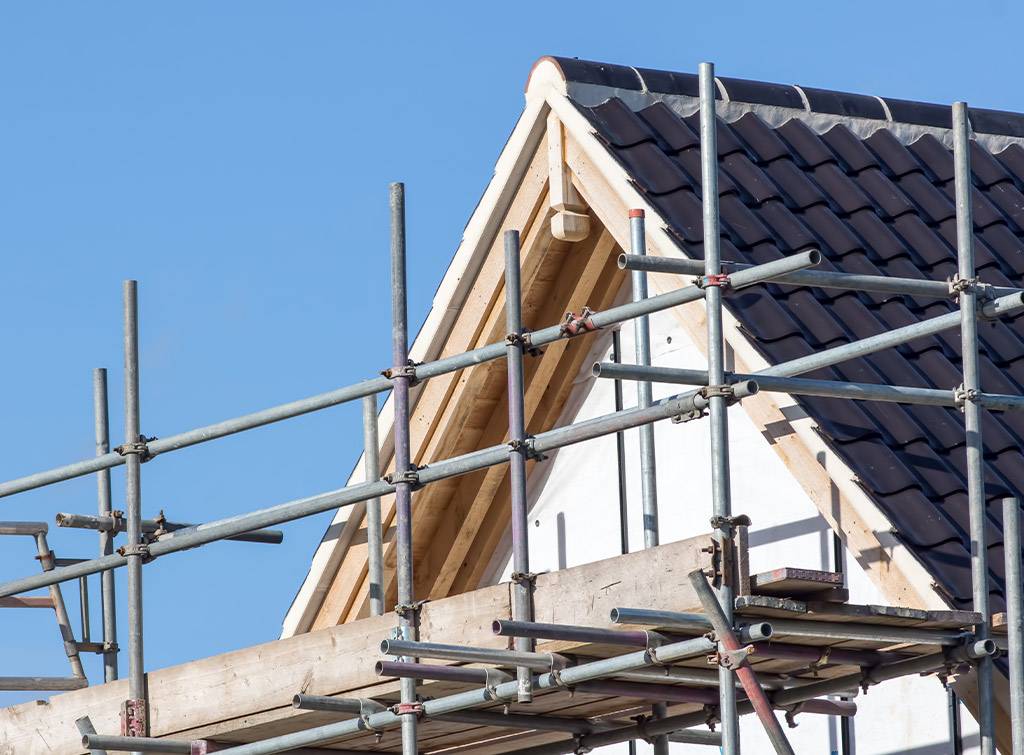 See the tradespeople we've checked and recommend for your job
Factors affecting scaffolding costs
Some tradespeople such as decorators and roofers will provide their own equipment, you might need the flexibility of hiring your own scaffolding. It's useful to know the factors that will affect the cost of scaffolding.
Length of hire
One of the most obvious factors is how long you need the scaffolding for as this will directly impact the cost. You'll usually agree to a fixed fee at the beginning for the whole period of hire, but if you need to extend it will normally be charged at a weekly rate.
Location
Costs for scaffolding will vary considerably depending on where you are in the country. Cities will generally be more expensive than in more rural areas – with London being particularly pricey.
A good tip is to speak to smaller, independent scaffolding hire companies as they tend to be cheaper than big national companies.
We spoke to one of our members who said that location is one of the biggest factors that affect the overall cost of scaffolding. A 4m tower in Colchester with 3 lifts would cost around £400. The same tower would cost £600 in London, and only £250 in the northeast of the country.
Height
The bigger the scaffold, the more you'll pay. More metal poles, wooden boards, fixtures and joints will all add to the overall scaffolding cost. To see how high you need to go, it's worth speaking with your local scaffolding specialist for their professional advice.
Number of working levels
Similar to height, the number of working levels needed in the scaffolding structure will affect the overall cost. The more walkways and access, the higher the price.
Access
Access is one of the commonly underestimated factors when it comes to scaffolding. If it's quick and easy to erect the scaffolding then that will generally cost less than more difficult sites. For scaffolding being put up on buildings that have restricted access you'll pay more – especially if you're paying a day rate.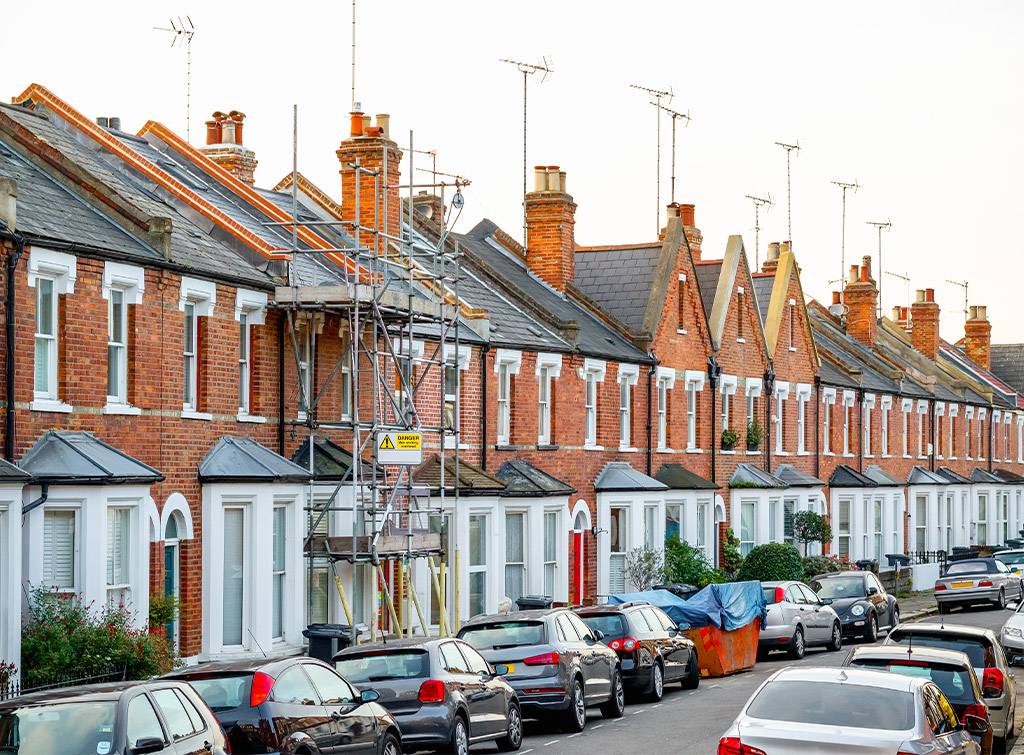 Do I need a permit for scaffolding?
In the UK all scaffolding projects require a permit before any scaffold can be erected. This is to ensure that all safety standards are met. Scaffolding companies should obtain the permit, but it's your responsibility to make sure they have done, so ask for proof of the permit before allowing them to start work.
Useful scaffolding checklist
Make sure any scaffolding company you hire obtains the appropriate permit for the job.
Speak to local scaffolding specialists for professional advice and accurate costs.
Shop around for fair and competitive scaffolding prices.
Ideally, hire a scaffolding company that is registered with the NASC.
Always make sure the scaffolding company you hire has valid Public Liability insurance.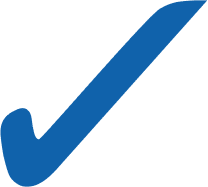 The tick you can trust
8/10 homeowners would choose a tradesperson endorsed by Checkatrade over one who isn't*
Claims are sourced from a survey conducted by Deep Blue Thinking on a nationally representative UK sample in November 2021. *8 out of 10 people would choose a trade endorsed by Checkatrade compared to one that isn't endorsed.
Claims are sourced from a survey conducted by Deep Blue Thinking on a nationally representative UK sample in November 2021. *8 out of 10 people would choose a trade endorsed by Checkatrade compared to one that isn't endorsed.