Last updated on March 31st, 2022
Euros pub garden cost
Bring the 2020 Euros to the comfort of your own garden with this Euros 2020 pub garden cost guide.
Although we're now deep into 2021, the Euros 2020 tournament is yet to play out. From 11th June to 11th July 2021, we will be blessed with the 16th UEFA European Championship on our screens. And after England's strong showing in the World Cup, we Brits feel pretty confident of another successful tournament.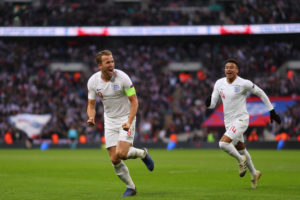 Pressure might be MOUNT-ing up, but we're ready to give teams a KANE-ing. Let's hope things don't go SOUTH-gate. Ok, that last pun wasn't a STERLING effort.
Even though the semi-finals and final will both be in London, restrictions on crowds due to Covid means hopeful fans may not be able to attend. The pub may be the next go-to to watch the footy, but even pubs may be on limited capacity, and some people may not feel comfortable popping to their local just yet.
But fear not, you can bring the Euros to the comfort of your own garden with this Euros 2020 pub garden cost guide.
Read on for inspiration on how to turn your garden into the ultimate viewing spot.
Outdoor electricity – a must for your beer fridge
Outdoor plug socket costs
Cost + VAT
(Range low - high)
Average material cost
£10 - £60
Cost to install a single outdoor socket (labour)
£130 - £200+
Cost to install a double outdoor socket (labour)
£200+
First things first, where will you store your beer? In an outdoor fridge, of course. This means you need electricity. The outside electricity will also be useful to hook up your TV to watch the game. Without electricity in your garden, then your plans of bringing the ultimate Wembley experience cannot happen.
To get your electricity outside, you may be able to work out a way with the assistance of extension cables. However, to ensure your electricity is safe to use, we recommend installing outdoor sockets. The last thing you need is the electricity cutting out during a penalty shoot-out!
The cost on average to install outdoor sockets is around £143. This includes labour and the materials for the job.
Please find out more about outdoor sockets in our outdoor socket cost guide.
Find an electrician to fit your outdoor sockets.
Watch on a projector or TV
Would you rather watch the Euros on a TV or a projector in your garden? The option is up to you, but here's the cost of both options.
Cost for a projector
For the projector and installation of a range of popular Epson projectors, you're looking at an average cost between £2,300 – £6,000.
The cost, however, will vary depending on several factors, including the model of your projector, any complexity when installing it, your geographic location and the size of the screen and where it's installed.
For more information on projector installations, do check out our cost guide on it.
See the tradespeople we've checked and recommend for your job
Cost for a TV setup
The average TV wall mount installation service cost is between £55 – £110.
The only difference here is that for the outside service, there may be other considerations. Maybe you will be hanging your TV within a gazebo or hooking the TV up to the brick of your home. Whatever the setup, always consult a professional on Checkatrade for advice.
Please find out more about TV set up in our cost guide.
Your drinks bar
On to the most important aspect of your Euros pub garden – soft drinks and booze.
Whatever your drinks choice, you'll definitely need to have cool refreshments, especially as it will hopefully be another scorcher of a summer.
If you're looking to create your very own home bar for the occasion, then do check out our cost guide on creating your very own home bar.
For rough estimations:
A carpenter to create and install your bar will be charged at around £20 – £30 per hour.
Bar stools can be picked up from as little as £15 per bar stool.
A 2-door under counter fridge costs around £150 – £700 depending on the make and model.
The cost to install downlights is around £47.50 per downlight, including supply and installation.
Please find out more in our home bar cost guide. And if you're interested, here's the cost of a carpenter.
See the tradespeople we've checked and recommend for your job
Create shelter, just in case
It is British tradition to rain whenever someone hosts a barbecue, so we must be prepared to battle the storms during the Euros.
A mad dash to the back door or garage (if you have one) is usually the go-to when rain rudely barges into your BBQ. You could eliminate this prospect by having a gazebo, so viewing remains undisturbed when rain turns up to the party.
You can buy gazebos from the shop and erect them yourself, but they usually leak or blow away. To build a gazebo, it will cost anything from £4,250 – £7,000. It really depends on the size and style of the gazebo and any prep work needed to prepare the ground it will sit on.
For more on building a gazebo, check out our cost guide.
See the tradespeople we've checked and recommend for your job
Keep warm during and post-game
| Item | Range - low | Range - high | Average cost |
| --- | --- | --- | --- |
| Standard fire pit | £100 | £2,000 | £700 |
| Build fire pit from scratch | £800 | £1,100 | £950 |
| Fire bowl (metal) | £50 | £450 | £250 |
| Fire bowl (granite, ceramic, copper) | £300 | £2,000 | £1,150 |
| Labour (per day) | £150 | £250 | £200 |
Again, with the British weather, it's unpredictable. And based on the last couple of months, it could be snowing in June!
So don't be afraid to take steps to keep everyone warm. A fire pit is not only stylish but very practical, before, during and even after the game. While everyone decompresses after their viewing, why not gather around the fire pit?
A premium granite, ceramic or copper fire bowl will set you back about £1,150. This is a great option if this new feature will be sticking around for the foreseeable. The labour of a Checkatrade professional fitting your fire pit is around £200 per day, depending on where you are geographically.
Find out more about fire pits in our cost guide.
Get your garden ready for the Euros
If you like any of the above ideas, then do reach out to some of our tradespeople here at Checkatrade. They will be more than happy to make your viewing as comfortable as possible so you can sit back and relax whilst England brings it home!
Come on England!
What to do with your Euros pub garden after it ends?
Not that we wish it away, but once the Euros are over and England are (hopefully) crowned champions, why not keep it?
We recently created a cost guide on creating your own outdoor cinema. Check it out!
See the tradespeople we've checked and recommend for your job