Last updated on March 25th, 2023
How much would it cost to rewire Downton Abbey?
So you're intrigued to know how much it would cost to rewire Downton Abbey too? Well, keep reading to find out... it's not cheap!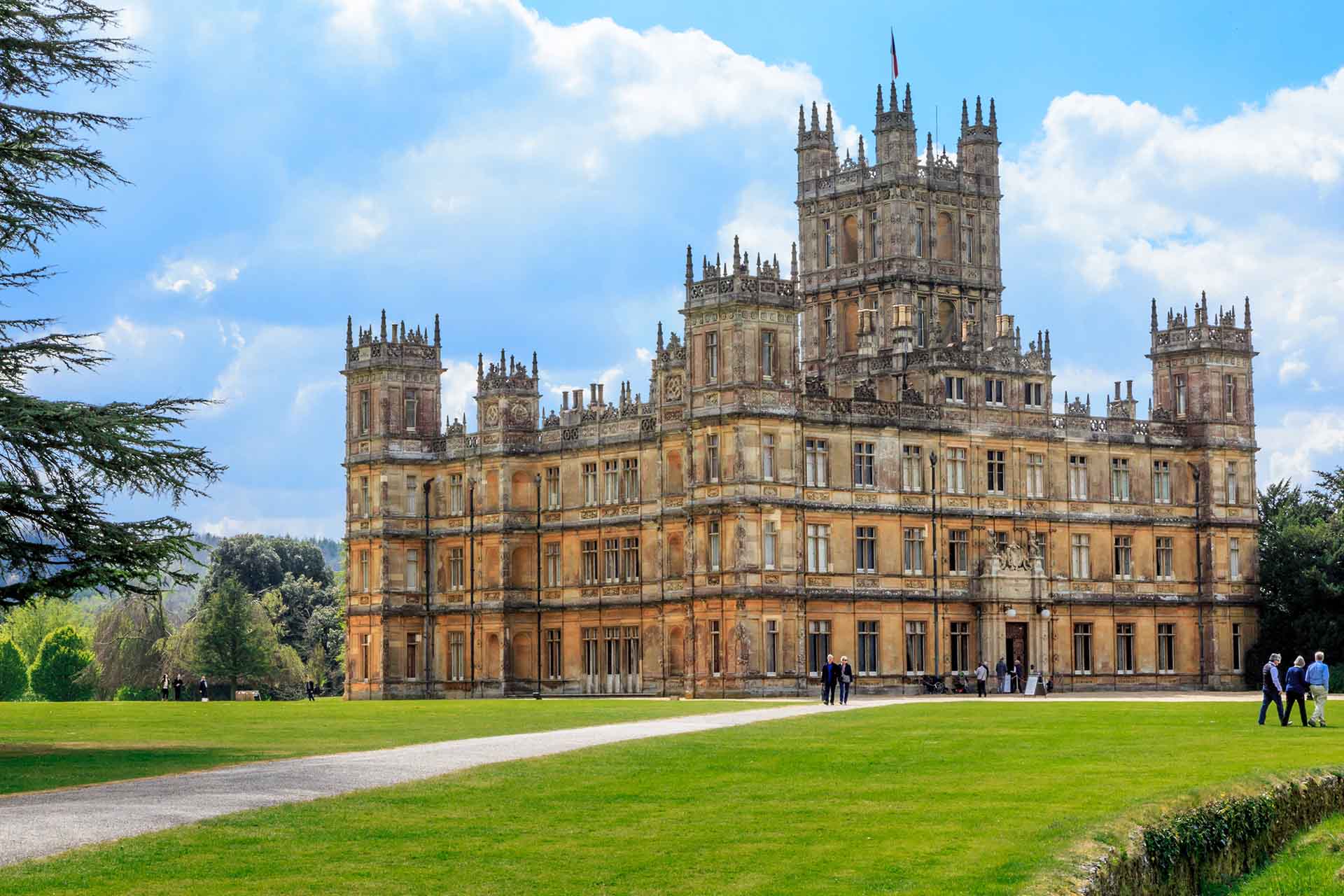 Downton Abbey is one of the most popular dramas in TV history, with more than 120 million people around the globe having watched the series at one point.
But while we were gripped by the storylines, wowed by the lavish interiors, and hooked on the grandiose of the sprawling estate, we couldn't help but wonder, "how much would it cost to rewire Downton Abbey?".
The cost of rewiring Downton Abbey
Cost provided item
Unit
Range - Low
Range - High
Average (excl. VAT)
Electrical Installation
Lighting, emergency lighting, power to rooms and communal areas
Per m2
£150
£193
£171.50
Fire/smoke detection and alarm system
Per m2
£20
£30
£25
Security/access control
Per m2
£24
£30
£28
Telephone, data and TV installation
Per m2
£19
£23
£21
Containment
Per m2
£17.50
£22
£19.75
Building management system
Per m2
£38.50
£47.50
£43
Total cost of items listed above
Per m2
£269
£347.50
£308.25
Total cost to rewire Downton Abbey (11,150m2)
Per Abbey
£2,999,350
£3,874,625
£3,436,987.50
Costs excluded the light fixtures/chandeliers and assumes Highclere castle is 120,000sqft
Downton Abbey, known off-screen as Highclere Castle, boasts between 250-300 rooms and has been estimated to be worth a whopping £72million. So it's fair to assume since the Carnarvon family took ownership of Highclere in 1679, they've been in receipt of some pretty hefty maintenance bills.
All properties will require electrical upgrading at some stage, but can you guess how much it might cost to rewire Downton Abbey? We're talking 120,000 sq ft of historical property.
Our experts have estimated the total cost of rewiring Downton Abbey to be more than £3million! And that's before the cost of new light fixtures and chandeliers, which could even be priceless.
However, compare this to the cost of refurbishing Buckingham Palace – £369million – and it suddenly seems like small change!
Typical costs included in a rewire
So what does this gigantic estimate cover?
Typically, the cost of a rewire will include:
The removal of old fittings and wiring.
Electrical installation for lighting, emergency lighting, and power to all rooms and communal areas, such as hallways and landings. Average cost £171.50 per m2.
The installation of a fire/smoke detection and alarm system. Average cost £25 per m2.
The installation of security/access controls at an average cost of £28 per m2.
Telephone, data, and TV installation, costing on average, £21 per m2.
Cable containment, at an average cost of £19.75 per m2.
The building management system, which controls and monitors the building's electrical equipment, such as ventilation, lighting, fire systems, etc. Average cost £43 per m2.
The total cost of these individual items is £308.25 per m2. So the owners of a grand estate such as Highclere Castle can expect to pay north of £3million to rewire their palatial 11,150 m2 property.
If you're considering a rewire of your property, check out our handy post on the cost of rewiring a house. Or use our search function, below, to find a fully certified electrician in your local area.
See the tradespeople we've checked and recommend for your job
FAQs
How much does a full rewire cost?
A full rewire costs between £3,000 for a 1-bed flat and anything up to £10,000 for a 5-bed house. Our post on the cost of rewiring a house has a full breakdown of costs, depending on the size of the property requiring work.
How long does a house rewire take?
This depends on the size and layout of the property to be rewired, the number of socket outlets, the complexity of the existing wiring system, whether the property is occupied, and where you live. Generally speaking, rewiring a one-bedroom flat can take around 4-7 days, while a 4-bed house can take between 1-2 weeks.