Storm prep: How to prevent flood damage
Flooding costs the UK around £1 billion a year. On top of that, it's estimated that about £266 billion worth of possessions sitting in UK households have no insurance to protect them in the event of extreme rainfall or flooding. Let's take a look at the most common storm damage complaints and how-to limit their impact.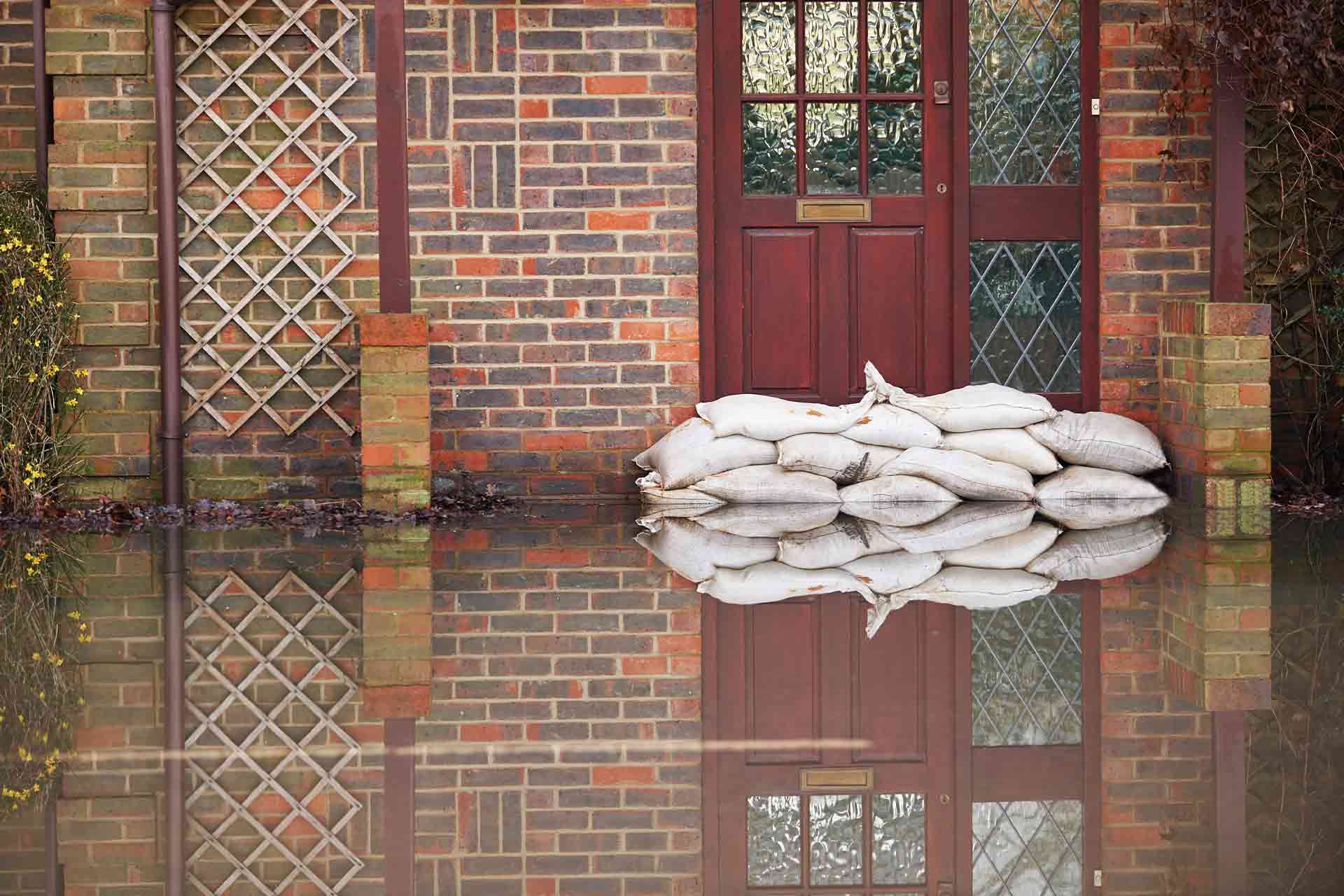 Britain is famous for its monarchy, cockney accents, and rain. Consequently, we're prone to floods and their resulting flood damage. This is because we're surrounded by lots and lots of sea. And, as a key player in the Gulf Stream, which is a warm ocean current that transports water all the way from the Gulf of Mexico to the British Isles, we get a lot of rainfall. On top of that, we're susceptible to cold, northern polar air, which combines with the Gulf Stream to make our weather rather unpredictable.
In some parts of the UK, it's even an entity in itself. If you visit the Isle of Sky in Scotland, the weather goes by the pronouns 'she' and 'her.' It's also why coats and wellington boots (arguably drab items) are huge when it comes to UK fashion trends. They let us jump in puddles and frolick in dew-soaked streets whilst looking our best.
However, unlike Hilary Duff, we don't always want to 'let the rain come down.' Sometimes, there really is too much of a good thing. There are floods that even ducks hate.
Types of flood damage
It's not just the UK that suffers from flood damage. All across the world, this natural disaster has increased by almost 50% in the last ten years. Climate change and rising sea levels are to blame, with both our environment and finances taking a hit.
Flooding costs the UK around £1 billion a year. On top of that, it's estimated that about £266 billion worth of possessions sitting in UK households have no insurance to protect them in the event of extreme rainfall or a flood.
The UK is susceptible to six common types of flooding, which include:
River
Coastal
Surface or pluvial water
Groundwater
Sewer
Reservoir
Groundwater flooding is the most common type of storm damage to hit UK households. Caused by an increase in rainwater, when it overtakes the water table above ground level, it overflows and risks flood damage to any property within its vicinity.
Now we know what types of flooding exist, let's take a look at the most common damage complaints.
Basement flooding
As basements are usually situated below ground, they're the first areas to take the brunt of a flood. This risks both the underground electrics and structural foundation of your home, whilst secondary issues arise in the form of rot, bacterial contamination and mould. This is especially true if the water is left to stand for a long period of time.
Flooded gardens
Most garden variety soils don't stand up against groundwater flooding, which wreaks havoc on your perennials. Damaged crops and plants, plus an increase in pests attracted to the contamination site is a common issue. Avoiding your garden until the floodwater recedes is advised.
Sewage overflows
When the sewage systems of either your house or street are overwhelmed, the overrun can cause a myriad of health issues. Sanitary hazards include an increased risk of bacterial infection or viruses from dirty water, plus contamination in the water supply. That's why it's important to stay out of floodwater as much as possible and only drink from bottled water.
Contaminated sheds
Garden sheds are the most common victim of floodwater damage. Along with the garden, when floodwater reaches a certain level, it overflows and 'fills' up anything that isn't high or waterproof enough to withstand it. This often means anything you've stored in your shed – and even the shed itself – will need replacing.
How to prevent flood damage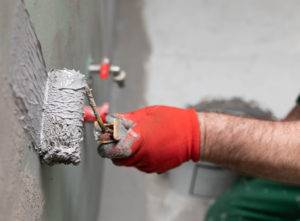 As always, prevention is better than cure, and there are many things you can do to limit or reduce the damage associated with flooding.
Prepare for the worst
Stay updated with flood warnings in your local area and be sure to invest in robust home insurance. If you live in a particularly high-risk area, putting together a flood survival pack is recommended. Include items like your insurance documents, passports, medication, bottled water, a torch, spare batteries, a first aid kit, whistle and emergency cash. (And, in case it wasn't obvious, pop them in airtight and waterproof storage!)
Note: Always remember to turn off your mains supply before the flood storm hits.
Invest in flood defences
Things like sandbags or flood barriers, which you can make yourself, are great for propping outside your windows and doors, whilst toilet pan seals prevent back-flow from your toilet system.
More permanent solutions include:
Buying covers that prevent water from entering through the airbricks in your walls
Raising your door thresholds, plug sockets and electrical equipment to prevent lower-level water damage
Replacing the materials in your home with waterproof alternatives, such as plastic, metal, solid wood or stainless steel
Investing in water-resistant skirting boards
Keeping valuables on your top floor
Installing a water pump underfloor or in your basement to redirect/extract any floodwater
Maintaining your gutters with regular cleaning
Checking your damp proofing and keeping your damp proof floor membranes clean
Installing 'soakaways' around the perimeter of your garden, which are trenches filled with rubble designed to capture and drain excess water
See the tradespeople we've checked and recommend for your job
Tackle the flood straight away
The main issue with flood damage is how it lingers long after the flood is dealt with. Don't wait to tackle the aftermath. The risk of contamination, pests, and health issues is too great, which is why it's important to take as many precautionary measures as possible.
However, even with the most robust precautions in place, floodwater is sometimes unavoidable. That's why hiring a water pump or cleaning professional to help speed along the draining and disinfecting process is helpful.
Once the water recedes, make sure to thoroughly scrub all your surfaces and surviving belongings. Anti-bacterial sprays and bleach are essential chemicals when it comes to killing any germs, and be sure to get rid of any soft furnishings soaked beyond repair. They'll only become a mouldy health hazard.
Investing in items like a water pump to help filter or drain excess water from your property is helpful, as is a dehumidifier. Then, depending on the time of year, central heating set to 21 degrees celsius and/or good ventilation while your home dries out is essential.
We hope you found this how-to helpful. For more tips, tricks and advice, be sure to check out our blog.