The expensive TV. The smooth wall. Not a happy hunting ground for DIYers – which is why it's almost always best to call in a pro. Here's why:
Mounting a TV on a wall is the perfect way to create a touch of home cinema luxury at home but doing it well demands careful planning and a smart approach to making the installation both secure and seamless. It is a job that can be tackled by DIYers, but there are plenty of mistakes to make – and when it comes to walls and expensive TVs, when bad things happen, it can be costly to put right.
Most homeowners want three things from a successful TV wall mount. Firstly, the TV needs to be securely fixed to the wall, for obvious reasons. Secondly, it is preferable to get the TV as flush against the wall as possible, so that the contrast between TV and wall is practically seamless. Indeed, some of the more top-end TVs now present themselves as art solutions, complete with bevelled frames to replicate art prints. That doesn't look quite so realistic if there's a big gap behind the TV. Lastly, a major aesthetic factor – most of us don't want to see the cables that connect the TV to the power and satellite boxes while we're enjoying our home cinema night.
Find a local TV Installer
What can go wrong?
Achieving these three goals requires a bit of forethought. A secure fastening demands both a high-quality flush mounting system and, just as importantly, secure fixings into the wall. So the first job is to work out whether the wall is solid blockwork behind the plaster (or perhaps exposed brick), or is a timber stud wall. The wall construction will play a big role in the choice of fixing – clearly, and it's easier to fix into a blockwork wall solidly. If the wall is a timber stud, ideally you'd use a stud finder to locate the studs themselves to drill into. If not, you could use special plasterboard fixings (Grip-It being the best known), but make sure they are approved for use considering the weight of the television itself.
When it comes to minimising visible cabling, there are two options. Firstly, you can add sockets at eye level into the wall, which will require the services of a qualified electrician. This will handle the power connections, while the HDMI ports will usually be fed down a channel to floor level. This channel is most commonly formed into the blockwork with a metal conduit or, with a stud wall, the wires can be fed through and back into the room utilising brush sockets. In theory for those who don't want to bother with installing power sockets at eye level, the whole set of wires can be channelled down to the plugs at floor level. The channel is then plastered over and made good.
All sounds quite complex. Several key 'pinch' points can turn what should be a straightforward job into a bit of a disaster. For a start, fixing heavy mounts to walls securely in the right position, and getting them straight, is a challenge. You'll need to identify the wall type and be sure you're avoiding any existing cables or pipes. Not everyone has the right tools for this kind of work or is willing to put the time into researching where the studs might be or finding the right fixings. For the amateur who doesn't do this every day, the only replacement for lack of experience is a lot of research, which takes a lot of time.
Another key area to get wrong is channelling out for the hidden cables. This can be immensely challenging for DIYers as the different wall types offer various problems – stud walls should be easier, but how do you channel through the noggins? Then there's the issue of creating a smooth finish on the plaster to make the whole thing look professional.
Getting the professionals in
All in, this is a project that could easily take a DIYer a day to research and a day to carry out – at least. And that's assuming that things go smoothly. Do you really want to risk your smooth walls and that luxury home cinema look by tackling this yourself? A much better solution would be to consider hiring in a professional – after all, this installation is likely to last a good decade or so, and it certainly pays to do things properly. With high quality large wall-mounted TVs costing well into the £1,000s, you don't want to risk that for the sake of a brave but foolish brush with DIY. Some companies now specialise in TV installation, but for the most part, these jobs are not beyond the scope of the general handyman, and even some electricians will be happy to take it on. All in it should cost around £150 -£300 to install – not an inconsiderable amount, but one that is absolutely worth the investment.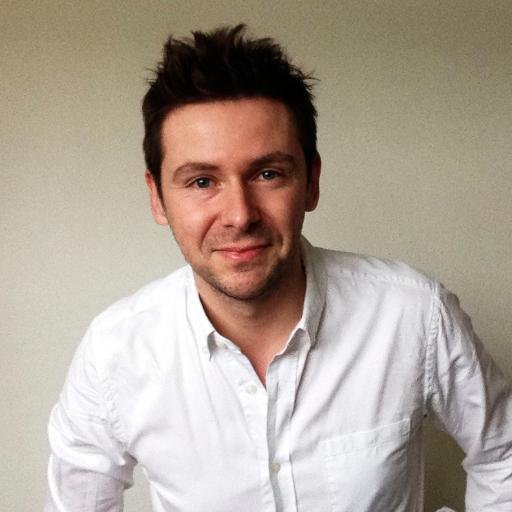 Jason is a guest writer for Checkatrade. He is the former editor of Homebuilding & Renovating magazine, Jason is an experienced self-builder and has just finished renovating a 1960s home. Jason is also a regular in the seminar theatres and Advice Centre at the Homebuilding & Renovating Show
Find a local TV Installer
Tell us what you think
What others think of this cost guide:
Need More Information?
Related posts