Pebbledash is a dated design which many homeowners are looking to remove, yet often struggle to do so as it is not a straightforward task. If you've got pebbledash removal woes, then our guide should help you to remove or improve the look of your exterior walls.
What is Pebbledash?
Pebbledash was frequently used between the wars as a convenient way to cover up quickly-built, slap-dash walls. In the twenty-first century, however, is it more of an acquired taste. Pebbledash is made up of a layer of sand and cement mortar, onto which pebbles are attached.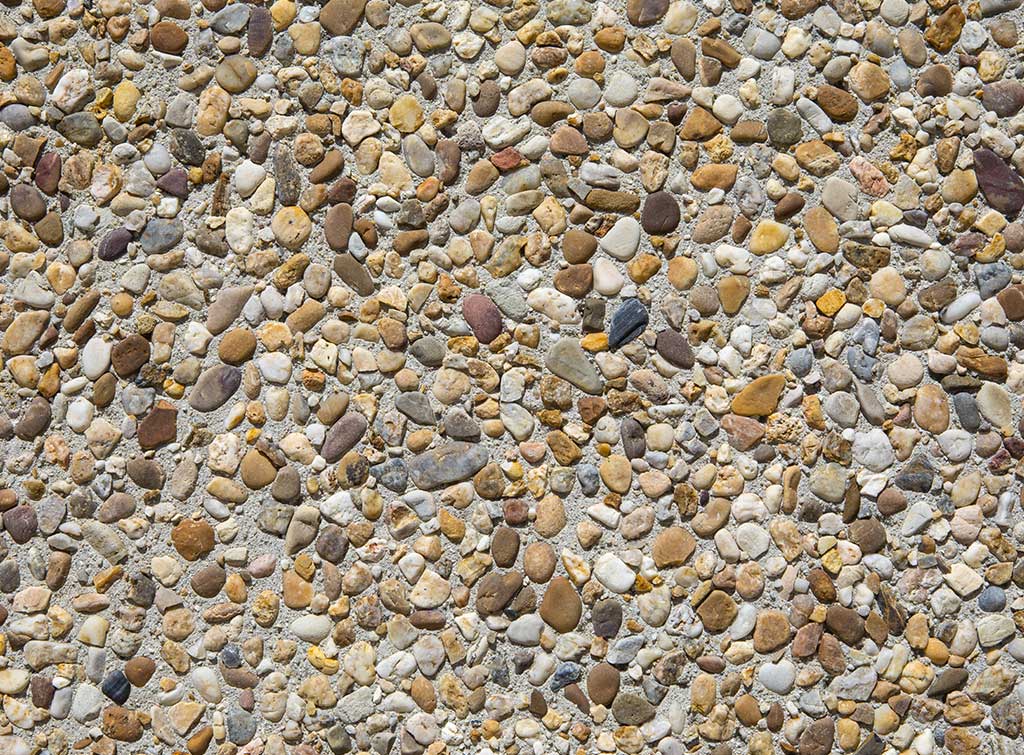 Are there any benefits of having Pebbledash?
Believe it or not, Pebbledash is not all bad. As we explained earlier, it covers up any walls that were sloppily built, and it is hard-wearing. Paintwork applied to Pebbledash does not peel off as quickly as it does on exposed brickwork – which means that Pebbledash can be handy in those more exposed areas. It is also a matter of personal taste, as many people do still appreciate the aesthetics of these designs.
Why might you want to remove Pebbledash?
So, why is Pebbledash such a problem for some? Well, the key thing is that it looks dated, but it's also a nightmare to paint and eventually the pebbles – and even the mortar into which they are embedded – can fall off and leave you with unsightly holes. These holes let water in, which can create a problem with damp.
Find a local tradesperson.
How do I remove Pebbledash?
The question, then, is how to remove Pebbledash? The first way of removing Pebbledash is, quite simply, to hack it off. The risk of taking this approach is that you can damage the brickwork underneath, and there is no guarantee that you will be left with a nice, smooth wall. It's best to ask a professional tradesperson to take care of this job – it might sound easy, but Pebbledash is a lot more difficult to take off than you might think. There is a real risk of causing structural damage, and it could even invalidate your home insurance: it is easy to remove not just the mortar that is holding on your Pebbledash but also the mortar between the bricks that are holding up your wall!
Another option is to use a specialist product that you apply over the top of the Pebbledash. This essentially fills in the holes between the pebbles and gives a solid, insulating surface up to 50mm thick, onto which you can apply new render. Again, it is best to seek the advice of a professional before committing to his course of action is it does depend on the original Pebbledash having a good, firm fix onto the wall. If not, you risk the whole thing peeling off and having to do the job all over again.
A third choice is to install external wall insulation over the top of the Pebbledash. This has the benefit of sealing in the existing finish – even if it is not well-attached to the wall – and giving you additional savings by keeping your home warmer. You can then simply render over the top of the boards.
How do I render over Pebbledash?
If you plan to render over Pebbledash, then there are two types of render to choose from. For the sake of simplicity, we will break these down into thin coat renders, and thick coat renders.
Thin coat renders offer flexibility which ensures that the finish stays free of cracks for years to come. Thin coat coloured renders are more breathable and prevent problems with mould due to damp.
Traditional thick coat renders lack flexibility and breathability because they are applied as a thicker layer. Thick coat renders are not suitable to be used on top of wall insulation boards.
It is best to consult a skilled tradesperson who knows how to remove Pebbledash for advice on the best choice for your project, as every home is different.
How do I find a reputable tradesperson through Checkatrade?
So, if you've decided on removing Pebbledash or you need a professional who can render over Pebbledash, then you need to think about how to find a skilled and trustworthy tradesperson. You can trust Checkatrade to help you find a tradesperson for pebbledash removal. Every member on our site has been vetted and reviewed to ensure that we are enabling you to find reputable tradespeople in your area. Find a local trader today.
Find a local tradesperson.
Tell us what you think
What others think of this cost guide: