Advanced Glazing and Joinery: Man cave
As part of our bespoke carpentry series, we spoke to different Checkatrade carpenters about some of their most memorable projects. In this guide, Advanced Glazing and Joinery shared a recent man cave project.
The project
Advanced Glazing and Joinery were tasked to create a man cave for a couple in their garden. The team got to work building the man cave from scratch, using timber to build the frame, before insulating it, plastering it and then adding the finishing touches such as laminate flooring, cladding the ceiling and adding french doors with sidelights. They didn't just stick to the inside though, they also built a decking area outside so that the customers could sit outside their new pad and enjoy the sunshine!
The customers added a bar area, seating area and a pool table to finish the space off.
The project cost around £10,000 for the build (not including the customer's furnishings etc).
If you'd like to get the look, find out more about Advanced Glazing and Joinery.
Take a look at pictures from the project:
Bespoke man cave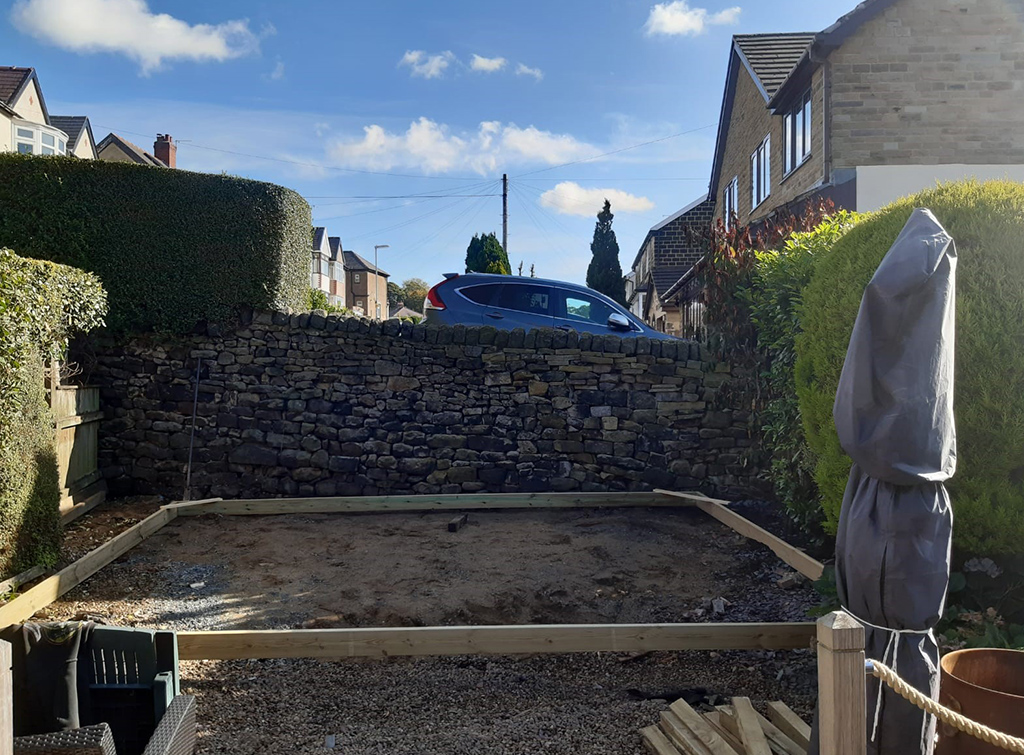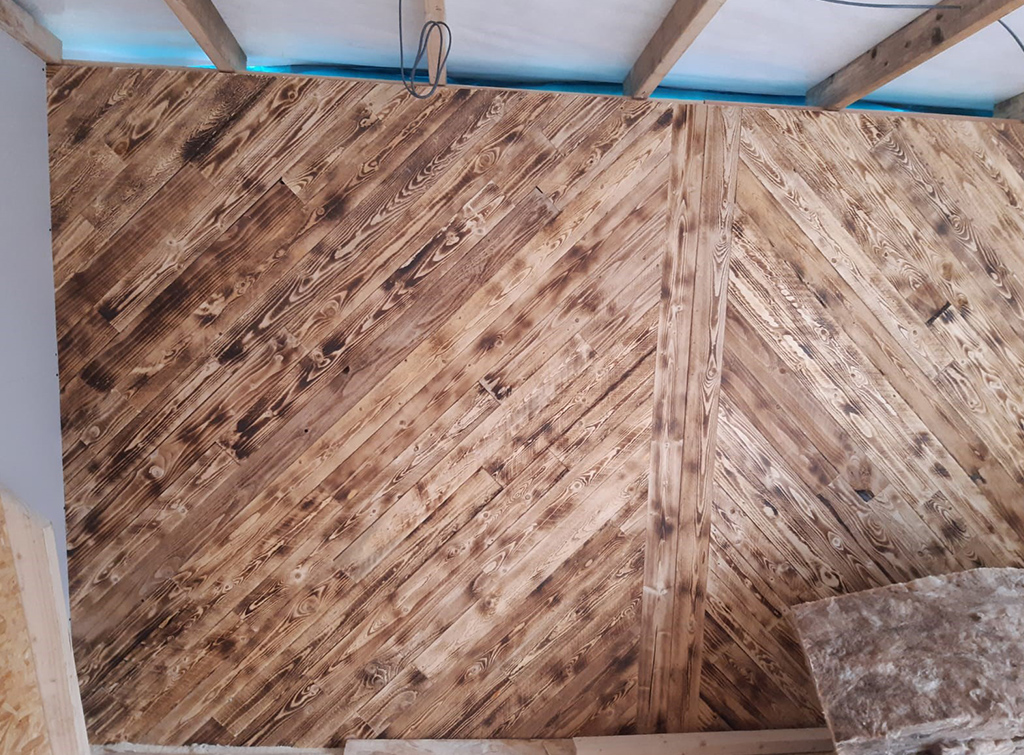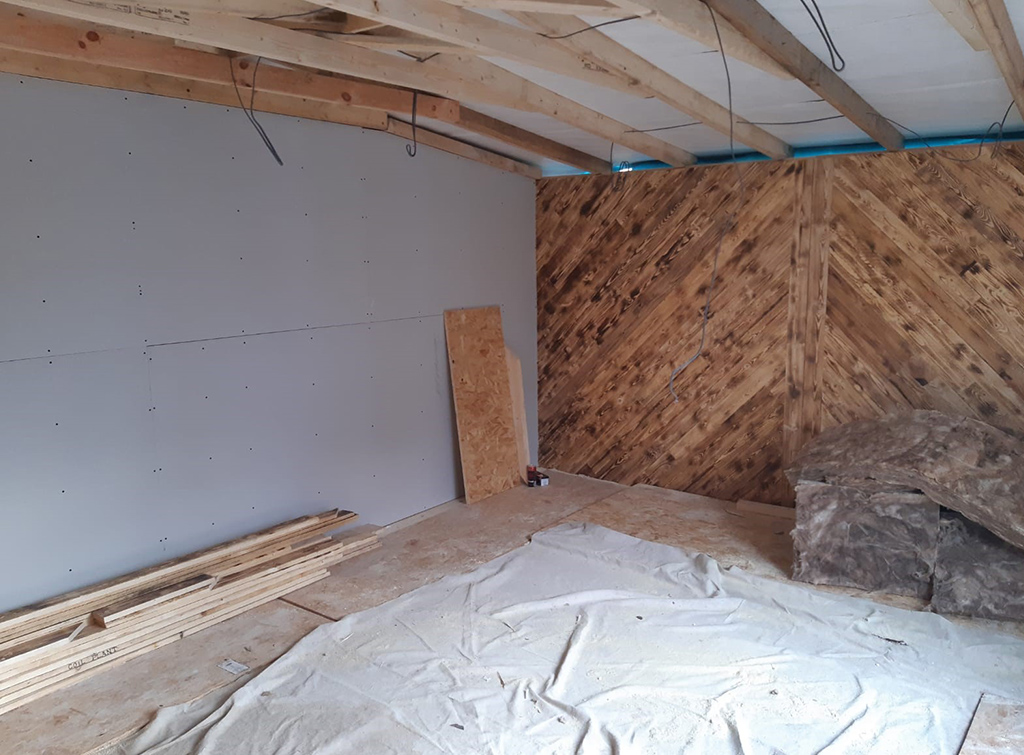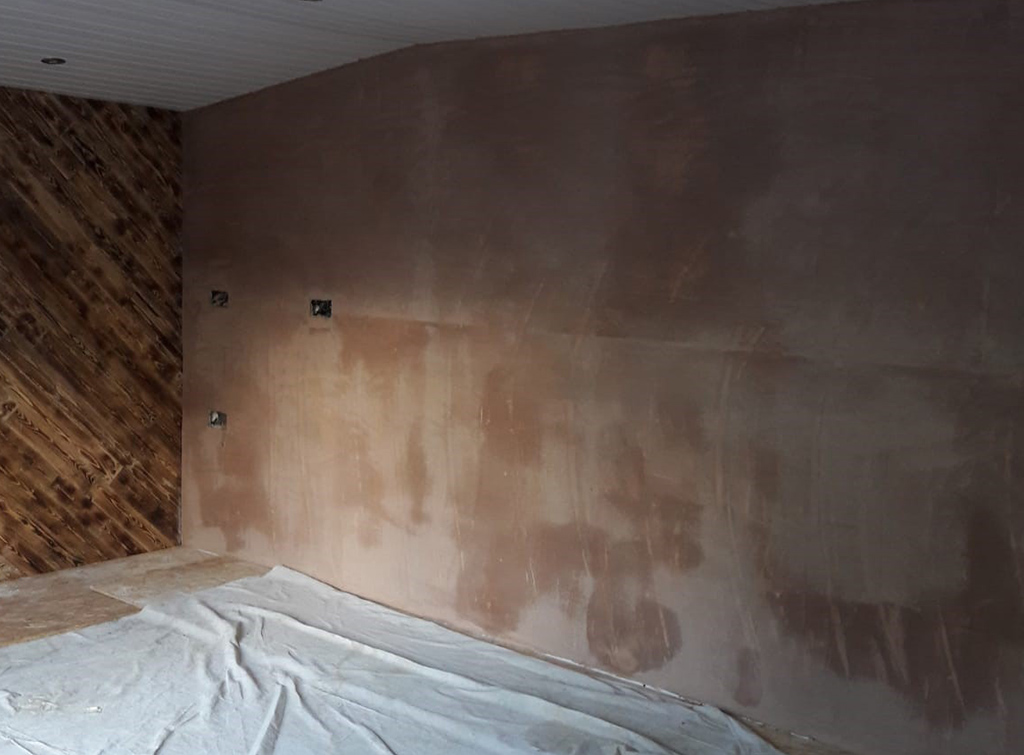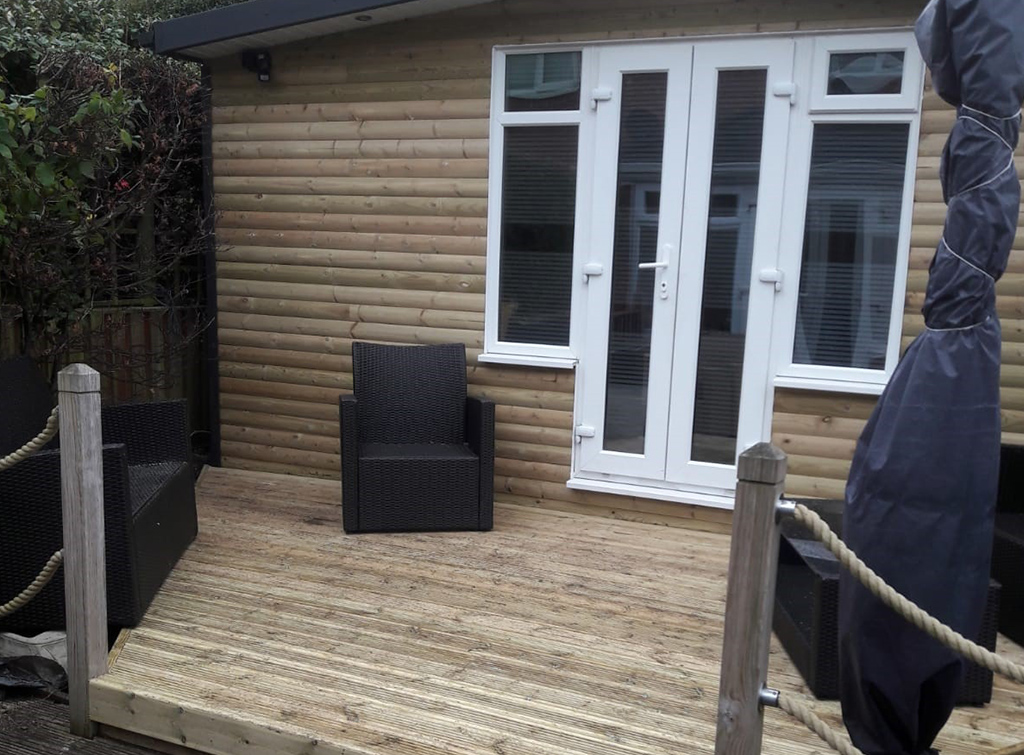 Laying the foundations
The team began by building the base and laying some foundations.
Building the frame upwards
The timber shell of the man cave
The timber frame of the man cave starting to take shape!
The roof going on
The frame being prepped for the roof and cladding to go on.
Laying down the base for the floor
Insulation in!
The floor insulation being laid.
Wall insulation in
Insulation in the floors and walls means no draughts and keeps the space warm.
Wall cladding
Feature wall cladding was fitted on both of the side walls.
Plasterboard ready to be plastered
Electrics for the lighting in for the ceiling and plasterboard ready to be plastered.
French doors and exterior cladding
French doors and wooden exterior cladding give the man cave a chic look.
The finished outside
A decking area leading out from the man cave was built to provide a nice seating area for the couple.
Sports corner
You'll never get bored in there!
Completed man cave interior!
A well stocked bar with electrics
The bar area wouldn't be complete without drinks fridges and a beer tap. Now we're talking!
French doors leading out onto the balcony
See the tradespeople we've checked and recommend for your job
Tell us what you think
What others think of this article:
Need More Information?
Related posts