Fence screening ideas
In the sprawling urban jungle we call home, fence screens are increasing in popularity. We want to ensure our privacy as we step into our gardens, but we don't want to put up ugly walls and barriers that ruin the look of our outdoor spaces.
Thankfully, there's a whole host of fence screening designs on the market. Creating your very own slice of nature is easier when the borders of your sanctuary match the botanical aesthetic you're going for.
Check out the carousel content below for our top trends and fence screening ideas.
See the tradespeople we've checked and recommend for your job
Like what you see? There's more where this came from. Check out Checkatrade's blog for more tips, ideas, how-tos, and inspiration.
Fence screening ideas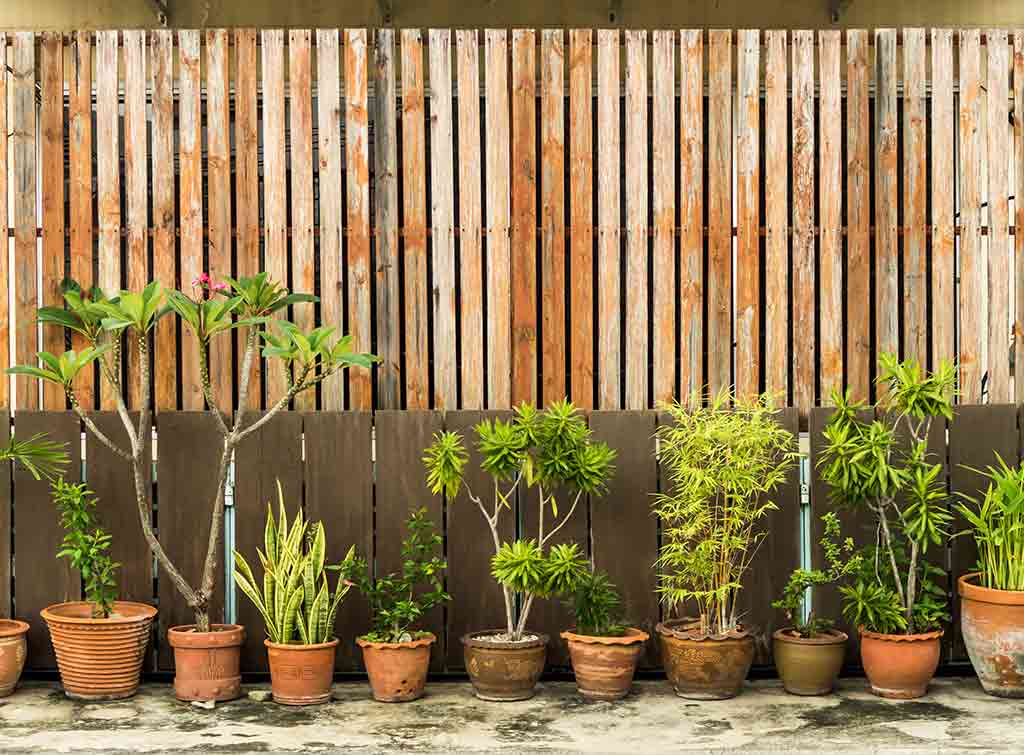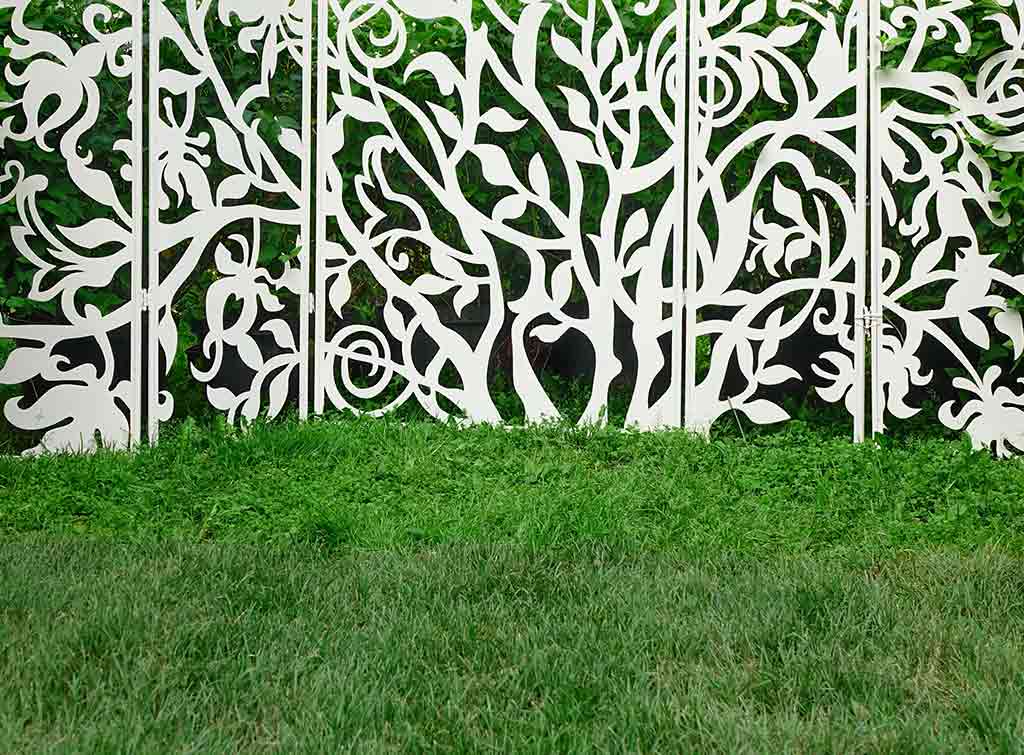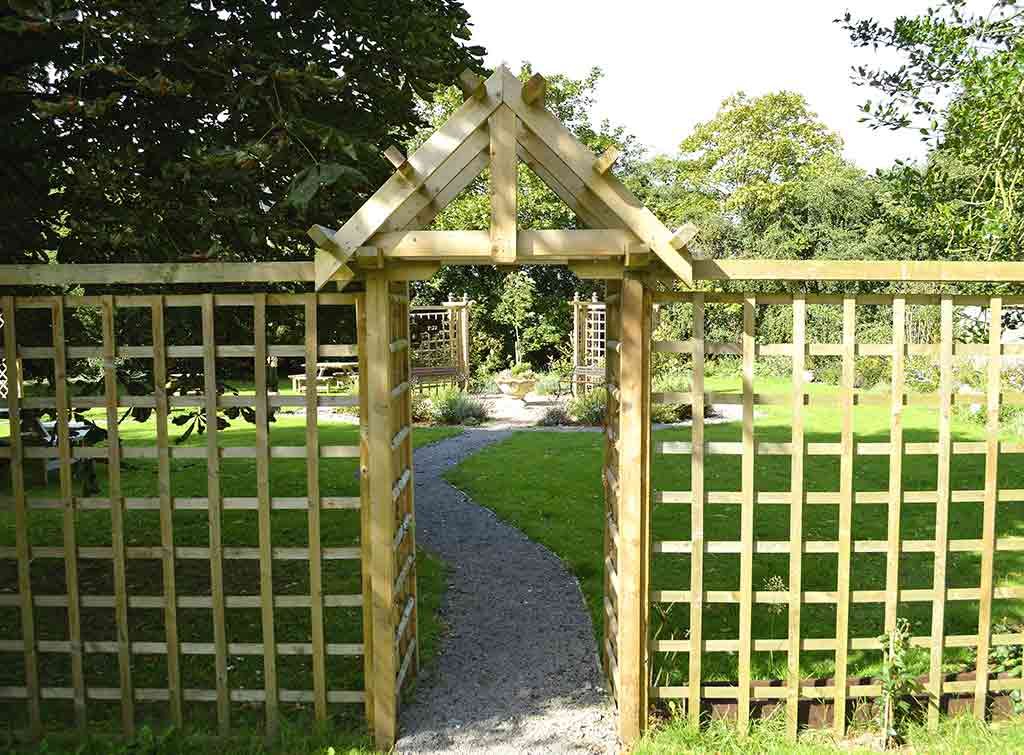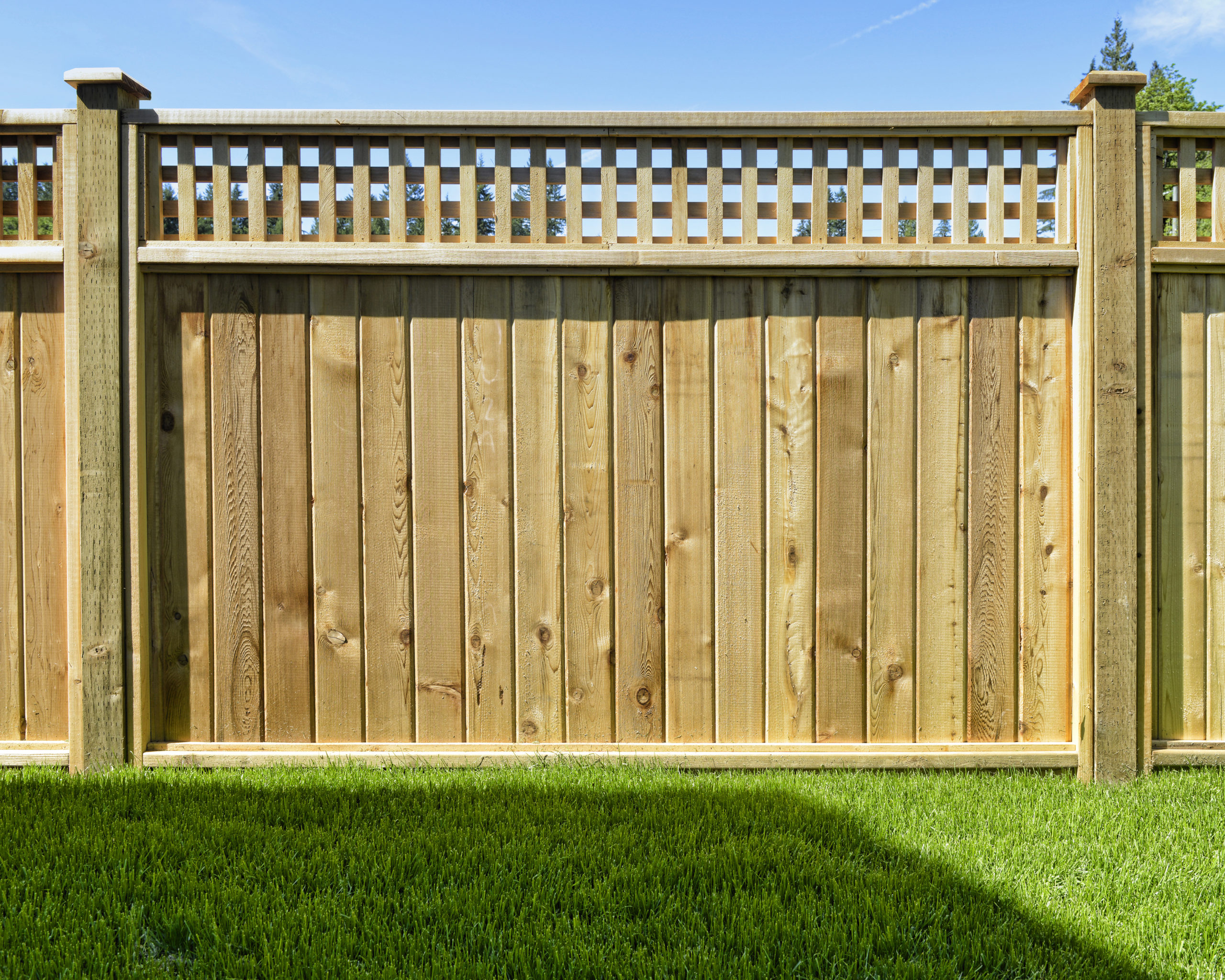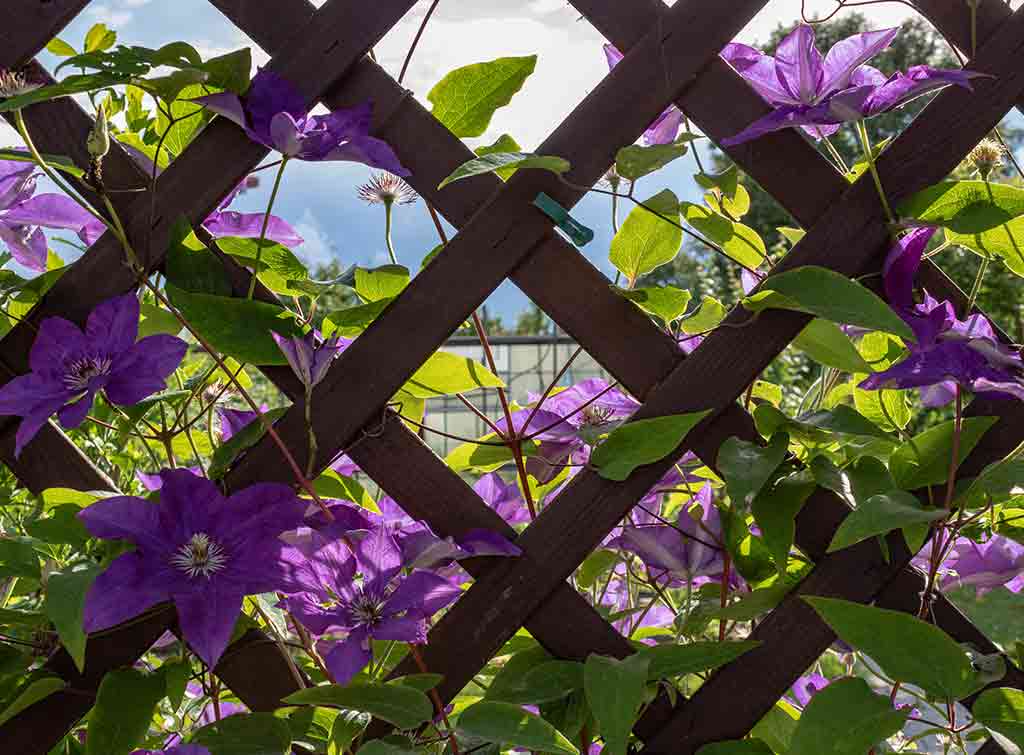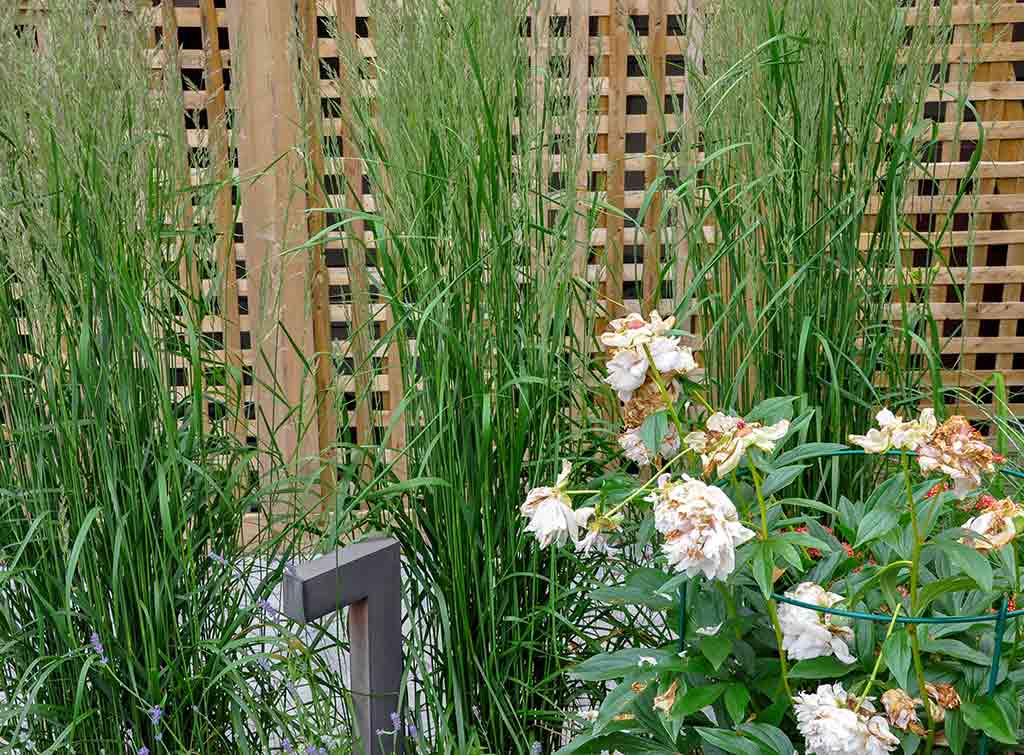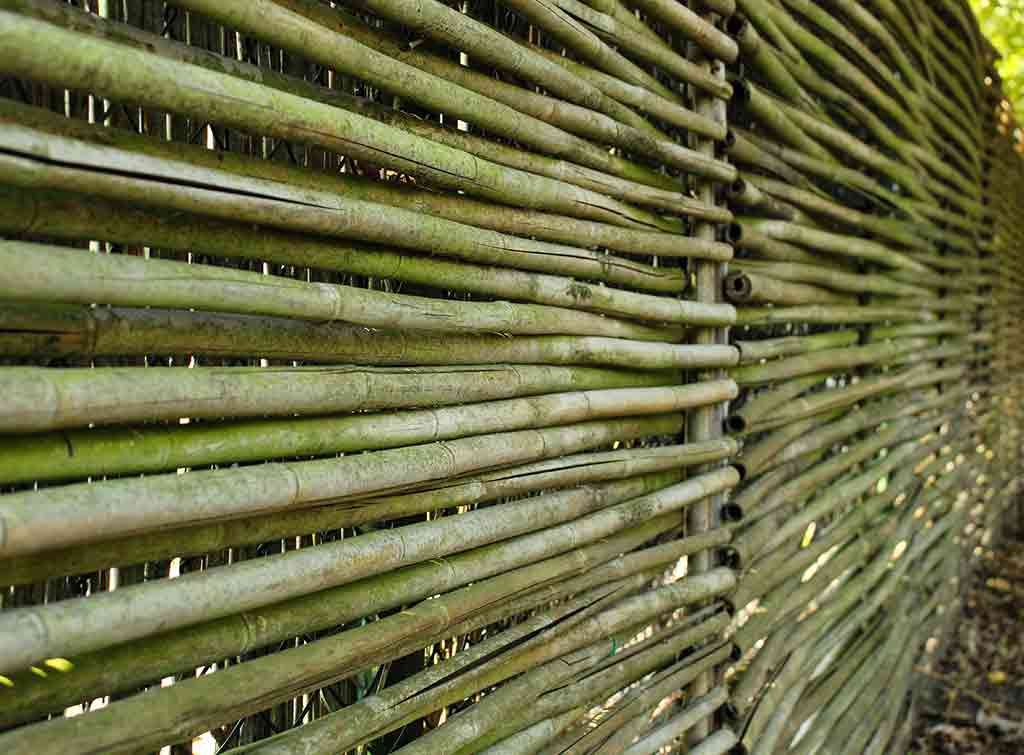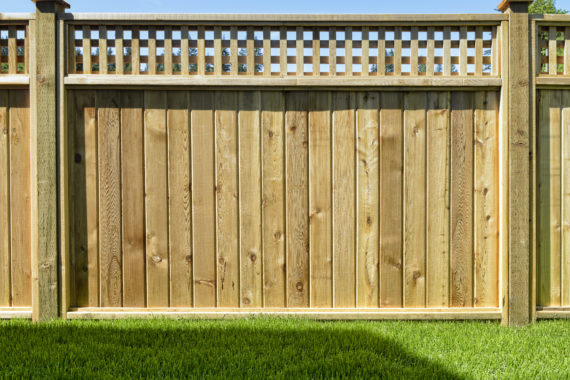 Plants and fence screening ideas
Layered fences are a great way to add depth and contrast to your garden aesthetic.
This minimalist gardener has used a tall and natural wooden fence to create height and maintain privacy. A smaller fence with darker painted panels is placed at a third of the height, while the various potted plants in their terracotta pots sit prettily in front.
This is a great look if your garden is narrow and you want a low-maintenance option that looks great all year long.
Fence screening ideas
This metal lattice garden screen is a stunning addition to a vintage-styled home in need of a little extra privacy.
Make a statement on your lawn by introducing this floral pattern, which offers both an aesthetic benefit and a practical one.
This homeowner has opted to place it in front of their border hedges, but it would look great in front of a wooden fence, stone wall or lattice work.
Privacy wall ideas
One of the top trends at the moment is whiterock gabion walls, which are versatile and attractive features that are cheap and easy to install.
Gabion walls utilise galvanised steel containers, which are filled with the homeowners desired materials. They give an industrial yet interesting finish while remaining robust and cost-effective.
This homeowner has made their gabion wall a feature, which contrasts nicely against the grey brick walls and gravel border path and plants. Why not shop the look and hire one of our professionals today?
High garden screening ideas
This gorgeous arbour and trellis screen is perfect for introducing a natural privacy curtain in your garden. However, you might need to wait until it grows for full effect
Creeping plants such as ivy, honeysuckle, sweet peas, jasmine, clematis armandii, and tidal wave petunias are all fragrant and floral options to ensure your garden stands out for all the right reasons.
Shop the look today and hire one of our professionals to build you a bespoke design.
Garden fence screening ideas
Sometimes, clean and classic is best. This wooden garden fence is sturdy, attractive, and robust. The closed slats mean nothing is getting through or seen by any neighbours, while the latticework at the top adds extra privacy while allowing sunshine to filter through.
What's lovely is all the intricate details that make this fence so appealing. The colour is warm and natural, the posts are uniformed and topped with flat balustrades, and the neat frames offer depth and interest for a clean finish.
Hire one of our professionals and get this installed in your garden today!
Natural garden screening ideas
There's nothing more whimsical or classic than a lattice fence with creeping plants. The pretty privacy is a popular choice with many homeowners due to the end result.
Consider the following plants for your small trellis and bask in the beauty of nature.
Decorative Gourds
Tropaeolum Peregrinum 'Canary Creeper'
Clematis 'Josephine'
Abutilon 'Kentish Belle'
Sweet Peas 'Cupani'
Petunias 'Tidal Wave'
Nasturtium 'Flame Thrower'
Thunbergia Alata 'Superstar'
Cobaea Scandens 'Cup and Saucer'
Ipomoea 'Heavenly Blue'
Just be sure to research the best soil conditions, care requirements and pruning maintenance before deciding on one of these options.
Cedar lattice screen design
The stunning cedar fence is woven with a traditional square lattice design. The gaps are small to ensure greater privacy while remaining sturdy and wind-resistant.
These unassuming and attractive screens complement the tall ornamental grasses that offer extra shelter and privacy, while the white begonia's are a prolifically flowering garden friendly plant that works well anywhere.
The bordering flowerbed separates this garden from its neighbours further-still, whilst creating a subtle yet effective barrier that maintains a natural yet welcome distance.
Recycled garden screen idea
Bamboo is huge in the world of sustainability, which is why it's no wonder homeowners are choosing to incorporate this hardy and eco-friendly material into their gardens.
We love this woven and interlocking fence screening design, which will look natural and striking with any garden aesthetic. So, whether you're fitting a lawn, a flower bed, a patio or decking, why not incorporate this incredible material and reap the benefits of it's green and environmentally friendly credentials?
Shop the look and hire one of our professionals today!
See the tradespeople we've checked and recommend for your job
Tell us what you think
What others think of this article:
Need More Information?
Related posts