How Julius Caesar conquered his kitchen makeover
In this article, we'll cover:
Julius Caesar, aka 'Jules', enjoys the peace and quiet of his new home where no one is around to… conspire against him. All Julius needs to be content with his life is, "home and the loyal people of Checkatrade". His words, not ours.
We got together with Julius to discuss his experience with updating his kitchen, or as he calls it, the 'culina'.
Julius' kitchen design and installation experience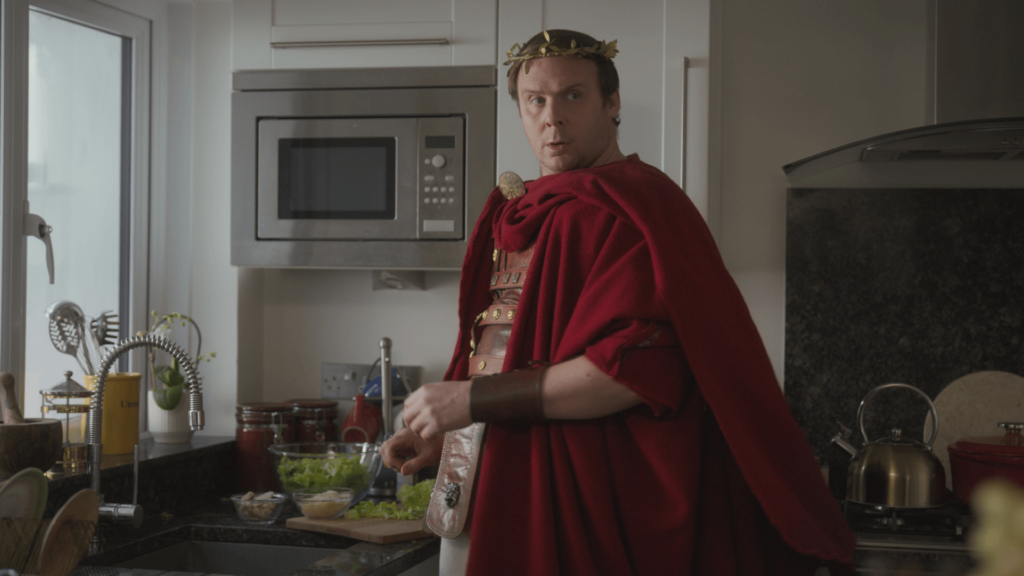 Julius admitted he wasn't quite sure what he needed for his kitchen. He was however certain of one essential requirement, "a robust surface to chop my romaine lettuce." Julius went on to describe his meticulous salad preparation ritual of "Caesar's Special Salad", before moving on to the support he gained for this new kitchen of his.
"I found Checkatrade, a place of smiling 'tradespeople'. Many of which were ecstatic in their culinas. I felt my luck had turned. I noticed instantly, I could conquer a culina makeover with Checkatrade's army."
Julius posted his requirements on Checkatrade's request a quote feature, to which many tradespeople replied to him, and Julius got to work with a kitchen professional who had lots of great reviews.
See the tradespeople we've checked and recommend for your job
The kitchen design
Julius required a standard modern kitchen for his salad prep, and a simple layout with no secret compartments or hiding places for traitors.
"The designer was very knowledgeable. They created a computer-generated image of my culina and even explored the products they could source for me."
Caesar loved the fact that he could easily customise the options for his kitchen to suit his taste.
Julius signed off the design, opting for a new black marble effect worktop, upstand and splashback, handheld flexible tap, extractor fan, and an integrated microwave.
Fitting his new kitchen
Julius wasn't afraid to admit that he was nervous about a tradesperson coming to his home. "Were they a traitor?" He stayed well away, allowing the team to get on with the kitchen fit.
With no act of treachery, the tradespeople completed the fit and Julius was presented with his renovated kitchen. "All I wanted to do was get straight onto making a mean Caesar's Special Salad!"
Julius offered to pay the tradespeople in drachmas and salad, but it turned out they only accepted British Sterling. "I was surprised that they only accepted Great British Sterling Pounds, but that was ok, more salad for me."
All that was left for Julius was to say "Vale", and show them out the door.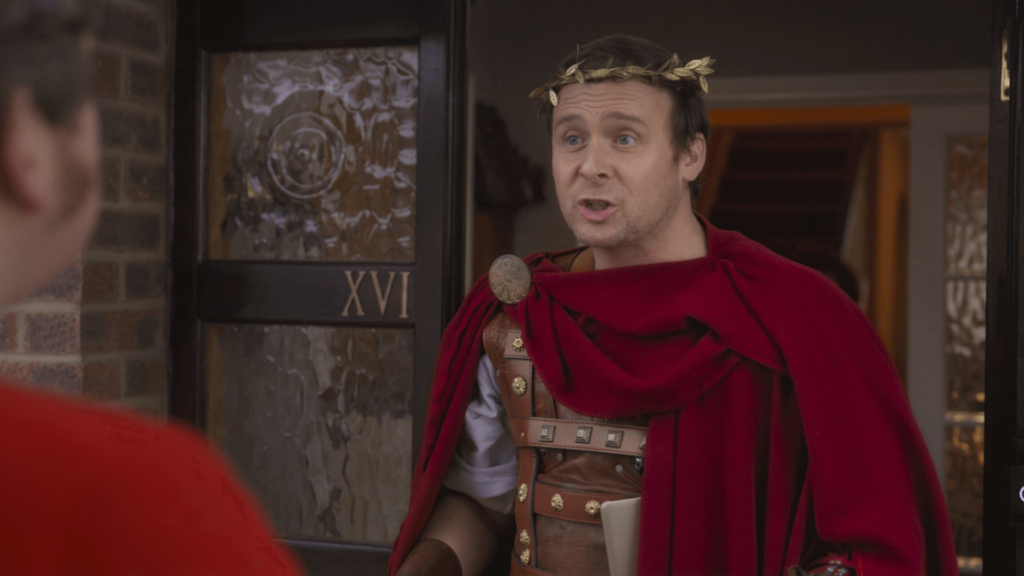 ---
Here at Checkatrade, we know that finding a tradesperson isn't always easy and the go-to option is to ask our friends, family and neighbours. But, we also know that sometimes these recommendations don't always work out; sometimes they're not right for the job, right for you, or maybe they aren't available.
That's why we're here; to provide you with recommendations you can truly rely on.
Our recommendations, according to Julius, are much better than ones from his neighbour, Brutus…
If you're exploring the option of completing a makeover for your kitchen, do check out our cost guides on both kitchen design and fitting for ballpark costs for the job.
See the tradespeople we've checked and recommend for your job