Salve! from Julius Caesar
Our television ads in 2021 and 2022 have featured our biggest fan, Julius Caesar. Or as his mates call him, Jules.
In this article, we'll cover:
Introducing betrayed emperor and massive Checkatrade fan, Julius Caesar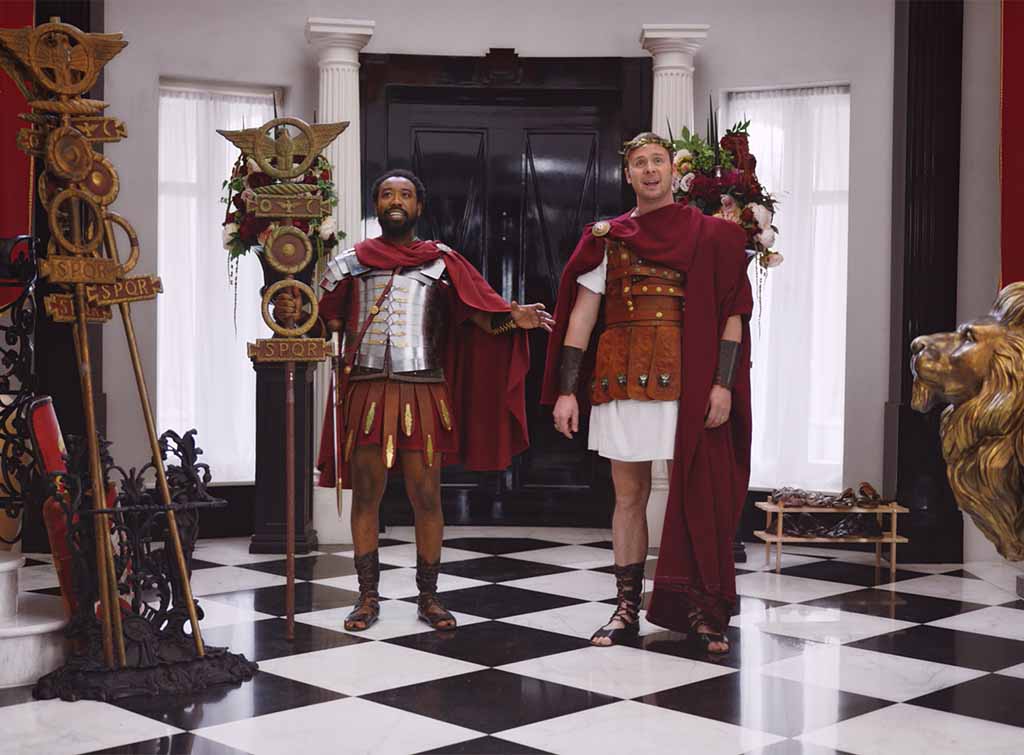 Finding a tradesperson isn't always easy. Some people decide that to find a top-notch tradesperson they should ask their family, friends or neighbours. We also know that sometimes these recommendations don't work out.
That's why we're here, to provide you with recommendations you can truly rely on. We believe this so much we've created a new advertising campaign to bring this to life.
Julius Caesar, aka Jules, has had his fair share of being betrayed by someone he thought he could trust. That's why he only trusts Checkatrade – they always do the job right, and they definitely won't stab him in the back.
2021 TV ad
Good thing Jules didn't take up Brutus' plumber recommendation…
2022 TV ad
Salve to Julius Caesar and his mint new pad!
Jules' is confident that the tradespeople found on Checkatrade will do the job right and won't stab him in the back, or steal his cereal.
Even better, all the work from the Checkatrade members is guaranteed*!
Keep your eyes peeled and ears perked for Caesar!
Who plays Checkatrade's Julius Caesar?
Recognise Checkatrade's Julius Caesar? He's played by Colin Hoult!
Who plays Checkatrade Brutus and Stylax?
Brutus is played by Jamie Baugham and Stylax is Jeroma Ngonadi.
What is the Checkatrade guarantee?
It's rare for something to go wrong when you use a Checkatrade member, but if it does, our members come with a free guarantee. It covers your job for 12 months for claims up to £1,000 – so you can rest easy that if something goes wrong, then we'll help towards making it right.
Further eligibility criteria and T&Cs apply.
*The guarantee covers your job for 12 months for claims up to £1,000. Eligibility criteria and T&Cs apply