Where's the best place to get cable and cable management supplies?
Starting out as an electrician, one of the most important things is to know the best place to get cable and cable management supplies. And, you need a supplier you can rely on. So how do you decide? Let this blog be your guide.
What to look for in a cable and cable management supplier
If you don't know where the best place to get cable and cable management supplies is for your new electrical business, the guidance below will offer some points to consider.
1. Find a collaborative supplier
When you contact a cable supplier, you want to feel you can develop a good rapport with them. This will form the foundation of your working relationship.
You want to be able to pick up the phone to make an enquiry. And get a knowledgeable, swift, and helpful reply.
You want to feel that your supplier has a genuine desire to help your business succeed.
They should be willing to help you with procurement at both the tender and the project stage. Their expertise and recommendations can help to deliver the project on budget, with minimal waste, using top-quality products.
2. Use a knowledgeable supplier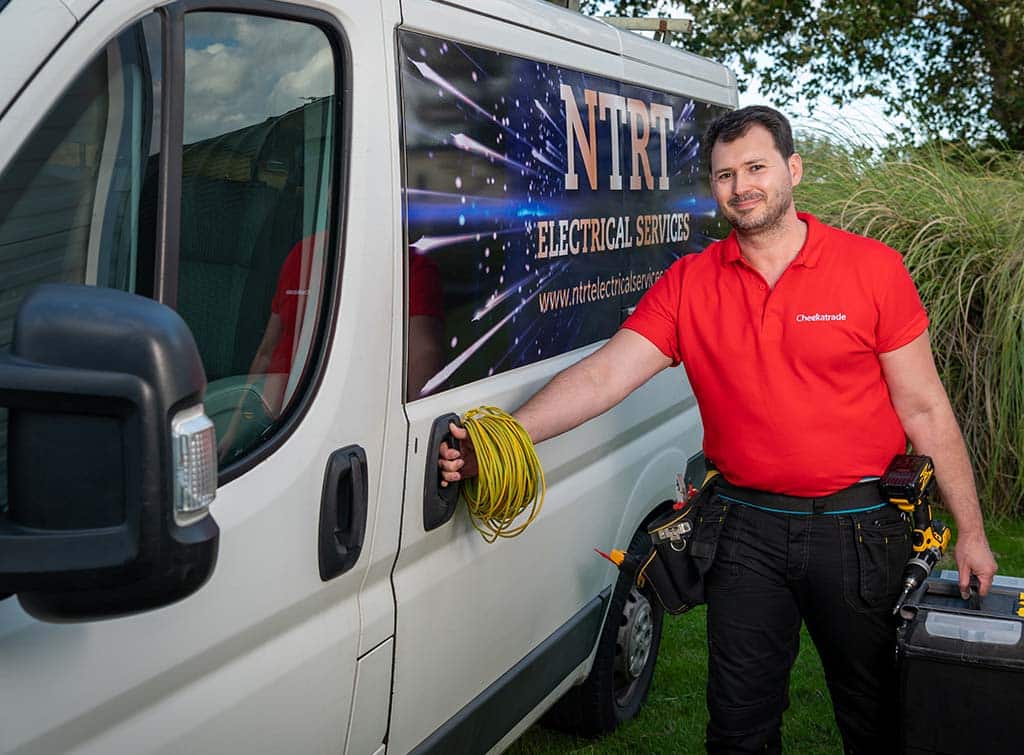 As a new business, a supplier with vast knowledge and experience is invaluable. Whether you need advice on project specifications or compliance, you want a supplier who has highly experienced individuals who can offer this.
As well as offering innovative solutions, your supplier should demonstrate how their knowledge and product range has evolved with industry changes and regulations, for example, the rise of EV.
3. Look for a good quality product range
Your business is only as good as the products you use. It's your reputation on the line, so for a new business, in particular, you need quality products you can rely on.
Look for a reputable cable supplier that has a good range of products. If you can find one that offers other products too, such as power tools and workwear, 'all under one roof' – that will save you time and energy shopping around.
4. Find a supplier with a short lead time
In addition to having a good range of products, when querying the best place to get cable and cable management supplies, you want a cable supplier that has a good stock of products. And a good supply chain.
You want short lead times on your orders to help maintain your project schedules. Waiting for products to be in stock will impact your schedule, which impacts your bottom line. Getting the job done on time is efficient and good for business.
5. Make sure their pricing is competitive
Of course, with all this considered, you still want the best possible price. You don't want to pay over the odds for your cable supplies, as that too will hit your bottom line.
Shop around and check the pricing suits the needs of your business. Most suppliers will offer trade cards, so look out for that too.
Where's the best place to buy cable and cable management supplies?
There are plenty of cable suppliers out there, so using the advice above, you should feel confident selecting the right one for your business.
Checkatrade members can save money on their cable and cable management supplies through our exclusive partnership with Denmans.
This is just one of the benefits of becoming a Checkatrade member.
Get your tools for less
You could save £500 per year on business essentials like our members do
Start saving
Other benefits of a Checkatrade membership
Pass our checks to become an Approved member. Then use our flexible membership to control the volume of leads you want to receive (and your membership fee) month-by-month.
Receive free marketing materials, such as vinyls for your van. Did you know, 8 out of 10 people would choose a trade endorsed by Checkatrade compared to one that isn't endorsed*. There's huge value in that trusted tick!
Benefit from the Checkatrade reputation: Checkatrade is the most well-known sign of quality in the trade industry*.
Be a part of our extensive network. We are the #1 trade directory in the UK, with 13 million homeowners using our trades last year.
Save money on business essentials such as vehicles, fuel, insurance, tools, workwear, and more.
Enjoy a range of member benefits such as a free finance app and of course, our recently revamped Checkatrade app to manage your profile easily on-the-go.
Want more leads for your growing business?
And a range of money-saving member benefits too?
Tell me more
*Claims are sourced from a survey conducted by Deep Blue Thinking on a nationally representative UK sample in November 2021.