Explaining boiler sizes to your customers
Saving energy and reducing heating bills have never been more important to homeowners. As a gas engineer or heating system installer, you want to help your customers and build trust so that your business thrives.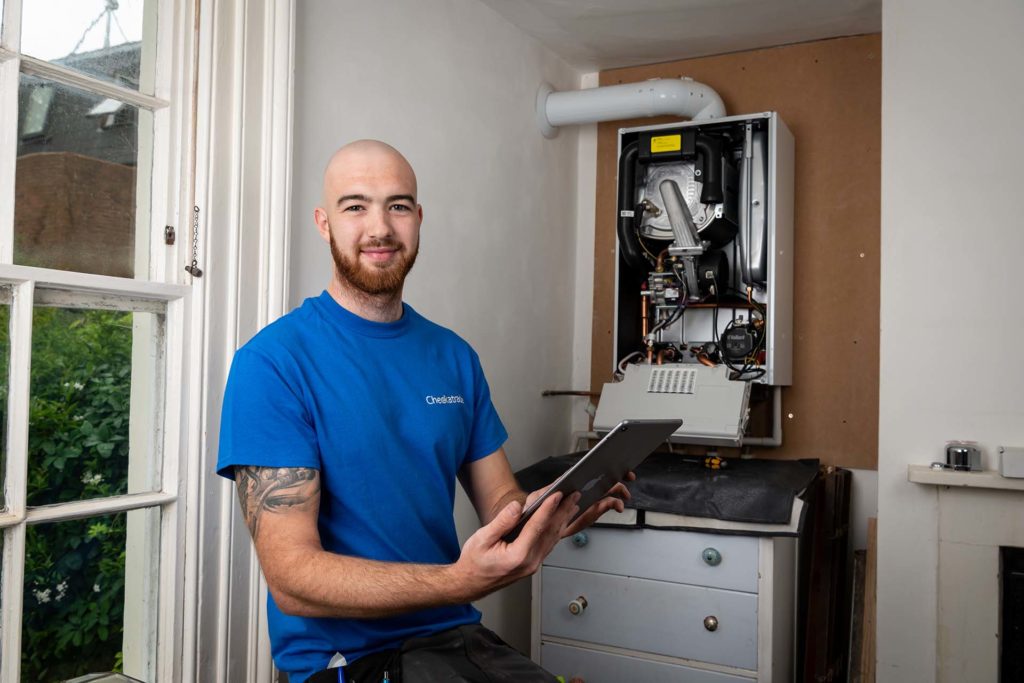 With the cost of living rising, homeowners are more concerned than ever about how to save energy and so reduce their heating bills. And they rely on the expertise of gas engineers or heating system installers like you! That's why it's essential that they know you are installing the correct size boilers and how it benefits them.
Why correct sizing boilers is a great USP
Boiler installers and heating engineers are highly skilled and professional tradespeople. They are relied upon by homeowners who want the best for their homes. As a gas engineer, winning new customers has never been more important. First, however, you need to build trust and sell your expertise.
When you are contacted by a potential customer, being open and honest will help you to build trust and to encourage homeowners to choose you over your competitors. You can do this by offering them your USPs (unique selling points). A valid and extremely relevant USP is correct sizing boilers.
As Richie Basquine from RJ Heating shared with us, there are currently a lot of boilers out there that are massively oversized for the properties they are in. This means they're burning off much more gas than is necessary, which results in costlier bills for homeowners.
Most homeowners won't have even considered the size of boiler they require. By educating them on the issue of incorrectly sized boilers and being upfront about what size boiler is needed for their home, you're far more likely to secure them as a customer.
Types of boilers (combi, system, conventional)
It's good to offer homeowners some advice on the types of boilers available. Explaining the reasoning behind your recommendation will help to build trust and transparency.
You can focus on the following points for each boiler:
Combi boilers – Instant hot water heating, good mains water pressure required, best for smaller households.
System boilers – Hot water is stored in a cylinder, good mains water pressure is required to allow multiple tap/shower usage, best for larger households.
Conventional boilers – Also known as heat only boilers, hot water is stored in a cylinder with extra tanks in the loft. The system is gravity fed, so good for low water pressure areas and for larger households.
Boiler efficiency explained
Many of your customers may think that a bigger boiler is a more efficient boiler. This is not actually true. As we know, when looking at the efficiency of a boiler, you must consider the power used to run the boiler and the power generated by the boiler.
It's important to explain to customers the efficiency based on its input power. Make sure you highlight that no boilers are 100% efficient and that a boiler with around 90% efficiency is still highly-efficient.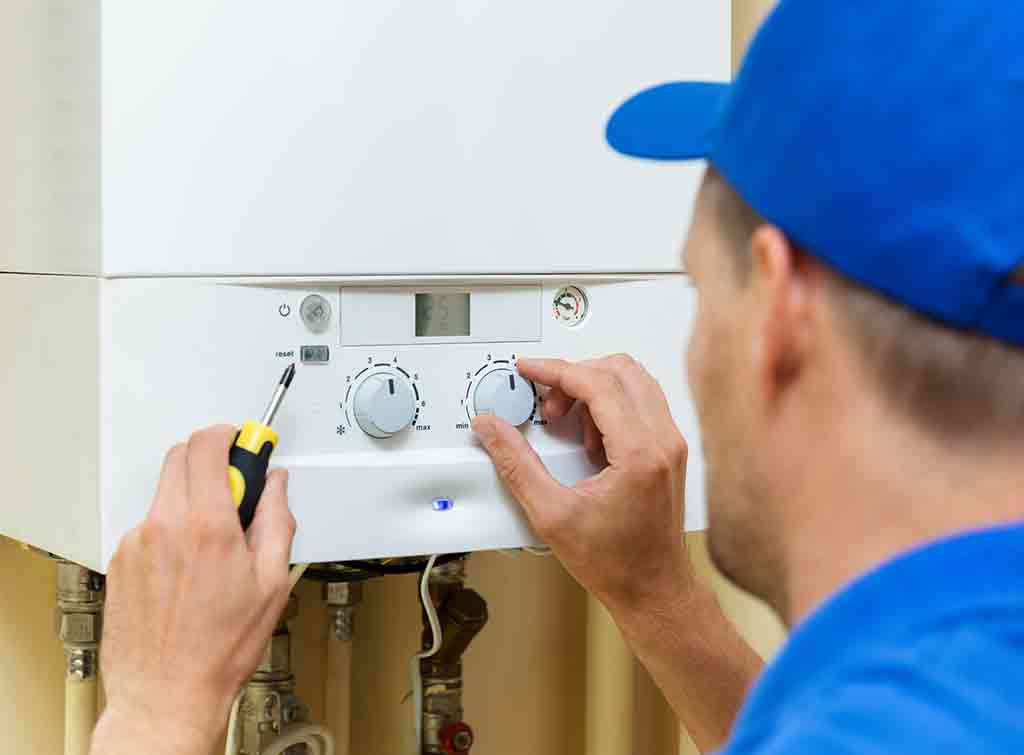 Boiler size vs property size
One of the simplest ways to work out the perfect size of boiler for a certain property is to count the radiators. This method does not take into consideration the number of occupants or average daily hot water use. It does, however, give you a good estimate for boiler size vs property size, as the bigger the home, the more radiators.
Combi boilers
10 radiators or below: 24-27 kW
10-15 radiators: 28-34 kW
15-20 radiators: 32-40 kW
System and conventional boilers
10 radiators or below: 12-15 kW
10-15 radiators: 18-24 kW
15-20 radiators: 30-40 kW
Although these figures show that combi boilers use more energy to run, it's important for homeowners to understand that they are not necessarily less efficient. This is because combi boilers are only used for a short time to instantly heat hot water 'on demand'. System and conventional boilers, on the other hand, will be running for longer to heat up all the water in the cylinder.
Looking to grow your plumbing and heating business?
Join the #1 trade directory to get more leads
Find out more
Benefits of installing a new boiler
According to a 2022 survey by The Energy Saving Trust, installing a new boiler in an average semi-detached house will save around £210 a year on heating bills (based on the April 2022 price cap). Explaining this to a homeowner can be a great sales tool. It can help to justify the initial financial outlay because, in the long run, a new boiler will help households to save money.
Alongside helping to improve home efficiency and reduce heating bills, it's worth highlighting to customers other benefits such as:
A warmer, more comfortable living space
Peace of mind through guarantees and warranties
Quieter operation
Temperature control
More compact size
Of course, if your customers aren't ready for a full boiler or heating system replacement, there are alternative methods to improve their system.
Upgrading your boiler controls and heating system
Replacing a boiler's controls will help to give homeowners more control over how much energy their property consumes. Some modern and effective methods of heating system upgrades include:
Timers and programmers
Room thermostats
Thermostatic radiator valves (TRVs)
Smart heating systems
Remember to explain the cost-saving implication of these additions to your customers, so that they can make a more informed decision about where they spend their money.
You can also find out more about offering your customers 0% VAT on energy efficient home improvements.
FAQs
Does boiler size matter?
Yes. The bigger a home, the more powerful a boiler is required to maximise energy efficiency.
Is it better to have a bigger boiler?
Not necessarily. Boiler size should be determined by the size of a property, the number of radiators, and the number of bathrooms. A large, powerful boiler in a small flat would waste energy and take up more space than necessary.
Is it OK to oversize a boiler?
No. Oversized boilers consume too much energy and generate more power than required to heat a home. This wastes fuel, costs more money, and will eventually shorten the life of the boiler.
How many radiators can a 25 kW boiler run?
In general, a 25 kW combi boiler can run up to 10 radiators. A 25-kW system or conventional boiler can run up to 15 radiators.
What happens if my boiler is too small?
If a boiler is too small, it will not generate enough energy to effectively heat a home and not provide enough hot water.
Looking to grow your plumbing and heating business?
Join the #1 trade directory to get more leads
Find out more