How to make the most of demand during boiler switch-on season
Boiler switch-on season is fast approaching. Here are some tips on how to make the most of this time to encourage homeowners to book boiler repairs and services.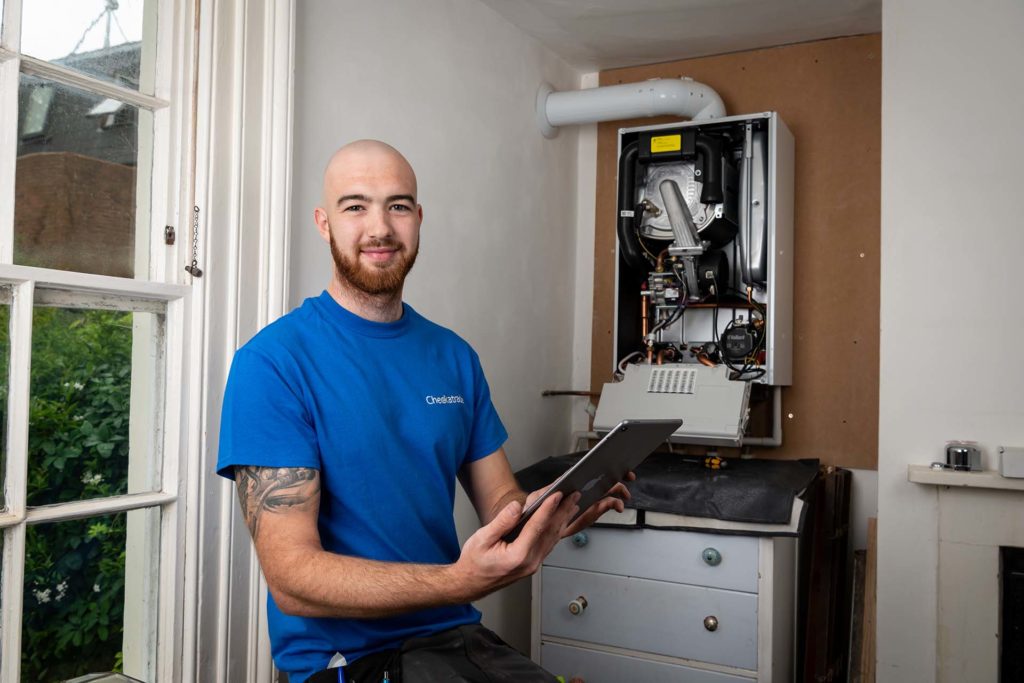 It's almost boiler switch-on season. Which always means a spike in demand for central heating engineers. Searches for boiler repairs and servicing on Checkatrade increases by 43% in September*.
But as a central heating engineer, how do you make the most of this increased demand? Here are some tips to help you win more business and encourage homeowners to book a boiler service during this busy time of year.
Send automated email service reminders
First things first, remember that not all business has to come from new leads. Instead, contacting homeowners who've used you before can be a great source of work – especially if you know they're due a service soon.
We spoke to Checkatrade members for their top tips.
"I have an automated email service reminder for clients that have had a service carried out by myself previously and of course Checkatrade!"

Richie Basquine, R J Heating
Sending homeowners an email reminder can be a great way of providing them with value. It's all-too-easy for homeowners to forget when their annual boiler service is due, so by sending them a reminder, you're helping them out as well as helping to sell your services. It's a win-win!
Great service leads to repeat business
On the subject of repeat business, remember that providing a good service is the best way to get a homeowner to book with you for a second (or third, or fourth!) time.
"Unfortunately, a lot of companies are offering 'services' which are in actual fact, safety checks. The biggest company out there are offering it for £49. But when you read into it, the checks and work carried out wouldn't actually validate the manufacturer warranty on boilers, unbeknownst to clients."

Richie Basquine, R J Heating
In contrast, by giving homeowners an honest, reliable service, you'll be able to build a trusting rapport with them. This will allow you to generate repeat bookings and help you attain new business through good reviews and recommendations.
Be clear about what homeowners will get
Make sure that you communicate exactly what homeowners can expect from your boiler service. How long will it take? Do you provide any additional services at the same time? Will this service keep their boiler under warranty?
Although you might think that some of these things go without saying, potential clients probably don't know as much about boiler services as you might assume. Sometimes, by stating what you think is obvious, you can help to settle their fears, counter any objections they have and turn leads into customers.
Not only that, but if you provide additional services alongside your boiler service as part of the cost, it's important to say so. Delivering additional value in this way can help you to stand out from your competitors and make your services seem even more cost-effective.
Focus on the cost-saving for your clients
We're currently in the midst of a cost-of-living crisis, and homeowners are feeling the squeeze. It's likely to get worse as we head into winter, thanks to the energy price hikes. So, the last thing homeowners probably want is to fork out more money on a boiler service or repair.
One way that you can help to sell your services is to focus on the long-term savings homeowners can get from keeping their boilers in good nick. Getting a regular boiler service will allow small issues to be identified and dealt with before they turn into larger and more expensive issues like central heating leaks and boiler breakdowns.
Getting a boiler service can also help homeowners to cut down on their energy bills by improving their boiler's efficiency.
Richie from R J Heating points out that there are currently a lot of boilers that are oversized for the properties they're in. Many of these can be range rated to decrease their gas consumption and save homeowners money on their bills without affecting the output of the appliance.
In other words, a boiler service is a small price to pay when homeowners consider how much money a service could save them in the long run!
Remember to upsell
When you're carrying out a boiler repair or service, remember to upsell. This can be a great way of increasing the profitability of a job.
For instance, do you charge extra for radiator bleeding? Would a homeowner benefit from a power flush of their central heating system? Or could you recommend Magnaclean installation to prevent sludge build-up before it happens?
Ask your customers for reviews
Usually, creating happy customers is the best way to encourage homeowners to recommend you to their network organically. However, there's no harm in actively encouraging reviews too.
If a homeowner is satisfied with a repair or service you've carried out for them, then they're more likely to leave a review, and customer reviews build trust. When a consumer reads a positive online review, they are far more likely to choose that company over others with fewer or no online reviews.
Give advice and tips
By sharing advice and tips with homeowners, they'll better understand what you're doing for them and why you're doing it, which in turn builds trust.
One of the tips Winston Gallagher from WK Plumbing and Heating Services shares with clients is to turn their boilers on in the summer, "to help to make sure that it's in the best condition when winter comes round again."
You might think that giving homeowners advice about how to avoid problems with their boiler would mean less business for you. But actually, it's likely to leave them with a really positive impression of the service they've received, meaning they're more likely to come back and book an annual service too.
You can even share helpful titbits on social media or on your website to help turn leads into customers. For instance, you could record an Instagram story about how to bleed a radiator or write a blog about how to avoid a frozen condensate pipe. This will allow you to provide homeowners with valuable content while showing off your expertise, so you're the first person they think of when they need a central heating engineer!
Sell peace of mind
Of course, the primary goal of a boiler service is to make sure the appliance is safe. When you're selling your services, this is a really important fact to lean on. It's worth reminding homeowners that carbon monoxide is colourless, tasteless and odourless, so if their boiler is leaking dangerous gas, they probably won't know it.
Of course, it's always best to advise they install carbon monoxide detectors throughout their homes. But a boiler service is the best way for homeowners to get that all-important peace of mind that everyone in the home is safe. Not only that, but it will allow you to catch any faults before they become serious issues that could cause damage to their health.
When it comes to safety, make sure to put your credentials front and centre – including the fact that you're Gas Safe registered and Checkatrade Approved. This will help homeowners to feel comfortable putting their safety in your hands. In fact, 8 out of 10 people would choose a trade endorsed by Checkatrade, compared to one that isn't endorsed**.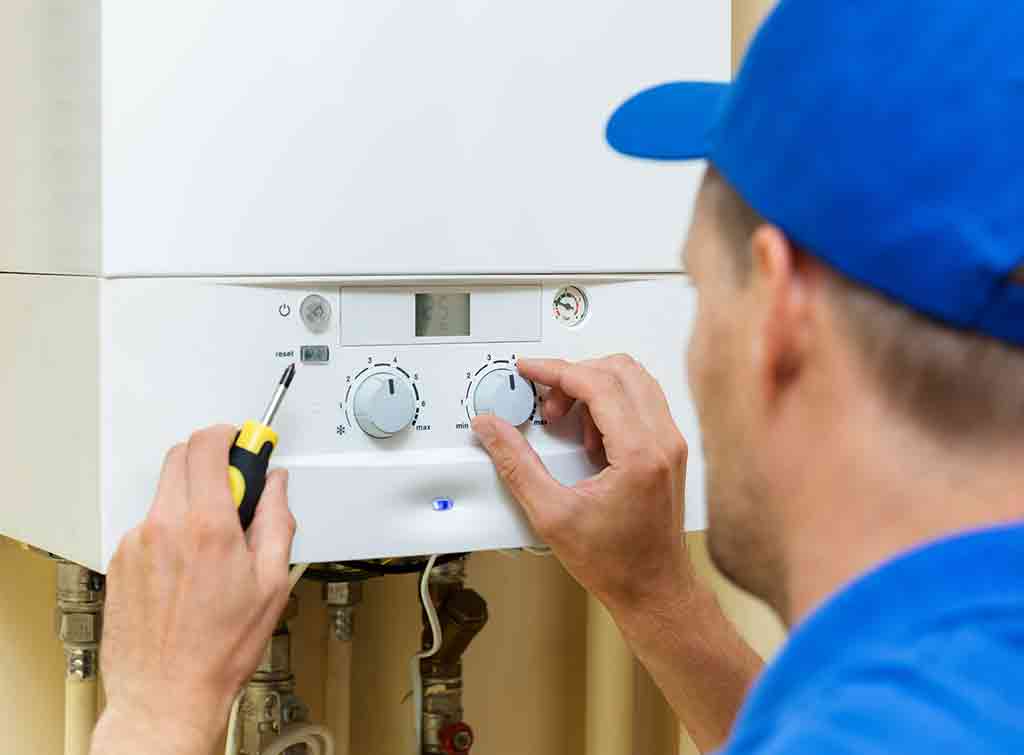 FAQs
Should I offer radiator bleeding as an add-on?
Offering radiator bleeding as an extra can be a great way of increasing the profitability of a job while adding value for homeowners.
Can you charge extra to power flush central heating system?
Yes! If you're servicing a boiler and you find that the system needs a power flush, you could charge for this as an extra part of the service. This will vary depending on the size of the property and the number of radiators in it.
*Increase in average searches in the month of September 2020 & 2021 vs August 2020 & 2021
**Claims are sourced from a survey conducted by Deep Blue Thinking on a nationally representative UK sample in November 2021.