What construction companies need to know about reclaimed wood
As you're already aware, wood is an essential construction material with a wide variety of uses. However, cutting down new trees can have a devastating effect on the environment so you may be considering how you can reduce the impact of your business. That's why we've created this article to teach you exactly what constructions…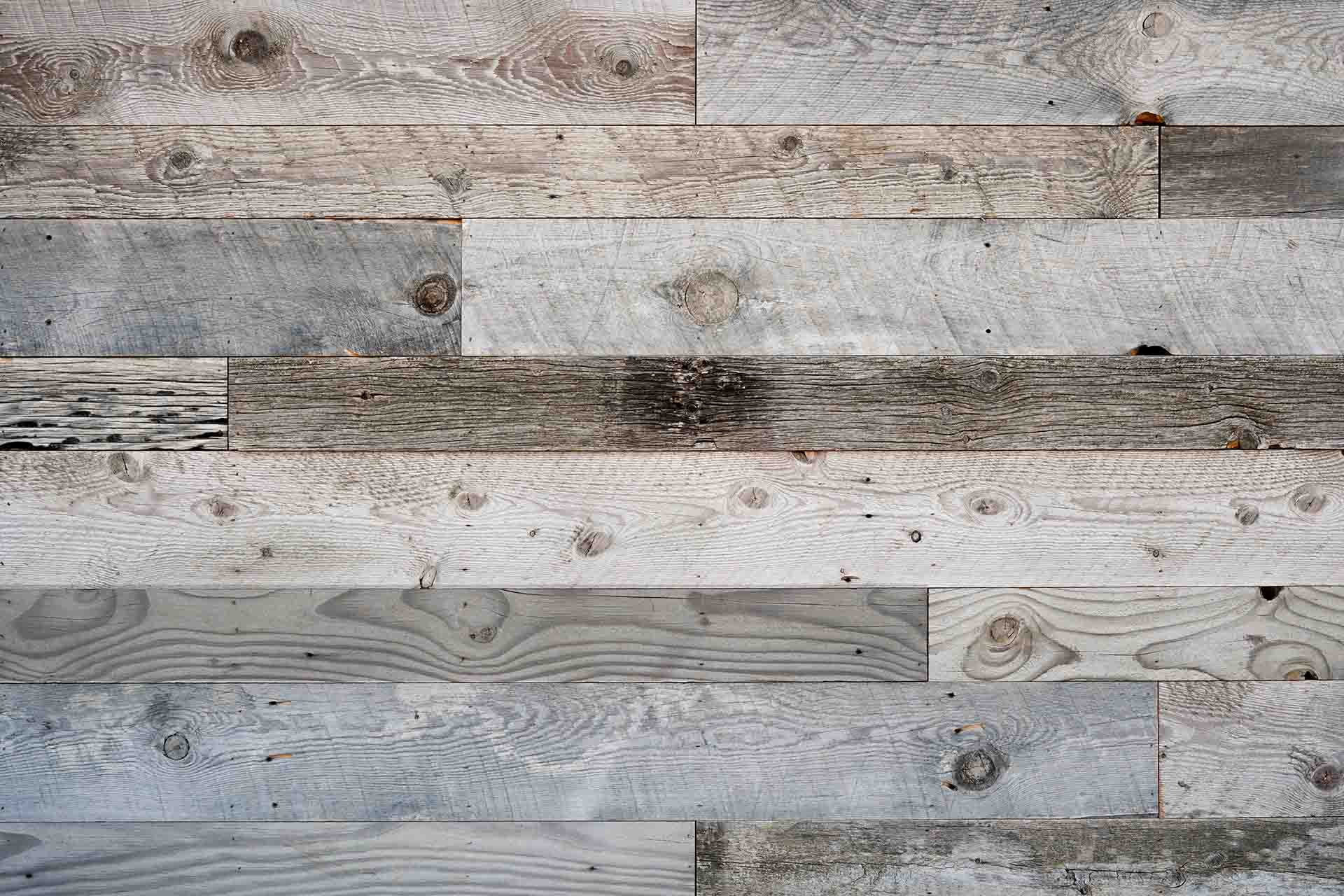 As you're already aware, wood is an essential construction material with a wide variety of uses. However, cutting down new trees can have a devastating effect on the environment so you may be considering how you can reduce the impact of your business. That's why we've created this article to teach you exactly what constructions companies need to know about reclaimed wood.
With the rising cost of timber, using reclaimed wood is not only beneficial to the environment but may even be more affordable. In fact, this is also true of other construction materials, from bricks to metal. If you'd like to learn more, our guide on using recycled building materials covers this in more detail.
In this article, we'll be covering everything from the different types of reclaimed wood to the advantages and disadvantages of choosing reclaimed wood. Plus, we'll be answering some of your FAQs and discussing common uses for reclaimed wood.
Types of reclaimed wood
Many different varieties of wood can be reused in building and construction projects, but some are definitely more common than others. The most popular types of reclaimed wood are:
Oak
Chestnut
Redwood
Pine timber
Reclaimed wood advantages
Knowing you're helping the planet is a great feeling, but did you know there are many other reclaimed wood advantages? Ranging from aesthetic to practical, you can look forward to the below benefits when choosing reclaimed wood:
Reclaimed wood generally has less defects than new wood.
Newer wood is often quite uniform in appearance, but reclaimed wood has a beautiful texture and unique patterns.
As reclaimed wood is usually from trees that reached full maturity it's usually denser, stronger, and more durable than new wood.
There's a reduced risk of bending or warping as reclaimed wood is very stable.
Reclaimed wood can be used in a variety of ways (more on this later).
Disadvantages of reclaimed wood
While using reclaimed wood is a great option for many different construction jobs, there are also a few disadvantages of reclaimed wood. These include:
It can be difficult to know the source of the reclaimed wood you're buying.
One of the main problems with reclaimed wood is that it can be more expensive than new wood. However, now the cost of materials is rising, this may no longer be the case. If you're concerned about the price of materials you need for client jobs, why not consider joining Checkatrade? You can save thousands of pounds on materials and tools through our member discounts.
Reclaimed wood can be susceptible to bugs like termites so inspecting any wood you buy is essential.
You may find that the reclaimed wood you choose has been treated with toxic chemicals. We'd recommend testing for these before using any reclaimed wood.
Reclaimed wood uses
Far from a one trick pony, reclaimed wood can be used for a wide range of different construction projects. If your customer is keen to invest in reclaimed wood thanks to its many advantages, there are a few different ways this can be incorporated into their homes.
The most common reclaimed wood uses are:
Furniture
Flooring
Panelling
Decking
Garden screens. For other cheap garden ideas, please see our handy guide.
If you're looking for more reclaimed wood uses or tips for using reclaimed wood, becoming a Checkatrade member allows to you join our Members Community. Here you can chat online to other tradespeople while asking for advice or support for your construction projects.
Old barn beam projects
Reclaiming wood doesn't only include planks, you can also make use of old barn beams in your customers' homes. These beams help to add a natural, rustic feel to any space with unique patterns and a rough texture. Some great old beam projects include:
Building shelving
Crafting a table
Making decorations like candle holders or plant holders
Building a dramatic headboard
Creating a fireplace mantel piece
Adding timeless rafters
Using an old barn beam to make a stool
Skilled tradespeople get your business started
Join Checkatrade today
FAQs
How long does reclaimed wood last?
The reclaimed wood you choose could be hundreds of years old, proving just how durable and long lasting this wood is. The good news is that reclaimed wood is very stable and will last for years.
What qualifies as reclaimed wood?
Wood that has previously used in construction qualifies as reclaimed wood. It may date back to the 18th century and can be reused in construction projects.
Is reclaimed wood safe?
Generally, reclaimed wood is very strong and durable, however you should always check any reclaimed wood for nails, pests, chemicals, and lead paint before using.
Will reclaimed wood rot?
Any type of wood can rot if exposed to the right conditions, however reclaimed wood is less likely to rot than new wood.
How do I make sure reclaimed wood doesn't have termites?
You should always check reclaimed wood for signs of termites, these may include mud tubes, termite wings or tiny white bugs.
How can I increase my workflow?
Joining Checkatrade is the perfect way to grow your business and boost your workflow. Even if you only need a small increase in customer leads, we offer a range of different membership options to suit your business. Plus, you'll be able to customise your unique profile page to show past customer reviews and testimonials.
To help you decide if Checkatrade is right for your company, below is some feedback from one of our valued members.
Saul Childs from Sunbury Flooring Services states 'Checkatrade has provided me with a steady amount of enquiries from the day I joined. They were also a great support in relation to the pandemic'.
Why should you choose reclaimed wood for your construction projects?
Using reclaimed wood is great news for the environment and will help to enhance your customers' homes.
Your clients will be thrilled with the beautiful appearance of any reclaimed wood you use, meaning they're more likely to leave positive reviews.
Reclaimed wood is strong and stable, meaning any work you do is guaranteed to stand the test of time.
With the price of materials rising, reclaimed wood may be the more affordable option.
Becoming a Checkatrade member means you can display the Checkatrade logo, helping to show your customers how dedicated you are to excellent service.