How South Garden Fencing became a successful start-up during COVID-19
When we hear about 'COVID-19 business success,' we immediately think of companies who have managed to capitalise on the new way of living and working in a pandemic. For example, those in the technology, food delivery and medical/health industries. For customer-facing roles, this sort of success might seem impossible. Surely with lockdown measures in place…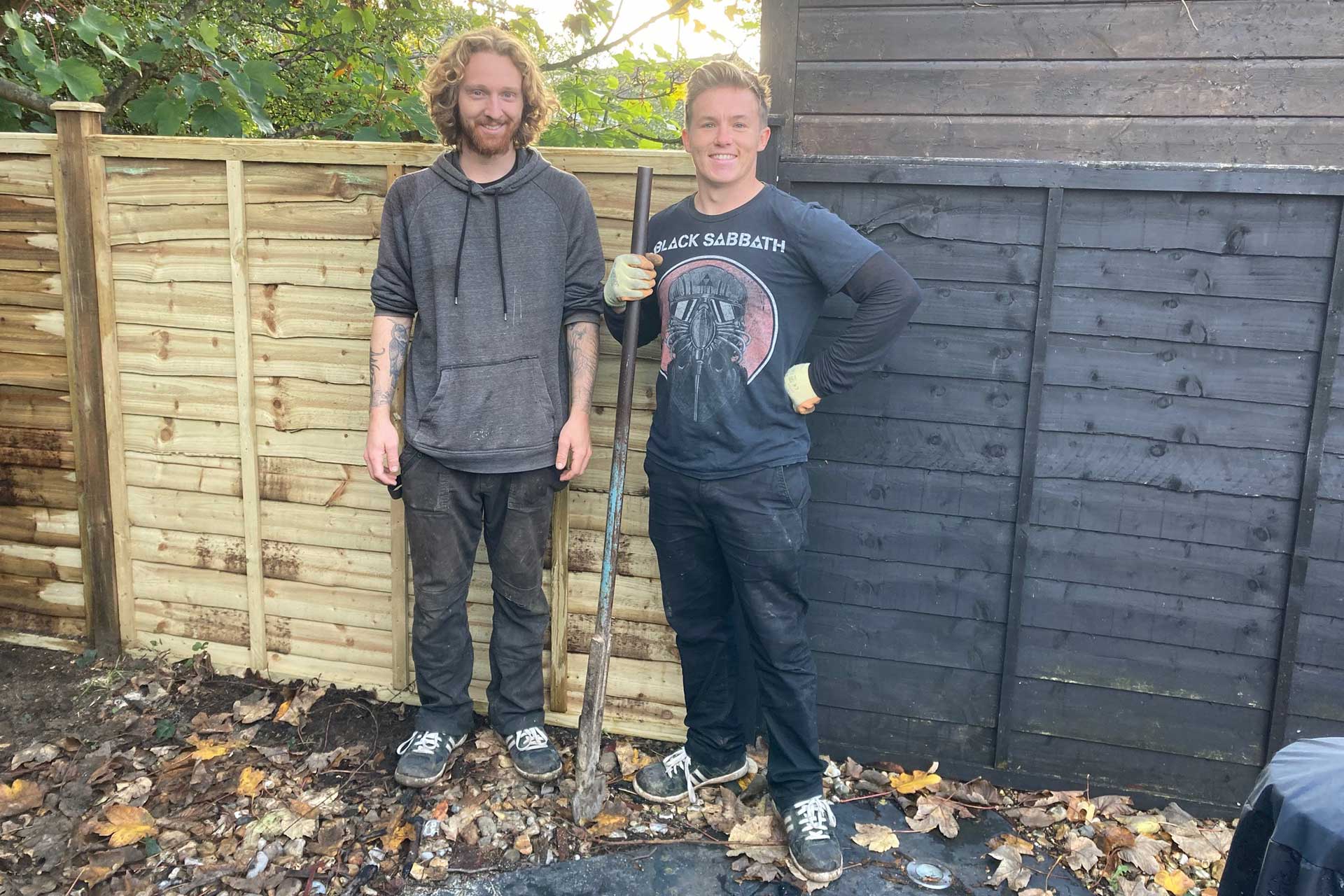 When we hear about 'COVID-19 business success,' we immediately think of companies who have managed to capitalise on the new way of living and working in a pandemic. For example, those in the technology, food delivery and medical/health industries.
For customer-facing roles, this sort of success might seem impossible. Surely with lockdown measures in place and the general populace avoiding unnecessary works or interactions, achieving COVID-19 business success is a pipe-dream?
Well, we interviewed the guys over at South Garden Fencing who beat the odds and managed to build a prosperous start-up during these uncertain times.
Here is their story.
South Garden Fencing
South Garden Fencing is a company founded by long-term friends, Deklan James Webb and Toby Rashley. Their work includes installing and fixing fences, gates and decking. The vision for their company began after COVID-19 saw them out of work and looking for a way to keep afloat. Joining forces, they decided they wanted to do things differently. Consequently, instead of solely working to make money, they saw an opportunity to make a real domestic difference by delivering a more personal service – one that made people smile along the way.
COVID-19 business success
To gain a better insight into how South Garden Fencing achieved their start-up success, we interviewed one of the founders, Deklan James Webb. Read on for the full interview below.
What did you guys do for work before SGF, and how did COVID-19 affect you both?
Before we set up SGF, we both worked for separate commercial companies in the building industry. I originally worked as a forklift driver before I went into fencing, whilst Toby came out of college and went straight into fencing from there. However, COVID-19 meant we lost our ability to work, with the wait to go back too long.
Toby and I have known each other for over 10 years, so we met up and asked each other, 'What are we going to do now?' In the end, we decided to team up and go out on our own. We saved and bought a van, and we also applied for a Government grant to help us cover some basic costs, like insurance and a few extra tools.
In short, we tried to make the best of a bad situation; and working when you want, for who you want, and doing it with your best mate was a no-brainer.
How did you come together and get the training you needed to become fencers?
To work on sites, you need a mandatory Construction Skill Certification Scheme (CSCS) card, which we have. In terms of installing fences, we learned from Toby's brother, who was already a fencing expert. He trained Toby, and then Toby trained me. It's a nice experience when you've both been trained by someone you know and trust. We've seen his work and know he's great at what he does.
The softer skills are learned on the job, e.g., speed, accuracy, finish etc. After that, your work proves your skills and builds your portfolio. We measure success by the lifetime of our fences. Quality workmanship means the fences are still standing in 5 years. If they don't look (pretty much) the same as they did the day you put them up, then you've done a bad job.
Where would you like to go with your company?
We love what we do, but expanding the business and employing a few more people is the goal. In the long-run, we'd like to be the ones running things behind the scenes. We'd want to focus on growing the business, providing the best customer service, and not getting as dirty! (Not that we're complaining. We're outdoor people who skateboard and surf in our free time, so being outside in wet and cold conditions isn't unusual for us!).
What are the main challenges you've faced on the road to COVID-19 business success?
Like most people starting a business, we've faced financial hardship. Whether it's paying for materials or paying for vans, we've had to spend money to make money. At first, we had a small box van we couldn't fit anything in, so we upgraded to a Ford Transit Crew Cab. It's a bit beaten up, but it's what we needed. It's got a flat-bed, which lets us transport more materials and saves us from making multiple trips to the yard. On top of that, we have to pay for insurance and fuel.
Despite all that, things are better than before. We work 3 – 4 days a week and get more time to enjoy skateboarding and surfing. So, the trade-off was worth it.
What advice would you give others looking to start their own business?
Honestly – go for it. As long as your work is good, you're polite, and you respect what your customer wants, then you're in a good position. It's about following your customer's lead and letting them set their own boundaries – especially during a lockdown. For example, wearing a mask and not going in their house is just common courtesy. Other than that, communication is key. Ask them what they'd prefer.
If someone is working for a company and isn't sure whether to go out on their own or stay put, my advice is to do the maths. Figure out if you can earn enough on your own to cover the bills. Then ask yourself whether your skills are good enough to do private work because commercial vs freelance work is very different. If it's your own work, you have to make sure it's right the first time. You have to take your time to ensure it's up to standard, and if you get it wrong, it's on you. Whereas, if you get it wrong when you're on a commercial site, someone will either come and fix it for you or send you back to do a better job.
Any tips for best practice?
For us, we try to be efficient without cutting corners. We usually start at 8 am and finish by 1 pm. Customers are usually surprised by this, but when we explain that Toby and I are two fencers, not one fencer and one handyman, they understand that it's second nature for us. We have a good time doing the work and always make sure it's completed to a high standard.
When it comes to the fences, there are a few tricks to make sure they survive the elements (e.g. wind damage). First off, assess every site and visualise how it's going to look before you even start the work. You need to figure out what's going where and why. For example, if there's a shed to protect the fence, it won't need the same reinforcement a fence in an alleyway or field might. Regardless, we always place fence posts a minimum of 2 feet in the ground with (usually) 2 bags of Postcrete to secure them. That way, they're not going anywhere.
How has Checkatrade helped you in your new venture?
They've helped us a lot in terms of building trust with our customers. We've just ordered the Checkatrade vinyl sticker for our van – and getting a QR code has really helped with customer orders during COVID-19. Our van doesn't look that great at the moment, but while we save up for a new one, the sticker and QR code helps us look as professional as we know we are!
We also really like the review system. When we joined, Checkatrade gave us cards that ask customers to go on their site and post a review on our business page. We give them out after we complete a job, and that's been brilliant. When customers see all our positive feedback, it really helps us stand out and build trust.
Also, being interviewed and invited to share our story was really validating. We hope it helps others find the same success during this pandemic.
Do you have a similar story you'd like to share? Then join our CAT Community and share your good news. We'd love to hear from you!