Earn while you learn – getting your gold CSCS card
Do you work as an electrician? Are you ready for bigger electrical jobs? Would you like to improve your opportunities and gain more diverse experience as an electrician? If this sounds like you, have you ever considered getting a gold CSCS Card?
Why bother getting a gold CSCS card?
Gold CSCS cards are for highly skilled tradespeople. They are proof that a tradesperson had completed the required training and has the necessary qualifications to work on a construction site or in a domestic setting.
The Joint Industry Board (JIB) are responsible for setting standards and regulations across the electrical contracting industry. JIB issue a variety of ECS (Electrotechnical Certification Scheme) cards including CSCS gold cards to fully qualified electricians.
Getting a gold CSCS card will allow you to access more complex and technical electrical projects. The card is widely recognised across the industry by site managers and employers across the UK.
What can a gold card electrician do?
A CSCS gold card is the highest level of qualification in the construction industry. It is proof that you are a fully qualified and competent electrician.
A gold card electrician can carry out tasks in a range of commercial settings and construction sites including:
Working unsupervised on electrical installation and maintenance tasks
Commission and maintain low voltage electrical and electronic equipment
Install consumer electrical appliances
Work at a supervisory level on construction sites
CSCS gold cards are available to all people who have passed the required level of electrical qualifications.
These courses are available through our industry partner, Learn Technique.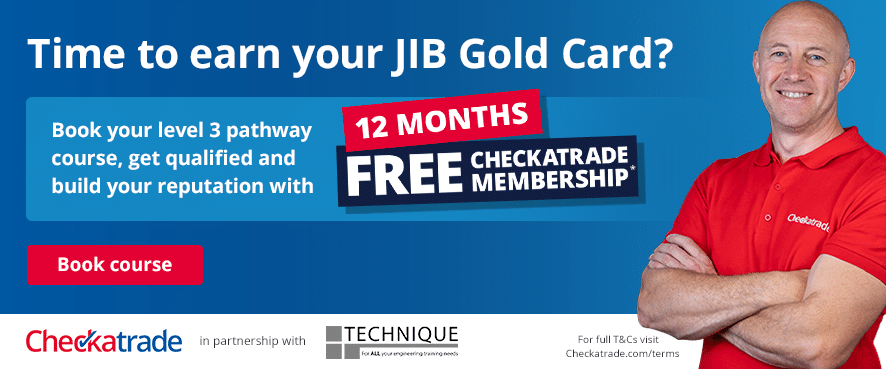 How do I get an electrician gold card?
To obtain an electrician gold card, you must pass the City & Guilds 2346 Level 3 Experienced Worker NVQ course. This course is aimed at working electricians with around five years' experience who have never completed a formal NVQ course.
Any electricians wanting to take this course will need to already have or be willing to obtain the following qualifications:
Wiring regulations qualification BS7671
Initial verification qualification C&G 2391-50
Proof of experience must also be provided to be accepted on the course.
Getting qualified as an electrician with Learn Technique
Learn Technique are a fully accredited training provider for construction industry professionals. They offer eligible electricians full training to complete the Level 3 NVQ Experienced Worker qualification.
Following an initial assessment, course content is tailored for an individual's requirements. While ensuring that all course material is covered, tutors also work with each trainee to focus on areas of importance. Some trainees may wish to focus on installation-based work while others will study electrical maintenance.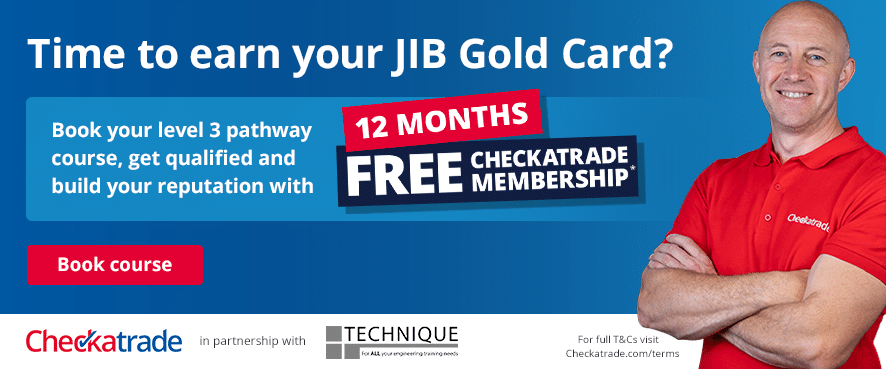 Remote learning and on-site training
The Level 3 NVQ Experienced Worker qualification involves a mixture of remote learning and on-site training. The process starts with a skills scan and a professional discussion to establish the experience of the candidate.
A personalised document is then prepared which includes the skills/work they will need to provide evidence for. Once the document is uploaded there is a discussion between the assessor and the candidate to discuss the evidence submitted and to make sure it is their work.
The candidate will then capture the required evidence while working and submit it online. The images submitted must clearly show the electrician carrying out the work.
The optimum time scale for collating and submitting all required evidence is one year. For busy electricians, however, they may be able to complete all the required work and submit the evidence in two to three months.
Once the Experienced Worker assessment has been completed, the candidate will receive the Level 3 NVQ qualification. They can then take the AM2 assessment at one of the Learn Technique approved testing centres.
The AM2 is a practical assessment with a short online element. Once a candidate has obtained both the Level 3 NVQ qualification and has passed the AM2 assessment, they can then use these qualifications to apply for a JIB gold card.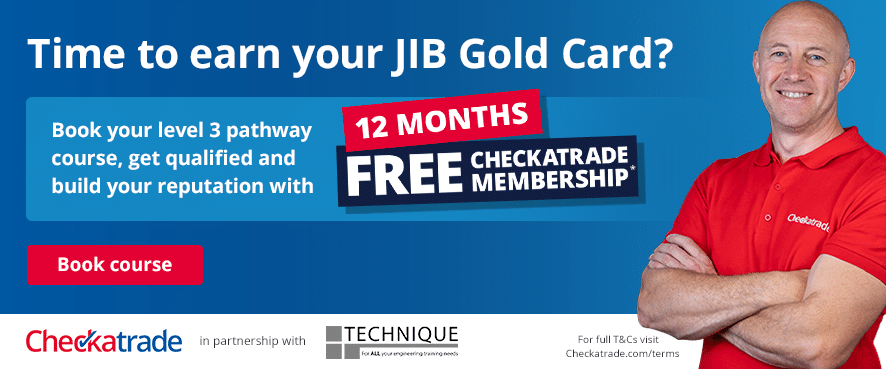 FAQs
How quickly can you train as an electrician?
The quickest way to train to be a fully qualified electrician is through an online electrical training course. You can collect your evidence while working and submit it to obtain your Level 3 NVQ qualification. For electricians with five years' experience, this can take up to one year depending on how professionally active you are.
When starting out as an apprentice electrician, average time spent getting qualified is three years.
Can you do an electrician course online?
Electrician courses combine online learning with site-based experience. Electricians usually learn through experience and then study for industry qualifications while working. This is a great way to ear while you learn and is popular with both electricians who are self-employed and those who work for an electrical business.
What is the best online electrician school?
There are many electrical training providers across the UK. All electrician schools must be qualified and certified to offer training programmes. Companies such as Learn Technique are fully registered to provide a range of electrician courses with City & Guilds qualifications upon completion.
Which electrician certification is best?
CSCS electricians' gold card is the highest industry standard for qualified electricians. Other important electrician certification include these City & Guilds qualifications all available at Learn Technique:
PAT testing
Part P Building Regulations
Electrical vehicle charging
Want to know more about Checkatrade?
Here's everything you need to know about becoming a Checkatrade member
Find out more