Here at Checkatrade, we pride ourselves on having built up a platform which is now used by thousands of tradespeople across the UK, to help them gather customers and improve their business profits, year on year.
We are committed to ensuring that every tradesperson on our list has the skills, qualifications and desire to provide every client with an excellent level of service. Our customers are looking for reputable and reliable tradespeople to get the job done well, first time, every time.
Finding the right clients
Through the use of our location-based searching, you'll be found by those customers within your covered working area who are seeking the services your business provides. Our thorough search system ensures that the customers who come across your profile will be those you're targetting.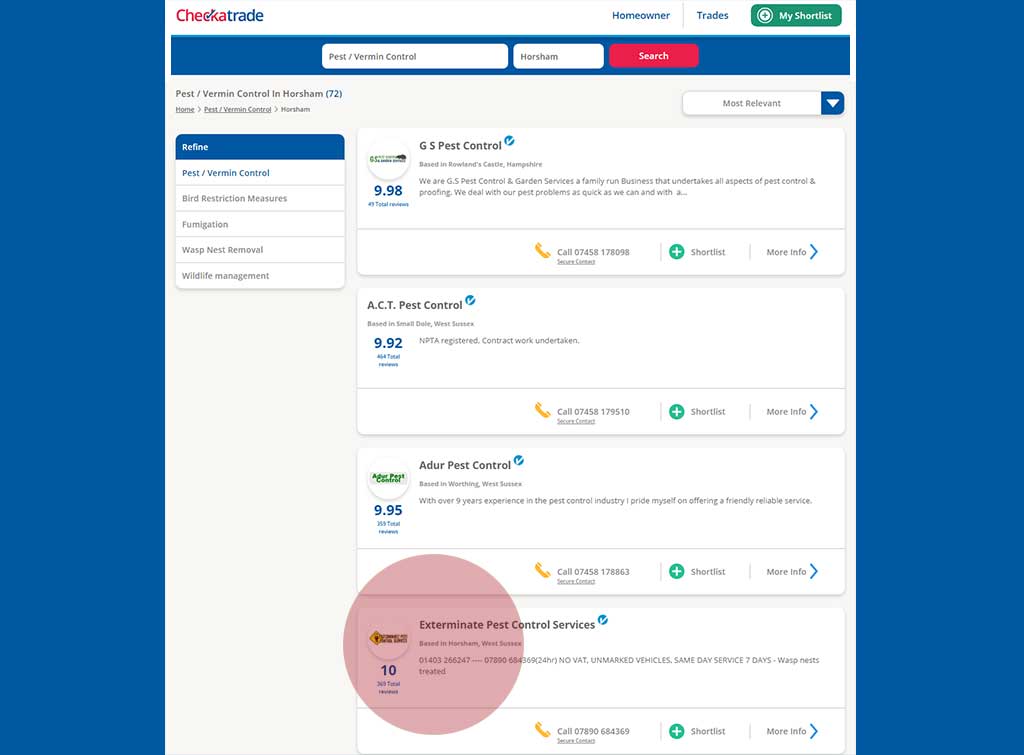 A stamp of professionalism
Becoming a Checkatrade member provides businesses with a stamp of professionalism. You'll be required to uphold the 'Checkatrade Standard'. Through this high quality and standard, we have built up our reputation of providing trustworthy tradespeople to customers across the UK; which is what brings people back to Checkatrade time and time again.
Skilled tradespeople get your business started
Join Checkatrade today
A platform of support
With dedicated support available throughout your membership, our team are on hand to provide any of the help, support and advice you need to deal with any scenario. There is also a dedicated members area available, where tradespeople can easily communicate amongst one another to discuss ideas, issues, training, materials and anything else.
Members of Checkatrade benefit from finding the right kind of work from our platform. We don't sell any leads, but instead, put the clients directly in contact with you so that you can handle the business your way. All of this, combined with the exclusive offers and discounts from leading brands that our registered tradespeople receive means that becoming a Checkatrade member could make some really positive changes to your business. To make life even easier and more productive on the move, we are also launching our new Checkatrade Trade App, find out more here.
'Since joining Checkatrade, our business has evolved steadily thanks to the increase in the number of clients we have found from Checkatrade. Having been members for several years now, this has proven to be a cost-effective way of advertising our business and has helped us to grow our workload significantly'.
Get in touch with our dedicated team and find out more about the process and to have any of your questions answered, by giving us a call on 01243 608 801.