Low carbon is now and the future: How to future-proof your heating and plumbing business
The government has committed to bringing all UK greenhouse gas emissions to net zero by 2050. But what does that mean for your heating and plumbing business?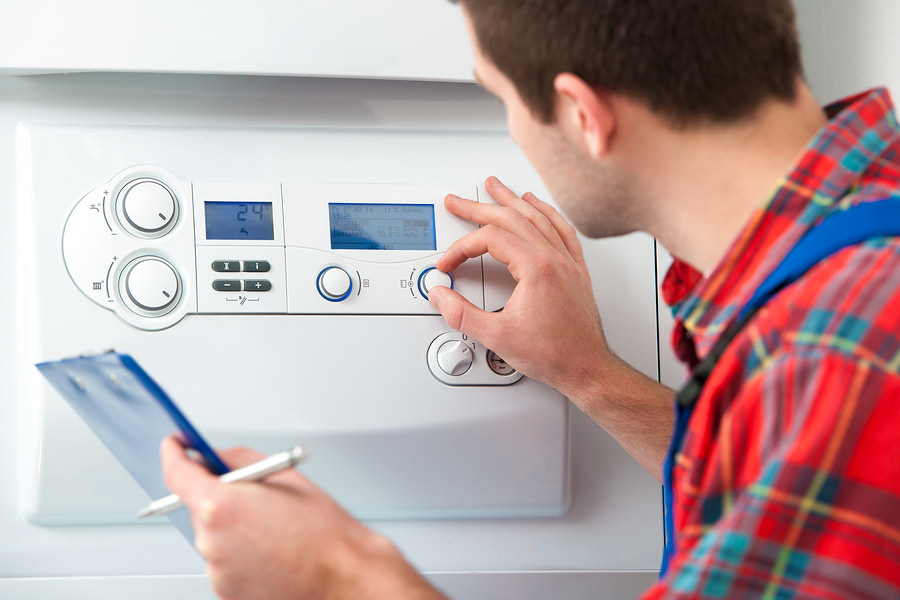 According to the National Grid, heating systems are responsible for as much as 20% of UK carbon emissions. That means, to reach net zero carbon emissions by 2050, we'll need to drastically change the way we heat our homes and buildings.
Here, we'll look at how to future-proof your heating and plumbing business so you can keep up with these changes and remain competitive in a fast-moving market.
Challenges in the plumbing industry
The world is going green (or at least trying to), which is great in many ways. However, it is causing some challenges in the plumbing industry.
Unfortunately, heating systems are contributing to as much as 20% of the UK's carbon emissions. And that means, in order to reach the national target of net zero emissions by 2050, the heating and plumbing industry will have to make some major changes.
So far, the government has stopped short of imposing a ban on natural gas boilers. But from 2050, new build homes will no longer be able to install natural gas boilers. Instead, they'll have to opt for low-carbon options – options that you'll need to be familiar with in order to future-proof your heating and plumbing business.
Of course, that doesn't take into account the roughly 27.5 million existing homes in the UK that are currently heated with natural gas. What about them?
Well, retrofitting greener heating is often expensive and impractical. In fact, the Committee on Climate Change has estimated that it would cost around £26,000 to convert each home in the UK to a low-carbon heating system. Gulp!
However, there's still likely going to be a move towards these low carbon options as the government has introduced the Boiler Upgrade Scheme (BUS). This offers one-off payments to homeowners who want to make the switch.
What is a low carbon heating system?
A low carbon heating system is any way of heating a home that releases little or no carbon into the atmosphere. Basically, it's the opposite to traditional gas and oil boilers, which release carbon in order to heat the home.
Low carbon heating systems are also known as renewable heating systems. Instead of burning fossil fuels, they generally extract heat from sustainable sources, like the sun, the ground, plants or the air.
Future plumbing technology
When it comes to future-proofing your heating and plumbing business, you'll need to stay up-to-date with the new technologies that are emerging that can help to heat the UK's homes. The main contenders are heat pumps and hydrogen.
Heat pumps
There are two main types of heat pumps. Air source heat pumps extract heat from the air outside to provide homes with heating and hot water. Meanwhile, ground source heat pumps harness heat under the ground to supply heating and hot water on demand.
These renewable heating systems will probably be the go-to for builders of new homes in the near future, although they can be more complex to retrofit in older properties.
To supply and install an air source heat pump, you could currently charge on average £2,500 to £13,000 – depending on whether the homeowner opts for an air-to-air or air-to-water system (read our air source heat pump cost guide to learn more). Alternatively, you could charge in the region of £8,000 to supply and install a ground source heat pump (read our ground source heat pump cost guide for the full breakdown).
Hydrogen
As we've mentioned, retrofitting low carbon heating systems can be expensive and impractical. So, another solution would be to replace the fuel rather than the heating systems. In which case, hydrogen is likely the best fit.
The UK has an extensive gas network, with 80% of homes receiving natural gas. By replacing natural gas with hydrogen, we'd be able to use the UK's existing infrastructure, simply adapting it to run this lower carbon fuel.
Installing a hydrogen boiler would involve a fairly similar process to installing a natural gas boiler. And better still, hyrdogen produces water when it's burnt, rather than carbon dioxide!
At the moment, it's not yet possible to buy or install a hydrogen boiler, and nobody knows exactly what the cost of a hydrogen boiler would be. However, by the time they're rolled out, they could cost a similar amount to a natural gas boiler.
Biomass boilers
A biomass boiler does the same thing as gas and oil boilers – but instead of burning gas or oil, it burns a fuel such as wooden pellets, chips or logs to provide central heating and hot water.
Biomass boilers are sold as carbon neutral heating systems because they only release carbon that's stored in trees when they burn. However, biomass boilers can only truly be carbon neutral if new trees are planted to replace those cut down for fuel. Plus, new trees take a long time to grow.
Biomass boilers also emit fine particle pollution and other contaminents. So, they're certainly not as environmentally friendly as heat pumps or hydrogen. But they're still a great deal better than gas or oil.
The typical biomass boiler cost starts at £5,000, for both installation and supply.
Get in front of the right customers
Homeowners using Checkatrade are eco-savvy
Find out more
What do you need to do to future-proof your plumbing and heating business?
So, what exactly should you do to future-proof your plumbing and heating business in the face of all this change? Here are 3 key actions for you to take.
1. Gain accreditation from Microgeneration Accreditation Scheme (MCS)
First things first, it's important to get accredited by the Microgeneration Certification Scheme (MCS). The MCS is an organisation that verifies the competence of installers when it comes to small scale renewable electricity technologies.
Getting accredited will help you to assure clients that your work will meet industry standards. But even more importantly, it will allow you to gain business from customers who want to use the government's Boiler Upgrade Scheme (BUS). Only MSC certified installers are able to carry out work that's supported by the scheme. Which brings us onto…
2. Familiarise yourself with the Boiler Upgrade Scheme (BUS)
The Renewable Heat Incentive (RHI) has now closed to new applicants. Instead, the government replaced it with the Boiler Upgrade Scheme (BUS), which was launched in April 2022.
The BUS is a government scheme that was created to help the UK meet its 2050 net zero emissions target. Homeowners can get up to £6,000 towards the cost of replacing their traditional heating with either heat pumps or biomass boilers. By lowering the cost of these low carbon heating systems, the government hopes more homeowners will be encouraged to take the leap.
Homeowners can't apply for the scheme directly – instead, you'll need to apply to Ofgem on behalf of your clients. Just be aware that only heating system installers who are registered with the scheme can apply.
3. Invest in training to enhance your skills
It's important to be familiar with the low carbon heating systems that are likely to be commonplace in the future. Especially those that are currently covered by the BUS.
This is because they require special knowledge. For instance, if a homeowner is interested in a heat pump, you'll need to be able to advise them on whether their radiators are an appropriate size. If not, the system won't be able to perform properly. For help on this, check out our blog on getting the right fit with boilers.
There are lots of courses and training opportunities that will help you to upskill both yourself and your employees. Both CIBSE and CIPHE provide low-carbon training courses, while the MCS has a low-carbon apprenticeship that covers the basics of low-carbon heating technologies, which could be perfect if you're looking to take on an extra pair of hands by hiring an apprentice.
FAQs
What's new in the plumbing industry?
Sustainability is becoming more important to both the government and consumers, and the plumbing industry is beginning to follow suit. Research shows people are now more conscious of their purchasing habits and seek out products that can help the planet as well as their finances. So, your business must adapt quickly to capitalise on the demand.
When are new gas boilers being banned?
New gas boiler installations aren't expected to be banned outright before 2035. So, you can still fit them in a customer's home if they request a replacement unit. However, this may change in the future so keep an eye on the news.
That said, gas boilers are set to be phased out from all new build homes from 2025.
What new heating technologies do I need to be aware of?
The government plans to install 600,000 heat pumps every year up to 2028. So, expect to see more demand for this technology from your customers, especially with the BUS providing financial support.
While not quite ready to roll out, hydrogen fuel is fast becoming an alternative to traditional gas. There are already trials taking place and most manufacturers now have a model than can run solely on hydrogen or blended with natural gas.
Get in front of the right customers
Homeowners using Checkatrade are eco-savvy
Find out more