How to increase your close rate and secure return work
Close rate is everything - you want to win the best jobs and avoid poor customers and tricky jobs that may not be profitable. Doing the work you want equals less time out doing quotes and more time with family when you get it right. In this article we spoke to Specialist Accountant Aaron McLeish about the significance of close rate and the importance of creating a bespoke quote.
About Aaron
Aaron is the director of Together We Count Limited (TWC) and author of The Quote Handbook – Essential Steps to Building the Perfect Boiler Quote. TWC is a specialist accountancy firm for tradespeople, in particular, plumbing and heating businesses. Aaron has helped countless tradespeople get their finances in order.
To find out more about how Aaron and his team can help you, or find out more about his book, click here.
What is close rate and how can you convert more?
Close rate is the number of new leads that convert into sales. It can be calculated as a percentage using the following formula:
Number of closed sales ÷ Total number of unique sales leads (or enquiries) x 100 = Close rate (%)
If you quote for five jobs, for example, and all five sign up for your services, you have a 100% close rate. This is the essence of working smarter, not harder. When you put the work into crafting bespoke quotes for the jobs you want to win, you can massively increase your close rate.
Constantly monitor your close rates. If you do not win any quotes, there are significant issues within your business, quotes and pricing that need addressing. If you are winning 100% of your quotes, you are too cheap and therefore leaving money on the table. By monitoring your close rates, analyse the signals to adapt your offerings.
How to produce a bespoke quote
A bespoke quote can set your business apart from the competition. It speaks directly to your customer and tells them exactly what they need to know and expect from your service. Crafting the perfect bespoke quote to wow your customers can help you to ensure you close that sale.
To create the perfect bespoke quote, you need to tap into your customers' state of mind. Speak to them in person to fully understand their expectations. Find out their pain points and discover what products could dramatically improve their standard of living.
Bespoke quote checklist
To help you craft the perfect bespoke quote, consider including the following to help seal the deal on the most profitable jobs.
Price packages – offer a bronze, silver and gold offering
Upgrades – offer upgrades on your offering
Maintenance plans – consider offering maintenance plans to encourage repeating recurring business
Servicing – consider offering servicing, often to validate manufacturer's warranties, a periodic service of products needs to be undertaken; make sure this is communicated to your customers and that you will be in touch to ensure requirements are adhered to; note this also encourages repeat business
Discounts – consider offering discounts in exchange for something useful for your business. For example, leave a Checkatrade review in exchange for a gift voucher.
A bespoke quote should make you stand out from the competition. A quote acceptance form and a good CTA (call to action) can keep you winning the best customers repeatedly.
The difference between features and benefits
When selling products and services, tradespeople often confuse the importance of features and benefits. The features of a particular product may seem like the most important factor to a trade installer. For a consumer, however, the benefits they'll enjoy are always the deciding factor.
Here are some features and their benefits to give you a clear comparison. Remember, your customers always want to know how a certain product will improve their life!
| Product | Feature | Benefit |
| --- | --- | --- |
| New heating system controls | Thermostatic radiator valves | Temperature control/money saving |
| Composite door | Solid timber core | Improved home security |
| New boiler | Timer/programming/room thermostats | Improved thermal efficiency/money saving / hot water / heating |
| Home extension | Custom designed layout | Improved living standards/space |
| Loft conversion | Additional bedroom | Increased property value/saleability / more space |
People buy benefits not features. Clearly explain how your offering will improve one's life. Dive into the pain points and problems in hand then communicate how you will take the pain points away. No one wants a drill, what they want is a hole. A drill is a vehicle used to obtain the hole. Likewise, no one wants a new boiler, what they want is heating and hot water. Always establish exactly what a customer wants, the end goal."

Aaron McLeish
How to keep your customers coming back
Customer retention and customer loyalty are essential parts of any successful business. To retain customer loyalty, you must know how to make customers happy. Doing an outstanding job is a given. After this, there are several other ways to retain customer loyalty. These include:
Ensure you are easy to contact
Provide warranties and service packages
Follow up after the installation
Deliver exactly what you said you would deliver, and some
Make it easy for your customer to leave a review
Leave a business card with your customers
Send them a link to your Checkatrade profile
Trade installation companies often overlook after-sales care. However, providing a comprehensive after-sales package will instil confidence in your customers and keep them coming back to you.
I am a big believer in staying in people's minds, a simple courtesy follow up call after an installation and asking if there is anything else you can help with may generate further work, with minimum effort required. Often businesses go hunting for new customers all the time and often neglect their existing customers. Selling to customers who have already bought from you is easier than trying to sell to a brand-new customer."

Aaron McLeish
How to stand out from your competition
Standing out from your competition can dramatically boost your sales and help to improve customer retention. To ensure that your business is the first choice for potential customers, you need an attractive USP (Unique Selling Point) that sets you apart from the rest.
Some popular USPs in the construction and home improvement sectors include:
Local knowledge
Excellent reputation
Positive customer reviews
Insurance backed guarantees
Comprehensive after-sales
Bespoke products and services
Turn up guarantees
24-hour service
Experience in a given field
Family business
These are just a few USPs to consider. You can easily tailor your business by talking to your customers and finding out exactly what they want.

Enjoy exclusive member benefits
All our members get a free finance app on us
Start saving
Using CTAs to close the sale
A CTA (Call to Action) is a clear and concise statement that urges your customers to sign up for your services. CTAs can be the difference between an outstanding close rate and a series of almost theres.
A good CTA should show the potential customer that if they don't sign on the dotted line, then they are missing out on the best option available to them. CTAs should provide the customer with an incentive; they should be attractive and, above all, customer-focused.
Examples of good CTAs include:
Sign up today for exclusive discounts
Get a free upgrade with each installation
Return customers receive special offers
Act now for installation date desired
These CTAs give a sense of urgency which is essential when trying to close a sale.
As a tradespeson, you want to build your business and show your customers why choosing you is the best decision they'll ever make. To help build your reputation as a trusted trader, join Checkatrade today!
"This article was contributed to by Aaron McLeish to help tradespeople achieve greater success."
About Aaron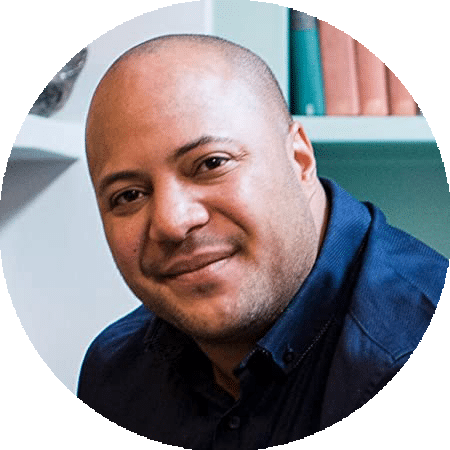 Aaron is the director of Together We Count Limited (TWC) and author of The Quote Handbook – Essential Steps to Building the Perfect Boiler Quote.
Aaron McCleish
Specialist Accountant