Guide to applying for your scaffolding licence
Scaffolding is an essential part of site work across the construction industry. It allows workers to access different parts of a building structure that would otherwise be too hard to reach. It also provides safety, protecting people from falls and other hazards.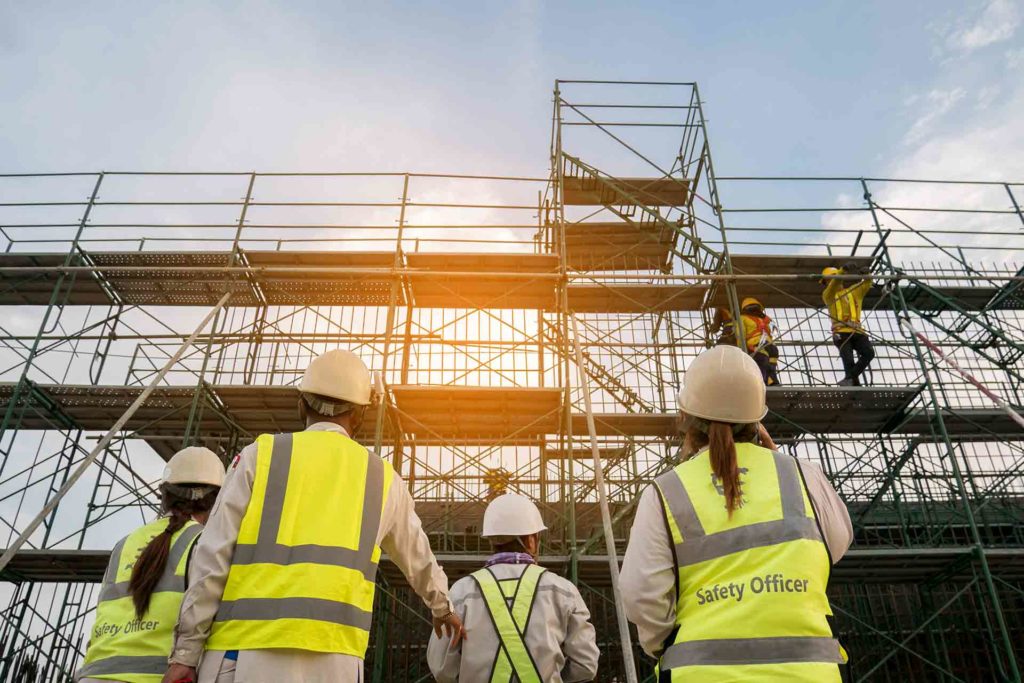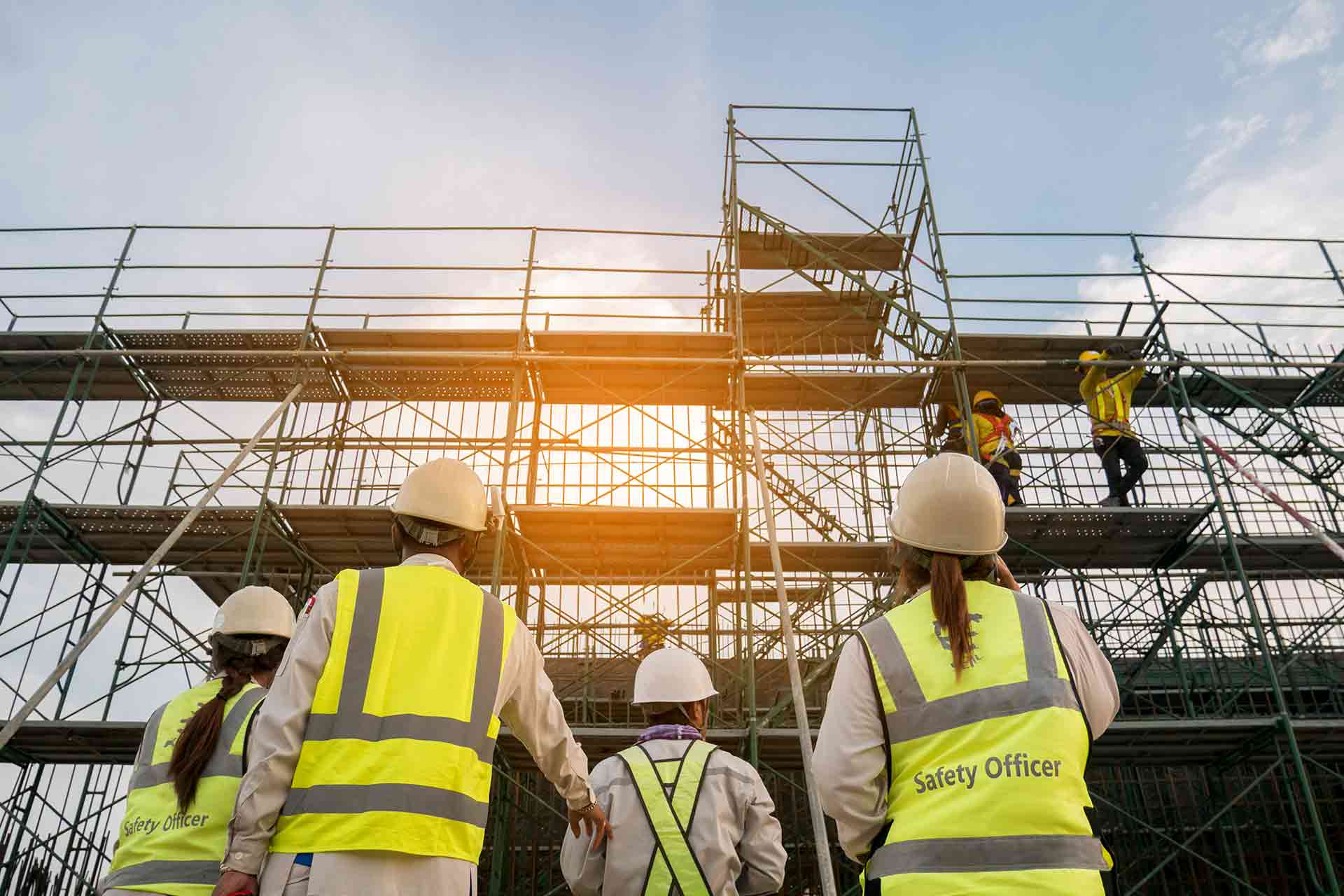 In this article, we'll cover:
Scaffolding can also create its own set of hazards when it's set up near roads and on pavements. Cars and pedestrians need to adjust their path when it's erected, which can raise the chances of an accident.
It's for these reasons that possessing a scaffolding or hoarding licence is so important for tradespeople who often work at height. This guide will take you through everything you need to know about scaffolding licences and how to get yours today.
Do I need a scaffolding licence?
First, it's important to know when a hoarding licence is needed as it won't always apply to the work you're carrying out.
If you're putting up scaffolding within the boundaries of a property or on a private road, there is no need to have a licence. However, if any part of the scaffolding extends onto the pavement or public road outside of the property, then you'll need to get a highway or pavement licence for scaffolding from the local council. Always keep note of the area you're working in so you can apply to the correct authority.
If you put up unlicensed scaffolding on a road or pavement and it gets reported, a local officer will carry out a site inspection and take action. You'll be asked to dismantle the scaffolding and have to wait for your licence application to be submitted and approved before you can do anything else. If you fail to remove the structure, you'll face legal action and could see heavy fines. This is why you should always take care when beginning a new construction project and make sure to gain a permit if necessary.
Bear in mind you must be fully qualified to erect scaffolding, regardless of the job you're carrying out. You must also have a valid Construction Industry Record Scheme (CISRS) card to prove you are a competent worker and give your clients peace of mind. If you haven't already obtained one, you can easily apply for a CISRS card here.
How to get a scaffold licence
Now that you have a good idea of when a scaffolding permit is needed, it's time to look at how you can apply for one. The first step will be to visit the UK government website and insert the postcode of where you'll be carrying out the work. From here, you'll be able to apply for a permit from the local council in charge of the area.
It's best to complete your application at least 15 working days in advance of the start date for your project to allow time for everything to be processed. Sometimes, a site visit might be required as part of your application, so you'll need to leave time for this to be carried out too.
Scaffolding licence requirements
When applying, there are several requirements to keep in mind. You'll need to:
Provide a site plan
Supply a risk assessment
Give a method statement
Have public liability insurance at a minimum of five million pounds
Your risk assessment should be a detailed overview of:
Potential hazards
Who could be harmed and how
Evaluated risks and precautions
Your method statement should then go on to cover how you're going to control the health and safety risks you've outlined in your risk assessment.
Most councils usually issue a scaffolding licence for a certain period of time. If you find your project is going to take longer, you'll have to apply for another later down the line.
Are there rules for scaffolding permits?
Once you've obtained your licence, there are a few regulations you should be aware of so you can follow best practice.
Scaffolding should be well lit at all times during dark hours.
If requested by environmental services, you'll need to have a covered footway and handrail put in place for pedestrians.
The name of your business and your contact number should be displayed on the scaffolding at all times.
When removing scaffolding, make sure all debris and waste materials are cleared away or you could face cleaning costs from the local council.
A copy of your licence must be clearly displayed on the scaffolding.
Scaffolding pavement licence cost
Remember that all scaffolding licences require a submission fee that you'll have to pay. The price will vary from council to council and will depend on the length of scaffolding and the time period. Here's a rough breakdown of the costs:
A one-month licence for scaffolding that's 10 metres or less will cost between £200-£300
For scaffolding longer than 10 metres, you'll have to pay between £300-£600
If you have to renew your scaffolding permit, some councils will offer an extension at a lower price while others will require you to pay full price for a new licence. In some instances, you can join a council's scaffolding register for the year and receive discounted prices on your permits.