What jobs homeowners want to get done in February – Trade business insights
As winter comes to a close, we look at which trades might be called upon in the month ahead. We've crunched the numbers and have made our predictions for what trades and projects homeowners could be looking for in February '23. Let's dive in.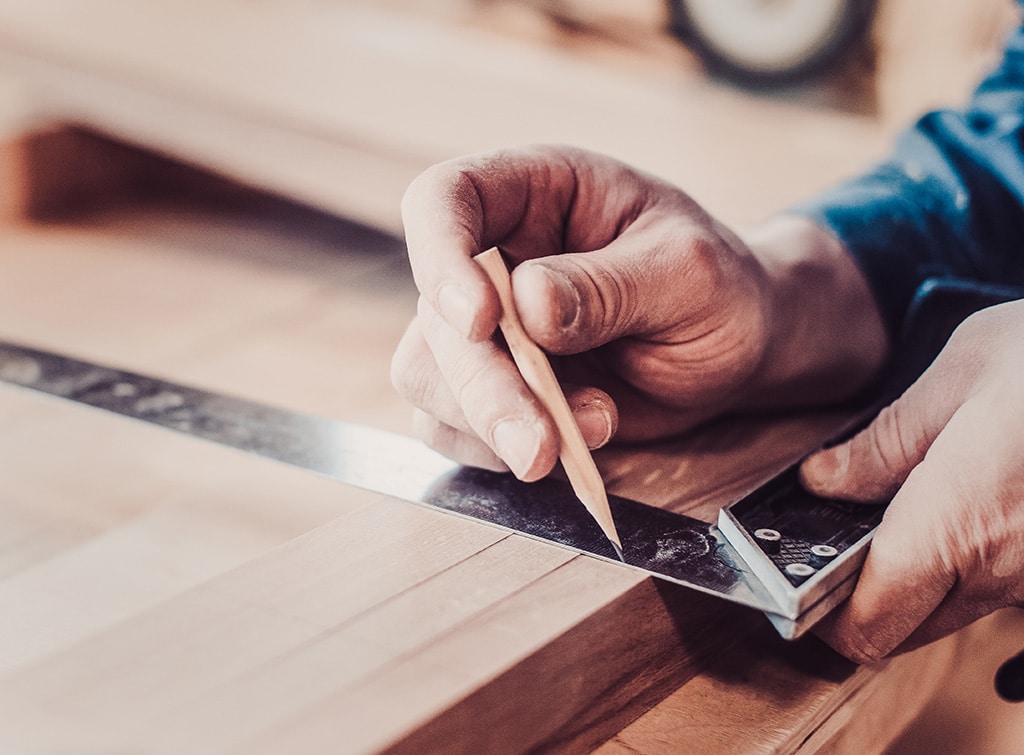 Using search data to benefit your business
Having the luxury of time to forecast how busy your business might be over the months ahead is something few tradespeople have.
That's why we produce this monthly blog post. To help tradespeople identify when their services might be in high demand so they can plan and resource effectively.
In other words, if you know homeowners might be more likely to need your services in a particular month, you can use this information to benefit your business:
We are the leading trade directory, getting twice as many jobs as any other platform*. Join Checkatrade to give your business a presence in the place where homeowners are searching for your services.
Make sure your business looks its best
If you're already a Checkatrade member, spend a few minutes making sure your profile is easily found in Checkatrade search and that it looks the best it can with up-to-date contact information, photos, and customer reviews.
If you know your services are likely to be in high demand and you'd like a bigger slice of the pie for your business, you can flex up your membership to receive more customer leads. Flex back down if needed the following month.
Data from the UK's #1 trade directory
So how do we perform this magic, you might ask. We gather the data from two key places before sifting through it to make sense of the figures.
The Checkatrade website. We look at homeowner search data on our website during comparable periods in previous years.
Google. We look at historical search data on Google to analyse what homeowners have looked for in comparable timeframes in past years.
Scroll down to find out which tradespeople might be rushed off their feet in February, and what type of projects homeowners could be in need of.
Which trades could see an increase in demand in February?
We predict the following tradespeople could be heading into a busier spell in February '23.
Based on search data from homeowners using the Checkatrade site between January and February in previous years, we predict there could be an increase in demand for the following trades during Feb '23:
Builder – 289k monthly searches**
Joinery – 27.5k monthly searches**
Tarmac driveways – 12.9k monthly searches** (up 88%)
Property maintenance/repair – 9k monthly searches** (up 18%)
Note: these are average monthly searches during the month of February over the past few years.
If you're a builder or joiner, or your company specialises in tarmac driveways or property maintenance, be aware that an increased number of homeowners could be looking for your services in February. Keep reading to learn how to maximise the potential of this information.
What projects might homeowners look for in February?
So we have an indication of which tradespeople might be busy in February, but what projects could homeowners be in need of?
Looking at historical data on Google between January and February in previous years we can tell you that:
Tarmac driveways – up 88%***
Homeowners really want to get their driveways sorted in February! We identified an 88% increase in the search for tarmac driveways between January and February in previous years.
If you're a Checkatrade member, now's the time to check your profile is looking sharp. Make sure it's:
Not yet a Checkatrade member?
Checkatrade is the leading directory, with 1 in 3 jobs coming through us*. Almost £10bn worth of jobs are booked through Checkatrade every year*. What are you waiting for?
Window tinting – up 34%***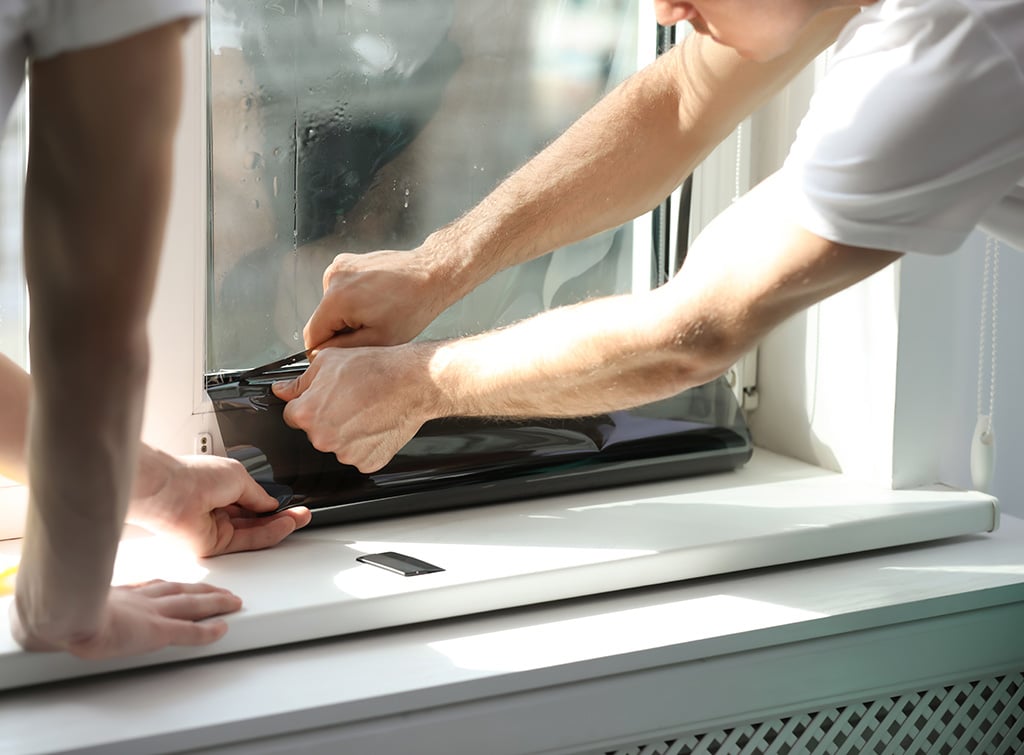 Typically used in the automotive and commercial sector, homeowners are wising up to the benefits of home window tinting.
Window tinting can help to balance the temperature of a property, making it possible to reduce energy bills. It can reduce glare, increase privacy, and home security; three important considerations for those people now working from home.
It can also help to protect furniture from the sun's damaging rays, and make it easier to see screens such as the TV and home computers.
If your business offers window tinting, you know what to do!
Piling – up 26%***
Piling is another service predicted to be in high demand during February. Most likely due to the high water table after the deluge of winter rain.
If your business specialises in piling, flex up your Checkatrade membership to receive more leads during this anticipated busy spell. People are looking for your services, so make the most of this increased demand. You can flex your membership back down again when you need to.
Property maintenance/repair – up 18%***
The harsh winter months can cause all manner of problems for homeowners, so it's no surprise to see property maintenance and repair in this month's list.
If your business offers these services, don't miss out on the potential to fill up your diary for the months ahead.
1. Not a Checkatrade member? Don't miss out. Click on the button below to begin our checks.
2. Existing members – make sure your profile is strong and optimised and consider flexing your membership up to receive more leads to your business while homeowners are expected to be in need of your skills.
How to use our demand data to help your business
In summary, we've looked at the data to predict which tradespeople and what projects could be in high demand during February '23.
If your company offers these services, you can help to secure this potential extra business by making it easier for homeowners to find you online.
1. Not yet a Checkatrade member?
13 million homeowners used our trades last year. 8 out of 10 people would choose a trade endorsed by Checkatrade compared to one that isn't*.
Make your marketing easier and more effective by joining Checkatrade. You'll also benefit from hundreds of pounds worth of exclusive discounts on business essentials such as fuel, insurance, tools, and workwear.
2. Already a Checkatrade member?
If you know homeowners might be in greater need of your services, push your business front and centre by making it easy to be found on Checkatrade search. Read our article below for how to do that in a few simple steps.
How to make sure your profile appears high in Checkatrade search
And once homeowners have found you, make it impossible for them not to contact you with a killer profile. Check out this article that explains how to do just that.
What to do: Low clicks on to your Checkatrade profile or a lack of leads
3. Want even more work?
Our flexible membership makes it easy for you to control the volume of leads your business receives.
If you think your services might be in high demand next month, flex your membership up to have more leads sent to your business.
*Claims are sourced from a survey conducted by Deep Blue Thinking on a nationally representative UK sample in October 2021.
**Average search data for trade categories on checkatrade.com in the month of February 2020, 2021 & 2022.
***Increase in average searches in the month of February 2020 & 2021 vs January 2020 & 2021 on Google as estimated by SEO tools.