What homeowners want in May – Trade business insights
Predicting what your customers want and when they want it can feel like a guessing game. Is there even a way to cleverly plan the right time to promote your services and take full advantage? In this new monthly feature, you will get insight into what improvements and repairs are popular to homeowners.
Having a steady stream of work coming in has so many business benefits, especially financially. Aside from the earning potential, being one step ahead of homeowner demand can help you with staffing as well as sourcing the best value materials.
Using demand data to your advantage
You're about to get great insight into what homeowners want at certain times in the month of May.
Wondering what you can do with this data?
If you're a Checkatrade member, you can flex your membership to hit demand.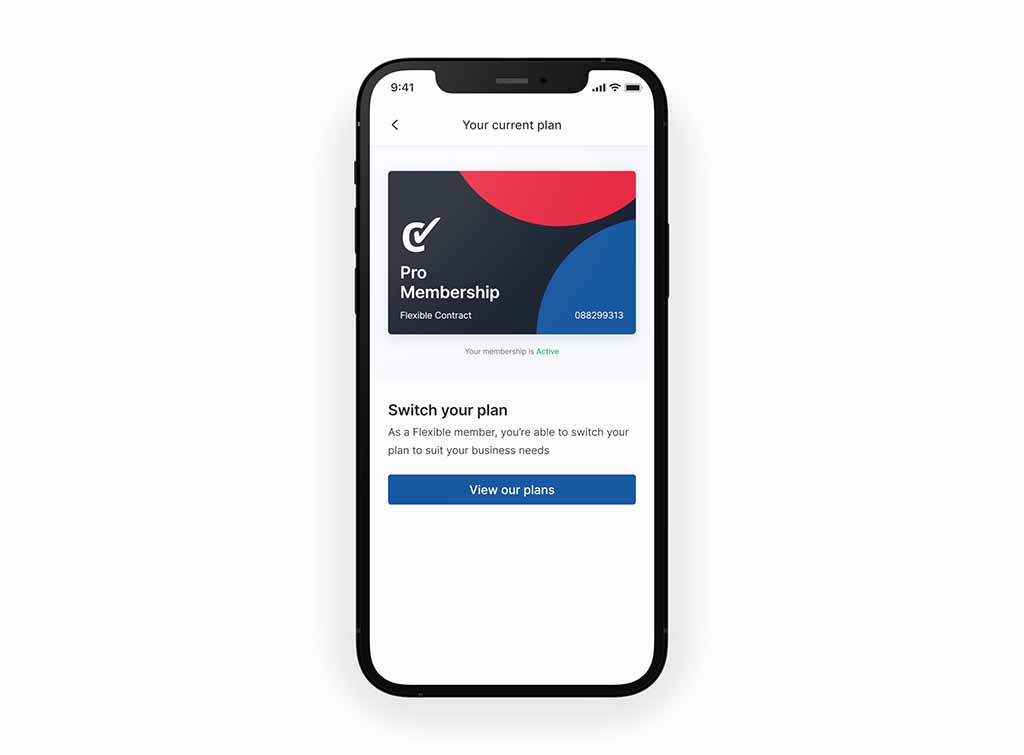 We're about to show you insights based on the last couple of year's searches on the Checkatrade website. Although it's historical and won't be identical to the 2022 May, it's still a good sign of what demand you can expect for the services you offer, and whether it's worth you flexing up your membership.
If you're not a Checkatrade member, then you can see whether it's worth you joining us to win more work. As long as you pass our checks, of course.
Please note: The data referenced in this piece is historical data. We cannot guarantee that we'll see the same or similar data this year. Joining or flexing up your membership is at your own risk.
Trending trades in May
Based on data from homeowner searches on the Checkatrade website, we can get an idea of what projects homeowners want to complete across different months of the year.
Knowing this information can help you to plan your resourcing, as well as any promotional activities that can help get your business seen to benefit from the potential upturn in enquiries.
This information is based on historical data and is not a guarantee that these trades will get more work.
Carpentry
Builder
Gardener
Roofer
Cleaner
Almost all of these trades rely on the weather, so as we're now in spring and heading towards summer, homeowners are looking to spruce up their homes and gardens.
If you're in one of these trades, make sure that your Checkatrade profile is up to date, and don't forget to upload any photos of your work.
For tips on optimising your Checkatrade member profile, here's how to develop your profile.
Are your services in demand?
Join us. There's one catch - you'll need to pass our checks first
See if you make the cut
Popular projects in May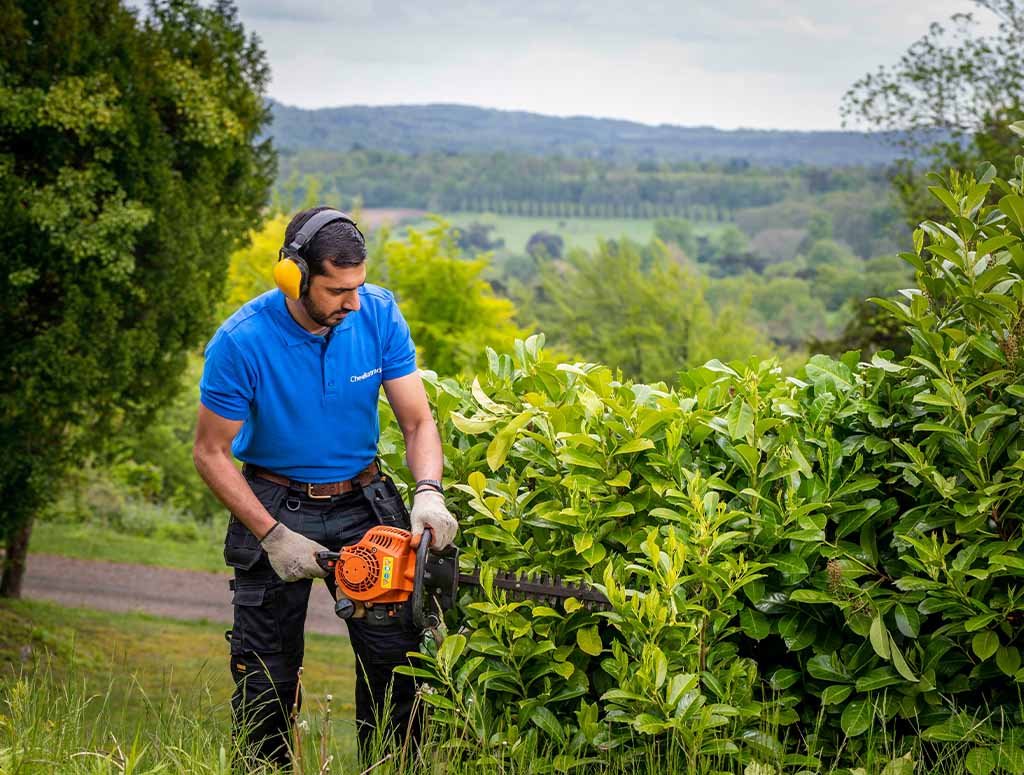 Our website search statistics show that these have been popular projects in the month of May for the past couple of years:
Carpentry & joinery projects – 40k monthly searches*
Extensions & Conversions – 30k monthly searches*
Garden Maintenance – 20k monthly searches*
Dormer/Roof Windows – 2k monthly searches*
Note: These are monthly averages from previous years.
Carpentry and joinery projects
These projects could be anything from built-in storage inside the home to installing a pergola in the garden.
With many people also moving house in the warmer months, now is the prime time for homeowners to start work on their property.
Extensions and conversions
The better weather also sees an increased demand for building projects such as extensions or conversions. Popular projects include extending the living and dining area further into the garden or converting a garage into a functioning room as part of the house.
A large proportion of people have decided they still want to work from home permanently, so you could expect to see more people extending or converting part of their property for a home office, or a home gym.
Garden maintenance
Now is the time for gardens to shine! Having spent a lot more time in the garden over the past 2 years, homeowners have fallen back in love with their gardens.
With BBQ season fast approaching, homeowners want to make sure that their garden is 'summer ready'. You could expect to see more enquiries for regular garden tidying and maintenance work, to full-blown garden clearances.
Dormer or roof windows
Dormer windows and roof windows have remained a popular project, but as we head towards summer, homeowners are reminded that they can increase the amount of light in their homes and make the most of lighter evenings with a dormer extension or skylight.
If you offer any of these services, now is most definitely the time to highlight this, especially using your Checkatrade profile.
Are your services in demand?
Join us. There's one catch - you'll need to pass our checks first
See if you make the cut
Increase in homeowner demand in May – who should flex up their membership?
Again, based on historical search information we can assume that the following services and trades could see an increase in demand.
But by knowing what homeowners want, how much can we estimate this demand to increase on the previous month?
The demand for Gardeners sees the biggest increase at over 50%**, with a specific need for gardeners with expertise in working with Japanese knotweed. The requirement for garden maintenance has previously increased by over 20%**.
Roofers who can install dormer and roof windows could expect to see an increase in enquiries by approximately 30%**.
Cleaning services also see an increase in popularity, with an approximate increase of 20%**.
Offer these services but are not a member?
If you provide these services and are not yet a Checkatrade member, what are you waiting for?
Are your services in demand?
Join us. There's one catch - you'll need to pass our checks first
See if you make the cut
How to take advantage of these monthly and seasonal trends
The best way to take advantage is to act now. You know there's a good chance that there's customer demand for your services, so now is a great time to start working toward getting your business seen.
If you're a Checkatrade member
If you're already a Checkatrade member, did you know that you have access to a completely flexible membership? From month to month you can control and switch your level of membership to suit your business needs and customer demand.
If you haven't heard about a flexible membership yet, don't worry, there's no pressure to switch. If you're interested in finding out more, then check out our guide to flexible Checkatrade membership.
Using information from blogs like this one, you can choose to flex up your membership to get more eyes on your Checkatrade profile.
And with that, make sure to review your Checkatrade profile. Could it do with a little bit of a refresh? is it a chance to upload new photos from recent projects? Or create a new profile description?
Whatever it may be, it's a great chance to develop your profile.
Get on the socials
Now is a great time to start publishing content on your social media profiles.
Share your latest jobs with pictures and videos, provide tips or insight to your followers, and think about if paid promotion could be worthwhile.
Focus on creating great content.
Don't, however, use this as a chance to 'sell' yourself. Try to post content that's interesting and will get people's attention. Don't necessarily push your services onto them and tell them to contact you.
Focus on your website
If you haven't looked at your website in a while, then it's definitely due a revamp.
Take a look at your website's content and see if it needs updating. Check out your images and see if you have more up to date photos of cool projects you've completed recently.
And if you have a blog, then it's definitely a great time to start writing blogs. If you do go down this route, make sure to give your readers something insightful, entertaining and eye candy from your recent projects.
Refrain from trying to directly sell your services – instead, focus on creating great content. The context of your blog itself will do the selling for you.
Paid advertising for your website
Now you know there's potential for demand, it may give your website more hope being found online.
PPC; paid advertising; Google ads, whatever you want to call it, could be a worthy investment to get more visits and contacts on your website.
If you're doing PPC, then definitely go back to your website and make sure it's working ok. Give it a refresh if it needs it. You may even need to create new pages if you have more services to offer.
Not already a Checkatrade member?
If you're not already a Checkatrade member, then our flexible membership offers you the opportunity to get your business seen by homeowners who are looking for these services.
Strike whilst the iron is hot, knowing that you can flex down the following month if you want to.
FAQs for our members
How do I flex my membership?
There are 4 membership tiers that offer trades different benefits. Our standard membership is the most popular, offering twice as many leads as the Lite membership option.
To flex your membership, simply log in to your trade account. You can flex up or down each month if you need to.
If I am not a member, how can I find out more?
To find out what is included in each of our membership tiers and learn more about how flexible membership works, take a look at our blog – Flexible membership has arrived!
*Average search data for trade categories on checkatrade.com in the month of May 2020 and 2021
**Increase in average searches in the month of May 2020 & 2021 vs April 2020 & 2021 on Google as estimated by SEO tools