Nigel's story to starting up his decorating business
The Founder of Bennett's Decorating Services, Nigel Bennett, has 25 years of running a successful decorating business under his belt. There is no better source of business start-up advice to help you navigate the first few months.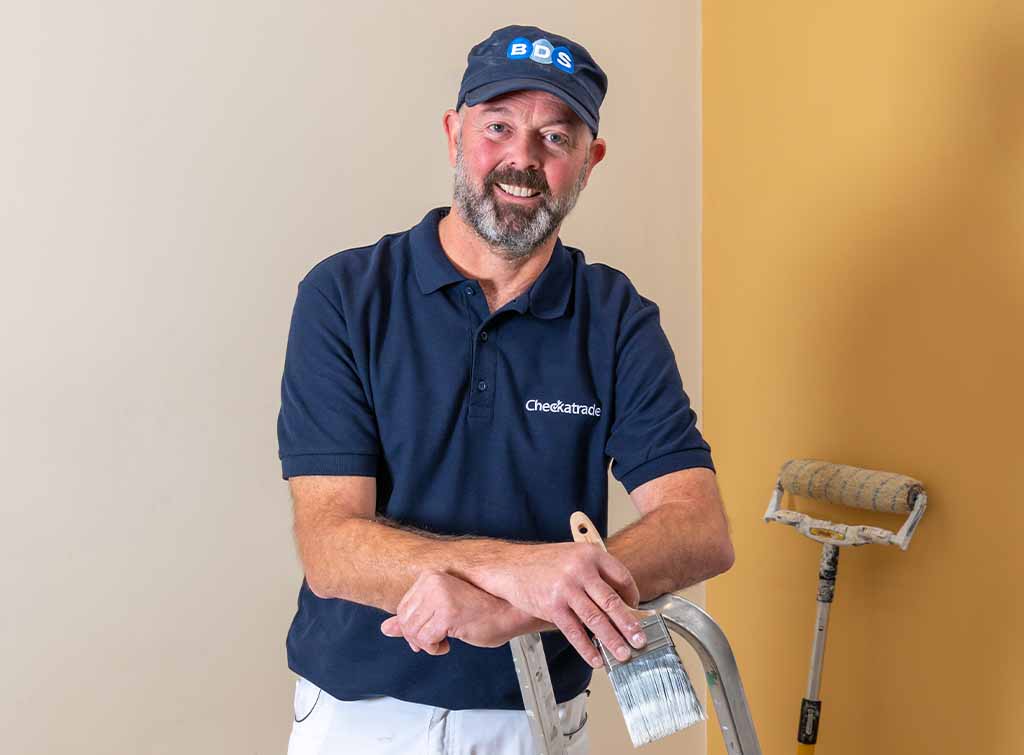 We were delighted to talk to Nigel Bennett about his career and starting his business, Bennett's Decorating Services Ltd.
It's a great story, with a ton of great advice for fellow tradespeople and entrepreneurs.
Tell us about you and your business
I have been decorating for over 40 years now. I left school and I did a 3 year apprenticeship.
I had work as an employee and self-employed painter/decorator, but around the age of 30, I decided to go out on my own.
I started decorating for my friends and got recommendations off the back of that work. Along the way, I met builders, which allowed me to slowly build up regular work.
Now, I have my own business, and have done now for over 25 years.
Bennett's Decorating Services Ltd is made up of a team of 5 decorating professionals, including myself.
We're able to take on large and small projects, like new build houses, flats, and commercials (like hotels, pubs and restaurants), as well as very high spec work in luxury properties with our interior design partners.
What's your best piece of advice to others looking to start a decorating business?
People seem to think decorating is easy – just pick up a paintbrush and off you go – this is not the case. If you want to really take up this as a profession, you've got to get training; from a college or by being taken on by a professional company.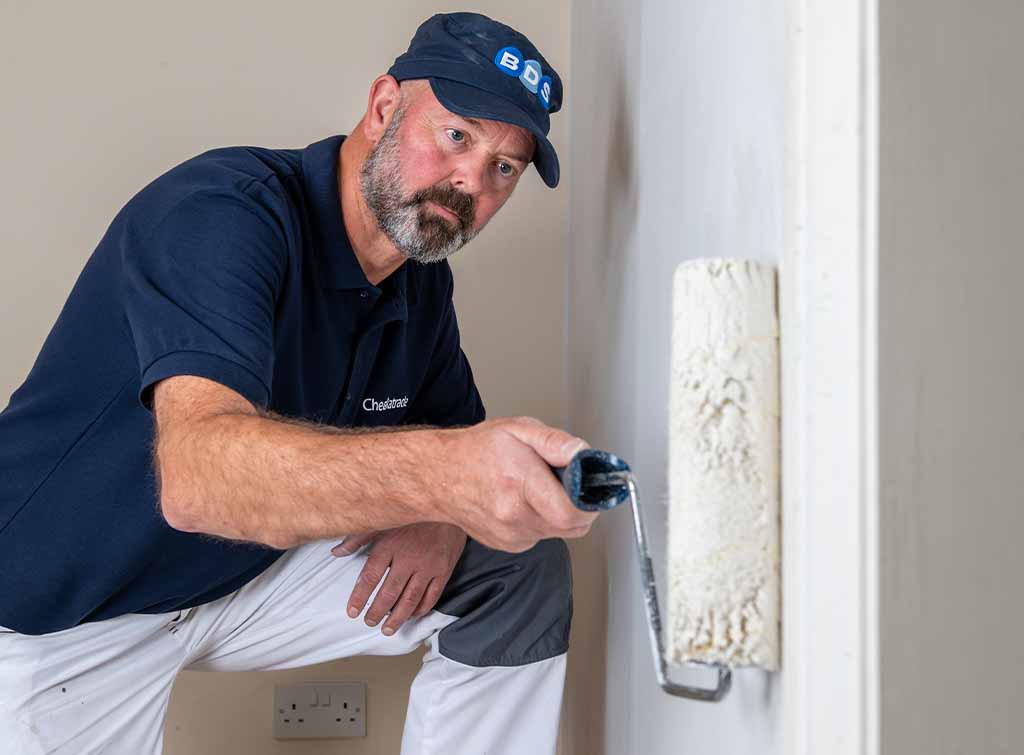 Looking back, would you do anything differently with your business?
I would highly recommend getting a good accountant. The busier you get, the less time you'll have to do financial administration.
What's your biggest achievement with your business?
I've achieved several awards over the years: Dulux Masters 2015, Dulux most professional decorator (South East region), also Dulux Select most professional Wallpaper installation 2021.
What made you join Checkatrade?
I joined Checkatrade around 12 years ago when I moved to a new area and had no contacts in my profession.
When you first joined Checkatrade, what size was your business?
When I joined, I was a one-man band.
What size is your business and service area now?
Now I employ a team of 4 painters and decorators. We're able to take on much bigger projects as well as smaller jobs. We're happy to travel up to 1 hour to work.
What would you say to fellow tradespeople about joining Checkatrade? Was it worth joining?
On joining, work did start a little slow, but I found that if I put my feedback in, enquiries soon started to come in. Doing this and getting good reviews has kept me high on the search page.
You will get many enquiries and be part of the most recognised trade directory in the country.
What's the biggest benefit of being on Checkatrade?
On top of the work you get, the exclusive benefits are really handy. I use the fuel card service, which saves me ££s over the year.
I was also able to get a good deal on a new van, which has also been a bonus.
These are just a couple of the many other benefits Checkatrade offer.
Any top tips for trades looking to start their own trade business?
My best advice would be to acknowledge every enquiry. Be polite and courteous to customers, be honest, carry out your work to the highest standards, go that extra mile to help them, and do the odd extra little job as goodwill.
—
Awesome, thank you for your time, Nigel!
Do go and check out Nigel's member profile page for his business Bennett's Decorating Services Ltd.
Has Nigel inspired you?
Checkatrade can help to grow your business too
About joining us