How to source and save on the best tree protection products for your business
As a landscape gardener, you'll need a selection of tree protection products for the variety of projects you take on. Here are the benefits of each type of tree protection product and how to get hold of them at the best price.
In this article, we'll cover:
Tree protection products at a glance
Trees are an investment – the last thing anyone wants is for them to be hindered while they're trying to establish.
So what options are there to protect saplings and young trees from pests, animals, children, and harsh elements?
Tree protection fencing
Tree shelter
Tree covers for frost protection
Tree root protection barrier
Let's take a look at the main benefits of each type and how to source the best tree protection products for your business.
Tree protection fencing
Tree protection fencing comes in many different types: steel wire, lightweight polypropylene, and wood to name a few.
A steel wire fence is an ideal deterrent when planting in an area populated with rabbits.
Polypropylene fencing is often used where deer need to be kept away from young trees.
In urban areas, tree protection fencing is important to avoid surface soil compaction around newly planted trees. Compacted soil can of course prevent rainwater from penetrating down to the roots.
A large, specialist landscaping supplier, such as our partners over at Green-tech, stocks a wide range of tree protection products at competitive prices. This allows you to buy everything you need all in one place.
With Green-tech, Checkatrade members get an exclusive discount. It's simple, become a Checkatrade member and get the best landscaping supplies at a fraction of the cost.
Get your landscaping supplies for less
Checkatrade members get an exclusive deal with Green-tech
Start saving
Tree shelter
A tree shelter – sometimes referred to as tree protection tubes, tree shelter tubes, tree protection guards, or tree protector mesh – will offer a young sapling protection while it grows. There are other benefits too.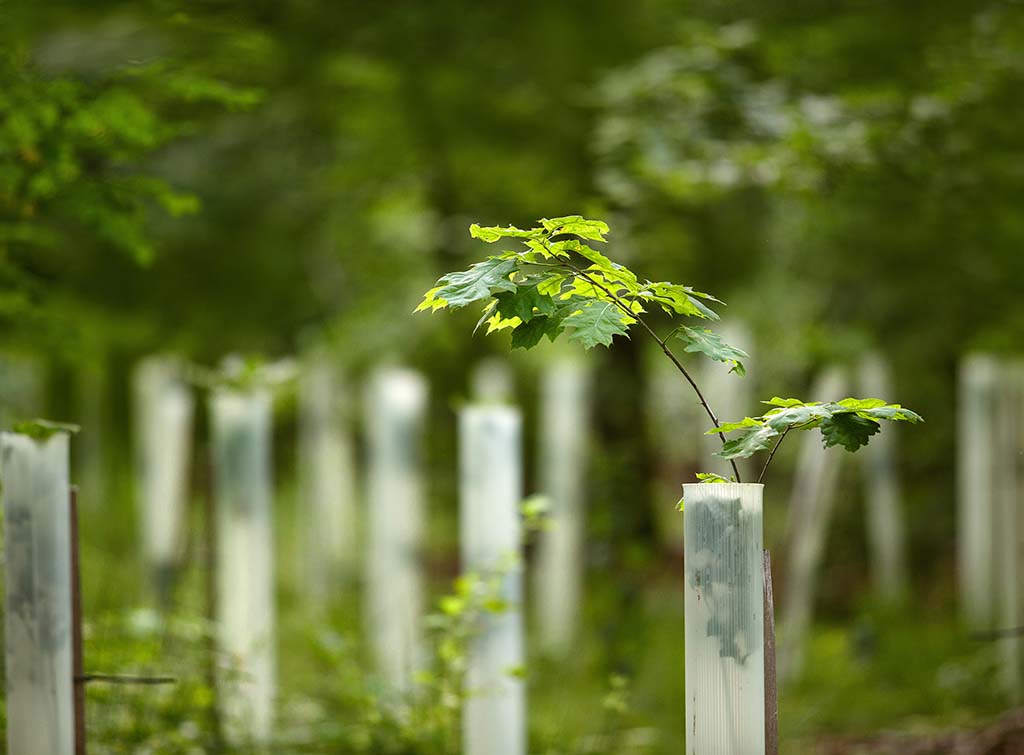 Tree shelters provide a tree sapling protection from animals such as rabbits, mice, voles, and horses, who like to eat the shoots and leaves and strip the bark.
Tree protection tubes will also protect newly planted trees from any chemical spray on nearby land.
The growth of saplings can actually be enhanced by using tree protection guards by providing a greenhouse environment within the tube itself. They will also trap rainwater and moisture, directing it to the roots.
To help keep the cost down, speak to your supplier about their tree planting protection packages. These provide everything you need to protect and support newly planted trees at a great price.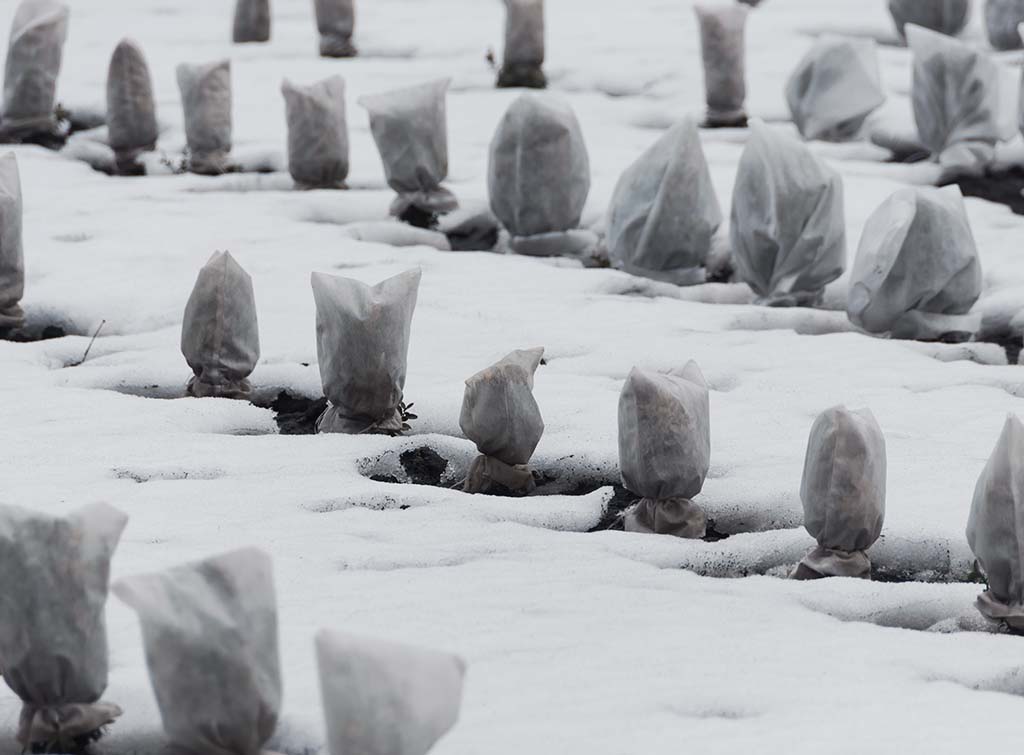 Tree covers for frost protection
Newly planted trees and shrubs are especially vulnerable to frost damage, which can adversely affect their long-term health.
However, there are a number of products that can help to protect young trees from frost, from the canopy to the roots.
Use a tree guard or protective tree wrap to protect the trunk.
Use a cover with an insulating material, fleece, or burlap over the canopy.
Ideally, tree covers should be put in place at the first sign of frost, normally between September and November.
Get your landscaping supplies for less
Checkatrade members get an exclusive deal with Green-tech
Start saving
Tree root protection barrier
A tree root protection barrier is essential if you're planting near utility pipes, the foundations of a building, or if faced with an invasive root system, such as Bamboo or Japanese Knotweed.
A good landscape supplier will stock a variety of root barriers saving you from having to shop around:
Permeable barriers are impermeable to roots but permeable to water. Ideal where flooding or slow water drainage could be problematic.
Root barrier RollRib. Installed vertically to guide roots downwards. Particularly useful if planting near utilities.
Bamboo Root Barrier, for when you need something to withstand particularly invasive root structures, such as Bamboo.
CuTex Copper Root Barrier, for use against the damaging root structure of Japanese Knotweed.
Root Barrier Panels, which are designed for urban tree planting projects, where roads and utilities need to be protected from tree roots.
Root Barrier Roll can be used to create a barrier between the roots of two trees from growing together, making it simpler to remove and relocate one or both plants in the future if desired.
Using a specialist landscape supplier will give you access to product experts with years of experience, giving you peace of mind that you're getting the most suitable tree protection products for your projects.
Quick summary
Shop with specialist landscape suppliers, who have a wide range of tree protection products. With a variety of different products on the market, it's not the case that one size fits all.
Tap into the expert knowledge of specialist landscape suppliers. They will have experienced everything from the challenges of planting urban schemes to the pain of invasive root structures. Ask for their advice if you're unsure.
Ask about trade discounts to help keep your costs down. Checkatrade members receive an exclusive discount with the UK's leading landscape supplier, Green-tech.
Get your landscaping supplies for less
Checkatrade members get an exclusive deal with Green-tech
Start saving