Air conditioning engineer training
During the warmer months in the UK, our homes and businesses can become stifling and extremely uncomfortable, which can have a knock-on effect on our home and work lives. One of the ways to remedy this issue is by installing air conditioning. From hotels to offices and houses, many buildings in the UK depend on…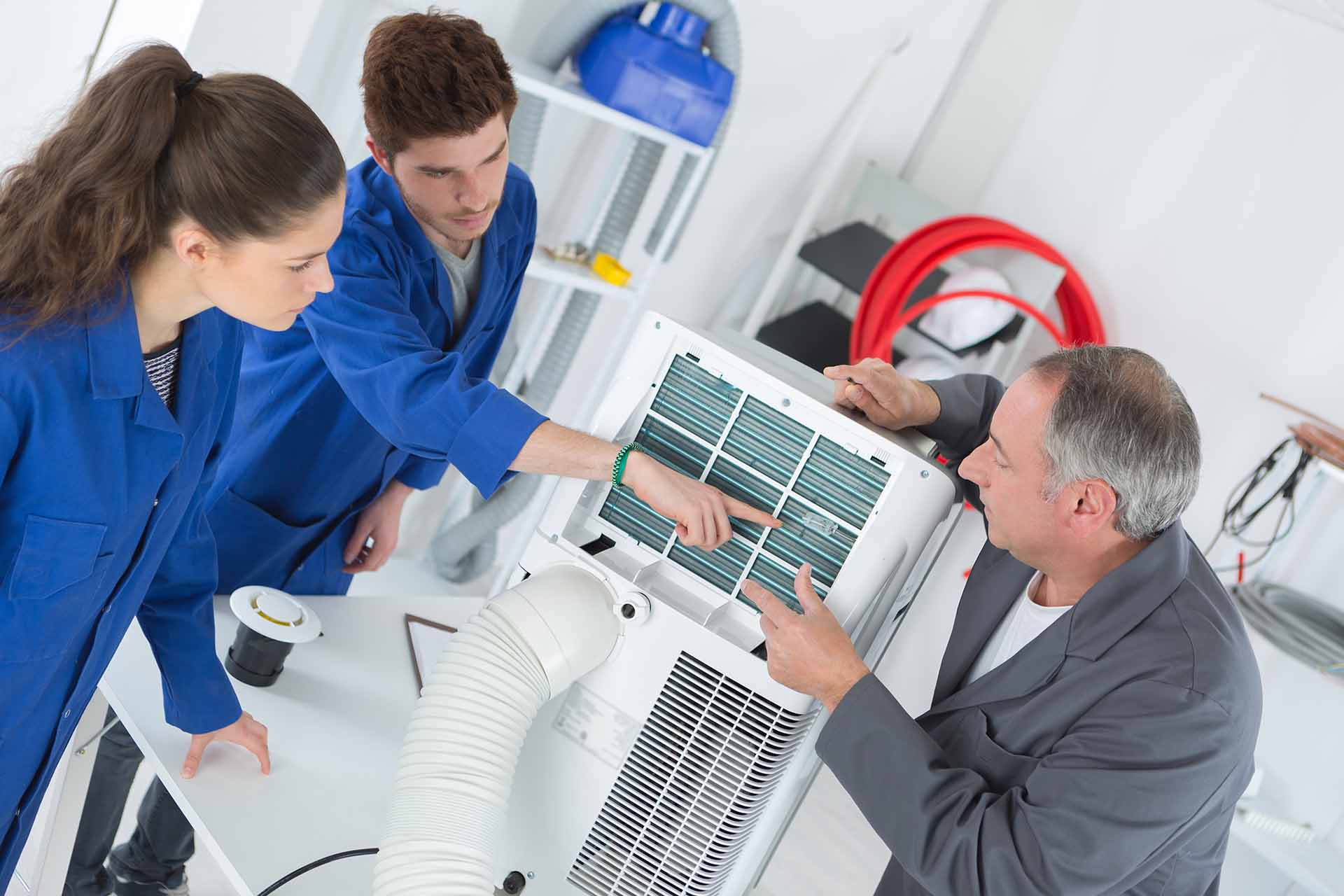 During the warmer months in the UK, our homes and businesses can become stifling and extremely uncomfortable, which can have a knock-on effect on our home and work lives. One of the ways to remedy this issue is by installing air conditioning. From hotels to offices and houses, many buildings in the UK depend on air conditioning to get them through the summer each year.
Thanks to advances in technology, air conditioning is becoming more accessible, which means that demand is rising. So, what better time to start your air conditioning engineer training? If this is a career that you're interested in, you've come to the right place. This full guide takes you through different training options, potential salaries, and the necessary qualifications for this career.
Who can start air conditioning engineer training?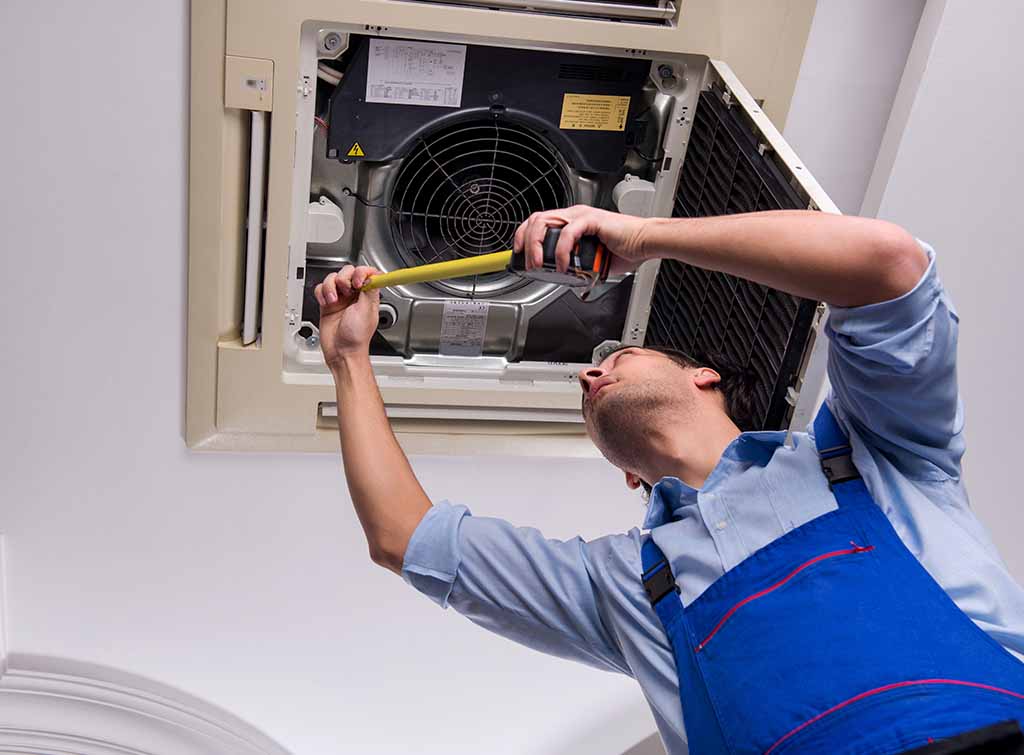 Working with air conditioning can be a great career with excellent job satisfaction, but you're probably wondering who can start air conditioning engineer training? Well, this type of course is typically open to everyone, but you'll need a few different qualifications depending on the provider you choose.
Most courses will require you to have GCSEs, especially in Maths and some will ask for previous Engineering experience.
How long do air conditioning engineer courses take?
How long your air conditioning engineer course takes will really come down to the type of course you choose. For example, apprenticeships will generally take between 2 and 4 years but a fast-track course will be shorter. However, if you choose to study part time, this will mean your course is spread over a longer time period.
How to become an air conditioning engineer in the UK
Ok, lets look at exactly how you can become a UK air conditioning engineer. You have two main options to choose from; apprenticeships and courses. A training course will often require you to learn your trade in a classroom or workshop, whereas an apprenticeship will allow you to train in the real world, on real jobs.
To properly qualify as an air conditioning engineer, you'll need to obtain a level 2 or level 3 qualification depending on the type of systems you want to work on. In addition, you'll need to develop skills such as problem solving, concentration, persistence, and patience before you can work alone.
What about air conditioning engineer apprenticeships?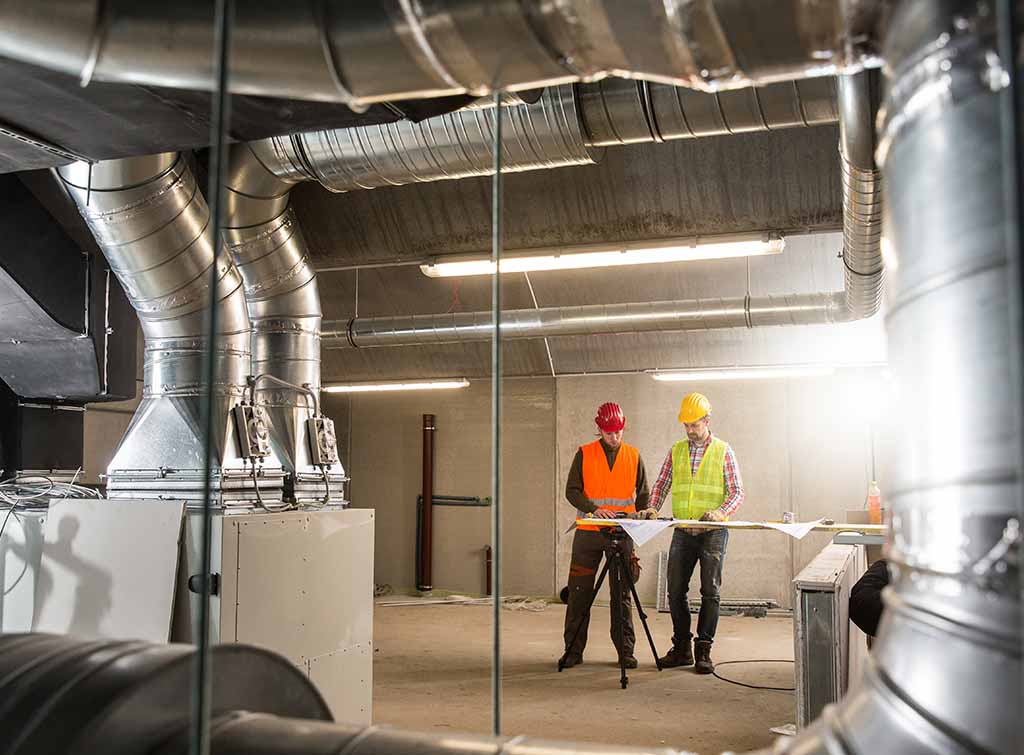 As we mentioned above, air conditioning engineer apprenticeships allow you to train in your chosen career working on real customer jobs. You'll also receive a salary whilst you are training, great if you have other commitments. An apprenticeship can take up to 4 years while you build your knowledge and experience level preparing you for your new career.
When your apprenticeship comes to an end, you'll have either a level 2 or level 3 qualification meaning you can go out and work on customer jobs without supervision. You can even choose to start your own business. If this is the case, you can get an amazing boost by becoming a Checkatrade member.
As part of your membership, you can access our members community where you can speak to other tradespeople, ask questions and get support. With your own profile page where you can proudly display customer reviews and testimonials, we'll even make your business more visible to customers in online searches. Giving you the chance to receive more work and build your customer base.
What's more, we offer a range of membership options to suit every business.
Skilled tradespeople get your business started
Join Checkatrade today
FAQs
What qualifications do you need to be an air conditioning engineer?
Well, depending on what services you plan to offer and the systems you plan to work on, you'll need a level 2 or a level 3 qualification. For clarity, a level 2 qualification allows you to work on basic systems while a level 3 qualification allows you to work on complex systems.
How much do UK air conditioning engineers earn?
Once you've completed your course, your salary could increase, and you'll hopefully start moving up the career ladder. Remember, the more experience, training and skill you have, the higher your air conditioning engineer salary will be. According to Indeed, you'll earn an average of £33,500 per year or just over £17 an hour.
Can I take UK air conditioning and refrigeration courses online?
Yes, you can take the online modules that are offered by some course providers, but you'll need to have hands-on experience before you qualify. In order to prepare you for after you complete your course, you'll often need to take both written and practical exams.
Useful checklist for air conditioning engineer training
Air conditioning engineer training is a fantastic option for anyone looking for a career outside of an office, working closely with customers and learning practical, handy skills.
You can become an air conditioning engineer through an apprenticeship or training course, and if you're in a hurry, some providers offer fast track courses.
You'll need a level 2 or level 3 qualification before you can start working in air conditioning.
The average UK salary for an air conditioning engineer is very competitive.
How long you train for will depend on the type of course you take, your course provider and whether you are learning part time or full time.