Which is the best fuel type for your next van – petrol, diesel or electric?
Choosing your work van is a significant investment in your business. Let's look at the different types of fuel for vans to help you decide which is best for your business.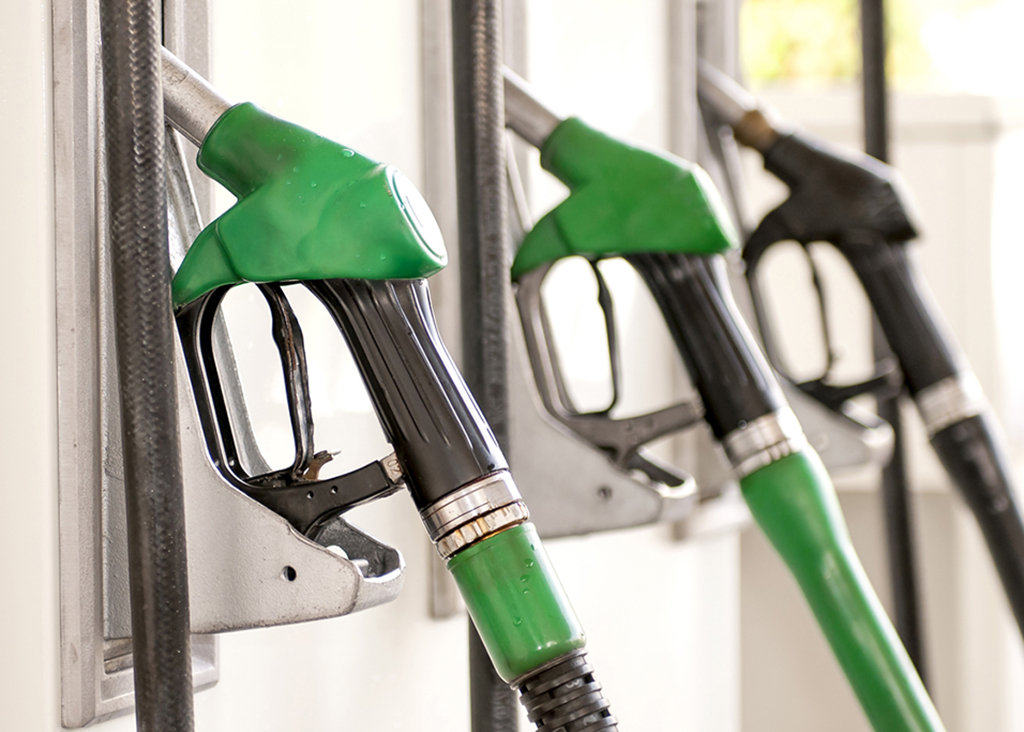 Petrol Vans
There was a time when a diesel van was the automatic choice for a tradesperson, but given the current fluctuations of fuel costs, many choose a petrol van to help with affordability.
Ford Petrol vans
The UK's best-selling small van, the Ford Transit Connect, is available with the 100PS 1.0-litre EcoBoost petrol engine, while older versions (built from 2014 – 2016) get the 1.6-litre EcoBoost with 150PS. Petrol vans can't match their diesel rivals for torque, but they are capable when it comes to the all-important payload.
The Transit Connect is a highly popular choice, offering a payload of 662kg, a comfortable driving experience and economical too. This model shares the same engine as the Fiesta and offers a fuel economy of up to 44.1 mpg – close to what you might expect to see from a diesel counterpart.
The Ford Fiesta van has slightly less capacity though (508kg) but the EcoBoost1.0 petrol engine is powerful offering a significant fuel economy of up to 67.3 mpg. If you're looking for a small but mighty van, this is an excellent choice.
Mercedes Petrol Vans
The Mercedes Sprinter is now in its third model generation and is the benchmark large van that all other vans are compared to. The brand new 2022 model is the most technically advanced Mercedes van yet.
The Sprinter comes in three wheelbase lengths, four body lengths and three body heights with a load volume of up to 17.0 cubic metres for those trades that need plenty of room for equipment and large or heavy materials.
Additionally, the newer Sprinter model now has the option of front-wheel drive, as well as rear-wheel drive and all-wheel drive (4×4). The front-wheel drive option gives an additional load capacity of 50kg in comparison to other similar vans, which is also good to know if you're transporting particularly heavy loads.
As well as carrying larger loads the Sprinter also benefits from a low loading sill height and has the option of a nine-speed automatic gearbox or the standard six-speed manual transmission.
This might sway you – as a Checkatrade member you get exclusive rates for a Mercedes-Benz van. See what else you can save on!
Fiat petrol vans
The What Van Awards 2022 winner is the Fiat Professional Ducato for 'Best large van for practicality'. The Ducato is a van model that has been in service for 40 years and offers a payload of up to up to 2.2 tonnes with a 17m³ load compartment.
In the newest Ducato model, there is even an 'Eat & Work' seat bench for you to work from your laptop or relax and eat your lunch with more comfort. When it comes to performance, the Ducato offers a choice between a 'Light' or 'Heavy' duty engine and 4 horsepower options from 120-180hp.
Every effort has been taken to maximise performance with automatic and manual transmissions available and significant weight reduction throughout the chassis.
This will make your decision a little bit harder – on top of the discount on Mercedes vans, you can also get a discount on new Fiat vans too!
Petrol van cons
A petrol van typically lacks the low-gear grunt of a diesel. This means they are notably slower when fully laden and require more patience when joining a fast-moving roundabout or motorway slip road.
Diesel vans
Is it true that diesel vans will be banned?
Diesel has experienced a wave of negative publicity in recent years due to harmful exhaust emissions linked to a wide range of health problems, including heart disease and cancer.
London has introduced a daily charge for older diesel vans that don't meet strict emission standards. And other major UK cities, like Birmingham and Glasgow, are expected to follow with similar structures. Diesel particulate filters (commonly known as DPFs) are another problem area.
How does DPF work and how does it effect a diesel van?
The DPF is found in the exhaust system and works by trapping, superheating and destroying harmful particles before they are released into the air. Van drivers run into DPF trouble when they use their vehicle for lots of short runs, clogging up the filter.
The DPF regeneration cycle needs at least 15-miles to complete, and if it doesn't get enough mileage, it stops working. The cost to replace a DPF can span from a few hundred to a few thousand pounds and very few van warranties cover the repairs.
With this in mind it has been announced that new diesel vans are set to be banned from sale in 2030 but that pre-existing and second-hand diesel vehicles won't be banned from use.
Ford Diesel Vans
Winning Parkers 'Van of the Year' in 2021 and 2022, the Ford Transit is a reliable choice and a good all-rounder, with a 2.0-litre turbodiesel engine offering 105-185hp, FWD and manual and automatic gearbox options.
With two lengths and two roof heights, the load volume of the Ford Transit is between 6 and 8.3 cubic metres, and a maximum payload of 1,459kg.
Prices start from £23,500
Mercedes Diesel Vans
As we covered in the petrol category, the Mercedes Sprinter also does well in the diesel category.
The Sprinter diesel van has 2.0-litre turbodiesel engine capable of 143-190hp and has an impressive capacity of between 7.8-17.0 cubic metres and a maximum payload of 1,404kg.
Prices from £27,000 – although, as a Checkatrade member you would get an exclusive rate for your Mercedes work van.
Fiat Diesel Vans
In the diesel category, the new Fiat Ducato offers a range of Euro6D-Final light and heavy duty compliant diesel engines. These 2.2 litre diesel engines, available in 120bhp, 140bhp, 160bhp and 180bhp outputs are paired with a six-speed manual or 9 speed automatic gearbox.
These new specifications are lighter than previous models and are claimed to provide fuel economy and Co2 emissions savings of up to 7%.
Price is anywhere from £27,000 – unless you're a Checkatrade member, you will get a better deal!
Diesel van pros
It's worth noting that the latest batch of Euro6 diesels is cleaner, more efficient and better to drive than the older, more polluting Euro5 vans.
Euro6 also qualifies for exemption from clean air zone charges, which means builders will not incur any financial penalties to drive in areas like the London ULEZ and Portsmouth Clean Air Zone (CAZ).
Electric vans
If you cover less than 100 miles per day and have easy access to a charging point at home then an electric van could be ideal. It may also save money, with fuel costs starting from 5p-per-mile.
Servicing is also cheaper due to the fact the van doesn't use a clutch, gearbox or combustion engine.
Mercedes Electric Vans
Mercedes has 2 electric van models – the eVito and the eSprinter. Let's look at how they compare.
The eVito
The eVito is a medium-sized van with an approximate mileage range of 160 miles. A charge of 35 mins will get you to 80% battery charge and the battery is guaranteed for 8 years or 160,000km. The eVito can carry a payload between 749 – 807kg
The eSprinter
The bigger brother, the eSprinter, has an 82 – 95 mile range and can reach 80% charge between 30-120 minutes, the sprinter has a slightly reduced payload of 731kg.
By using an electric van Mercedes claim that you could reduce your fuel and maintenance costs by up to £2,775 a year.
Fiat electric vans
As we've already seen the Ducato is a popular choice in both the petrol and Diesel category, so you'll be pleased to hear that there is also an electric model – the E-Ducato.
The E-Ducato
The E-Ducato's biggest selling point is that it can travel up to 175 miles on a single charge charge. It can also carry a maximum payload of an impressive 1,885kg!
The E-Ducato panel van comes in a choice of three lengths and three heights, with a choice between 2 battery sizes. All models are powered by an identical 90kW electric motor which gets you 122hp.
In terms of charging time and mileage, a 30-minute charge will give you 60 miles on the road.
An interesting bonus with this vehicle is that ​​thanks to the special rules for alternative fuel vehicles, you would be able to drive the 1,885kg payload with your standard UK car licence under certain conditions. A comparable diesel van would require a Category C1 licence.
On the fence about buying a new electric van?
If you're intrigued by electric but you don't want to commit to buying a brand new electric van just yet, then have you thought about leasing an electric van?
Here's everything you need to know about leasing an electric van for work.
The benefits of electric commercial vehicles
There are many benefits of electric commercial vehicles, compared to petrol or diesel.
Cost savings
There's a range of cost-savings when choosing an electric work van.
These savings include:
Avoiding the high cost of fuel (which can be significant when scaled over your entire fleet).
Enjoying cheaper servicing costs.
Paying less tax.
Reducing road tariffs, such as congestion and Ultra Low Emission Zone (ULEZ) charges.
The overarching benefit of choosing an electric commercial van is its low environmental impact, compared with petrol or diesel.
Be seen as an environmentally friendly business
Homeowners (your customers) are making more eco-conscious decisions now more than ever.
Choosing an electric vehicle makes a clear statement that your business cares about the same things as your customers and potential customers.
46% of customers say the environmental impact of any work they conduct is one of the key things they consider before going ahead.*
An electric van will make your customers see you as a great option for their project. Even better, it may give you a competitive advantage to sing about over other tradespeople.
Government grants for electric vans
There are also cost-savings to be made via Government grants for electric vans. The grant will pay for 35% of the purchase price for small and large vans. This is capped at £2,500 and £5,000 respectively and has a limit of 1,000 plug-in van and truck grants per business per year. The limit resets annually.
Electric van cons
Electric vans are expensive to buy new and designed prominently for tradespeople who work in towns and cities. This means electric vans are simply not viable for builders who travel large distances daily.
The advertised electric range also tends to be shortened by payload and weather conditions, and on-street charge stations are usually in high demand.
As well as reduced fuel and maintenance costs, you will also make a saving on levies or charges such as London's congestion charge.
Hybrid vans
If you don't want to go fully electric you could opt for a Hybrid van. There isn't currently a huge amount of choice on the market as manufacturers have typically gone straight to all-electric vans.
When it comes to buying a hybrid vehicle there are 3 types – Conventional (self-charging hybrids), plug-in hybrid (PHEV's) and mild hybrid (MHEV's). If you're looking for a hybrid van then your best option is to look for a plug-in hybrid as there are no self charging hybrid vans on the market in the UK.
There are a couple of mild hybrid options but as mild-hybrid technology doesn't allow you to drive solely on electric power it would not be the most advantageous choice.
In the event that any future zero-emissions zones could ban any vehicles that can't drive solely on electrical power, investing in a mild hybrid van now could be a costly choice.
The Ford Transit Custom PHEV is powered by an electric motor with a small petrol engine. This means you can drive for short periods with zero emissions when the road conditions allow. With a full battery and a full tank of petrol you can travel for 300 miles.
The petrol engine is small at just 1.0-litre. This engine is used as a generator to charge the 13.6kWh battery pack and 126hp electric motor, which are what drive the van. Expensive compared to its diesel counterpart, it is best for inner-city driving and not long motorway journeys, but it is exempt from ULEZ and congestion charge.
With a plug-in hybrid you will also have to install a charging station where your van lives overnight which will also come at an additional cost.
Price from £45,000
How to choose the right van type for you and your business
When deciding which fuel type of van to choose your decision will of course be based on the initial upfront cost. But when electric and hybrid vehicles are added to the mix other factors come into play that will affect the 'lifetime' cost of your vehicle.
Consider your monthly mileage, whether you typically carry heavy or bulky loads, or whether your job requires you to nip around to jobs in a city or are you regularly travelling up and down the motorway or navigating B roads?