As technology continues to advance, more businesses than ever before are embracing new and exciting ways to showcase their work to new, existing and potential customers.
One of the best ways to do this is with video. Whether you share videos on your website or upload them on your social media platforms, videos are a great way to engage with your target audience and inspire action. After all, it's the closest thing to being able to show off your work in reality. What's more, most of us carry around a smartphone capable of recording good-quality footage all the time.
The current situation may mean many of us have more time on our hands to think about aspects of business that we often overlook, such as marketing. We've already looked at the benefits of using photography to showcase your work, so now we're turning our attention to video.
Firstly let's show you some examples of our Members showcasing their best work by using video. This is such a  great way to give a taste of what you could do for new customers and we know these videos are appreciated by the many likes and shares they have received. Many of our Members also load videos up to their Checkatrade profiles to visually demonstrate the quality of their services.
Here, Ben Saunders from Flawless Cleaning shows how his team can achieve an amazing deep carpet clean.
For something inspiring, how about a "real-time" drawing of your home being designed. This winning approach is the brainchild of Alexandre Miguel of Alex D Architects Ltd,
Why should you use video to showcase your work?
As a way to give your target audience a first-hand view of the standard of your work, video is hard to beat. Video is one of the most exciting, engaging and effecting communication tools. Plus, it's easy to share content across a number of different platforms.
Accessible to all, video also has the potential to give businesses a huge return on investment, encouraging sales, driving traffic and optimising exposure.
Creating video content
Whether you create a video yourself using your phone or tablet, or you call in the professionals to help you create a film, there are lots of different types of videos that will allow you to create effective marketing content.
Before you get to work shooting your video, it's important to think about why you're creating it, the messages you want to get out there, and where you plan to use it.
Once you've decided what type of video you want to make, you'll need to decide whether you need a script, equipment to help you shoot and a location.
What will you need?
One of the main advantages of using video marketing is that anyone can do it! All you'll need to create a high impact, professional-looking film is a smartphone, tablet or a digital camera. Oh, and a little imagination.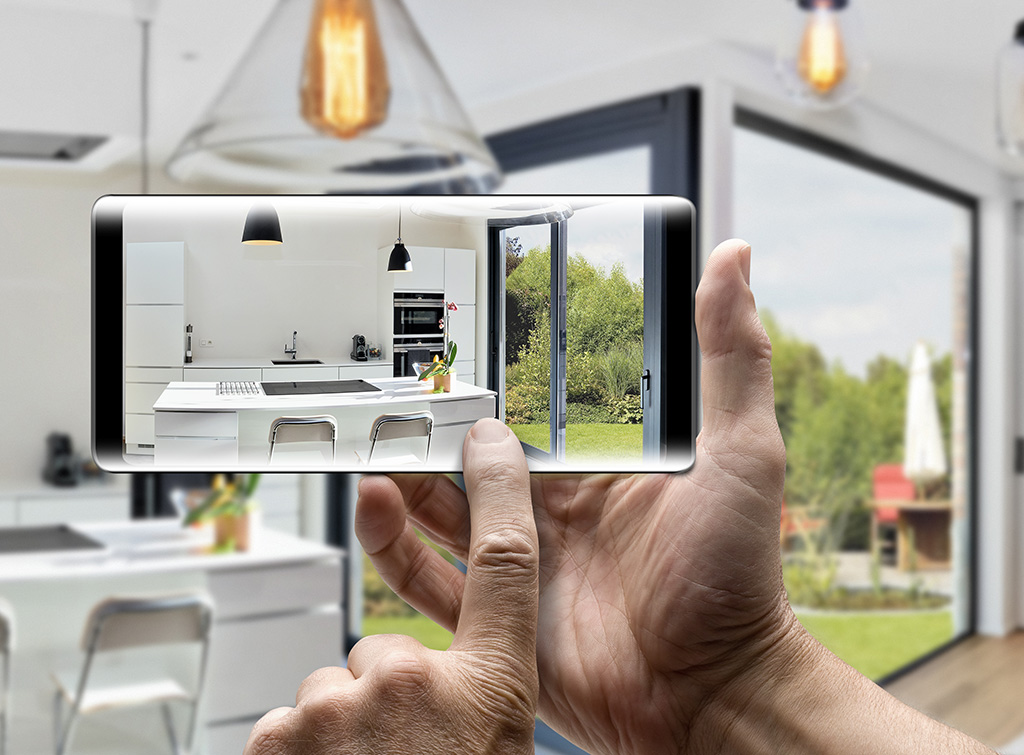 There is plenty of helpful step by step videos available online that will talk you through the process. These can help you with product placement, lighting and the best ways to capture your work.
Skilled tradespeople get your business started
Join Checkatrade today
Things to consider when filming
To achieve the very best results, it's important that you consider the following when filming.
Lighting – when making your video, good lighting is paramount. Try to shoot in a brightly lit space, avoiding unnecessary shadows and grainy areas.
Keep it steady – the last thing you want is a shaky video, right? This not only looks unprofessional but can also cause the finished product to be blurry and distorted. Camera cages, tripods and stabilisers are great for helping to keep your camera or device steady whilst filming.
Audio quality – good audio quality is crucial, especially if you are talking or integrating music into your video. If you are using a script, filming indoors away from any background noise is always advised.
Editing and publishing
You can use free editing apps to cut and splice together your footage once you've captured it – iMovie for iOS and FilmoraGo for Android are both free to download.
Simple to use and offering many different video effects, it's now easier than ever before to create a high-quality finished video to wow your customers. Happy filming!