Trade credit is an essential element of a business. It allows businesses to commission the items or services needed to carry out a job with the agreement of the payment at a later date. A trade account represents one of the most valuable lines of credit to any business. Once a trade account has been opened a tradesperson has immediate access to trade credit.
With trade credit, tradespeople have the opportunity to fulfil their customers' needs, without being out of pocket. This is crucial for a new tradesman or small business, as trade credit helps remove the pressure of cash flow.
The benefits
As no cash is required, trade credit can help you out of the quieter periods in the year. If you know a lot of work is about to come in, you can use this credit to stock up to provide your best service to your customers. Similarly, if your customer wants to pay for the finer things, you can use this credit system to deliver the job before you may necessarily be able to afford it!
This process is an excellent way of maintaining and improving cash flow, as well as continuing to deliver high levels of service to your customers.
Account terms
Terms will include the length of time the buyer has until payment must be made and if any discount has been included. Usually, suppliers will give you around 10, 30, 60 or 90 days to pay after purchase.
Most commonly your invoice will state Net 10 or Net 30, for example. These terms state payment must be made within either 10 or 30 days, respectively. Some sellers may offer discounts – for example, 1/10, Net 30 on your invoice would mean you would receive a 1% discount if you paid within the first ten days. However, full payment is due within 30 days.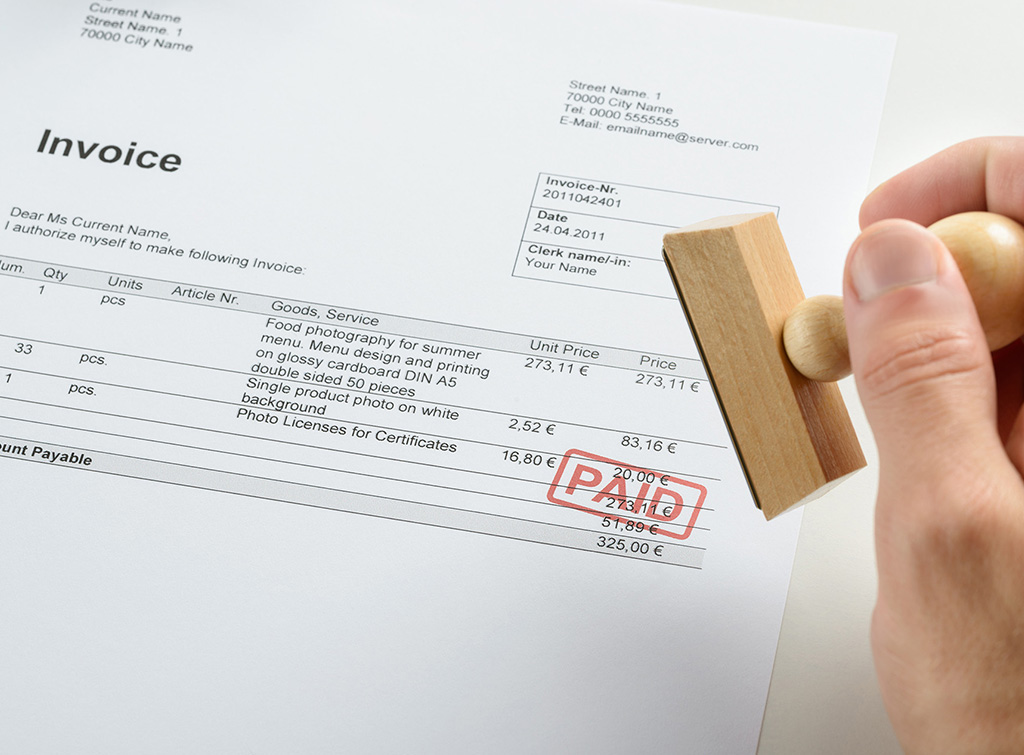 Discounts are common between parties if the buyer is known to be reliable.
These terms can vary by industry, supplier and often on the relationship between the two parties, e.g. a longstanding, successful relationship may give you more flexible terms in comparison to a new trader.
Negotiating your first trade credit
New to this? No problem! It can be challenging to get trade credit when you're first starting your business. Suppliers are less likely to offer you credit at this stage, but there are ways of getting past this by building that rapport and trust with suppliers.
When going into your first negotiation for trade credit, make sure you are armed with a fully detailed and prepared financial plan. This needs to prove to the suppliers that your business is in good health and can make payments as necessary. Proving this to the supplier may be enough to set up your first trade credit agreement, but if not, we have some recommendations…
Top credit application tips
1. Kick-off your new trade account with cash
One of the most common ways of building this history of reliability is to pay with cash or credit card, in the beginning, to prove that you can pay on time.
2. Go basic and build-up
Checkatrade tradesman Kevin Robinson of Home Fixed suggested,
"If you've never had any trade credit, you need to find the most basic credit to apply for in order to build up your credit history, just as you would your own personal credit rating."
Get one good trade account up and running with positive feedback and ongoing negotiations become much easier as you can demonstrate a trustworthy profile.
3. Meet them face-to-face
The best tip for a tradesman is to go to the supplier in question and speak directly to whoever handles the credit. Introduce yourself and your financial plan, as mentioned above. Appeal to them and explain that to launch your services, you need to be building your trade credit history. Meeting face-to-face may appeal to the supplier and could contribute to their view of you as a trustworthy, responsible buyer.
The supplier may have special terms available to new businesses to help you gain a credit history.
4. Get your references together
Collecting a strong handful of trade references will set you up for a great application. These references need to prove that you are reliable and that you consistently make payments on time. Choose references from the suppliers you already deal within your industry, the ones you have a relationship with, rather than utility bills or similar documents that you would typically expect for a personal credit check.
Improving your trade credit
Kevin Robinson explained that the best way to maintain and improve this credit is to respect the relationships you have with your suppliers.
"The number one rule is to be sure you are paying accounts on time… literally on time, every time… or even early… It's the only way to improve. As the business grows and your financial requirements increase, your creditors should see that you are spending more and paying more. For example, there is an account I currently have credit with; I paid it off five days into the month. They refreshed the credit and increased the amount I could use."
Kevin Robinson speaks highly of how vital a relationship with these suppliers is:
"Build relationships with your suppliers, look after them as much as they look after you. But also, be sure to speak to them about your credit facility – it won't increase unless you ask."
---
Board Member Kevin Robinson:
A natural entrepreneur, Kevin Robinson is the Founder and Managing Director of Home Fixed, a family run limited company that specialises in home repairs & installations across multiple trades including electrical, plumbing, roofing, handyman services, bathroom installation & home improvements.
In addition to this role, Kevin also directs and runs Robinson's Roofing Limited, a specialist firm with over 25 years of flat roofing experience.
Having successfully grown and developed both businesses by over 15% in the last 12 months alone, Kevin boasts an excellent understanding of how to run and scale a successful trade business, with expert knowledge in establishing and implementing effective operational systems and through maximising platforms like Checkatrade.