Unlock new business after lockdown
There's no denying that the coronavirus (COVID-19) pandemic has had a profound impact on businesses across the world. Billions of people are in lockdown around the world. It's no surprise that production lines have come to a halt, businesses have been forced to shut their doors to the public for the first time in years,…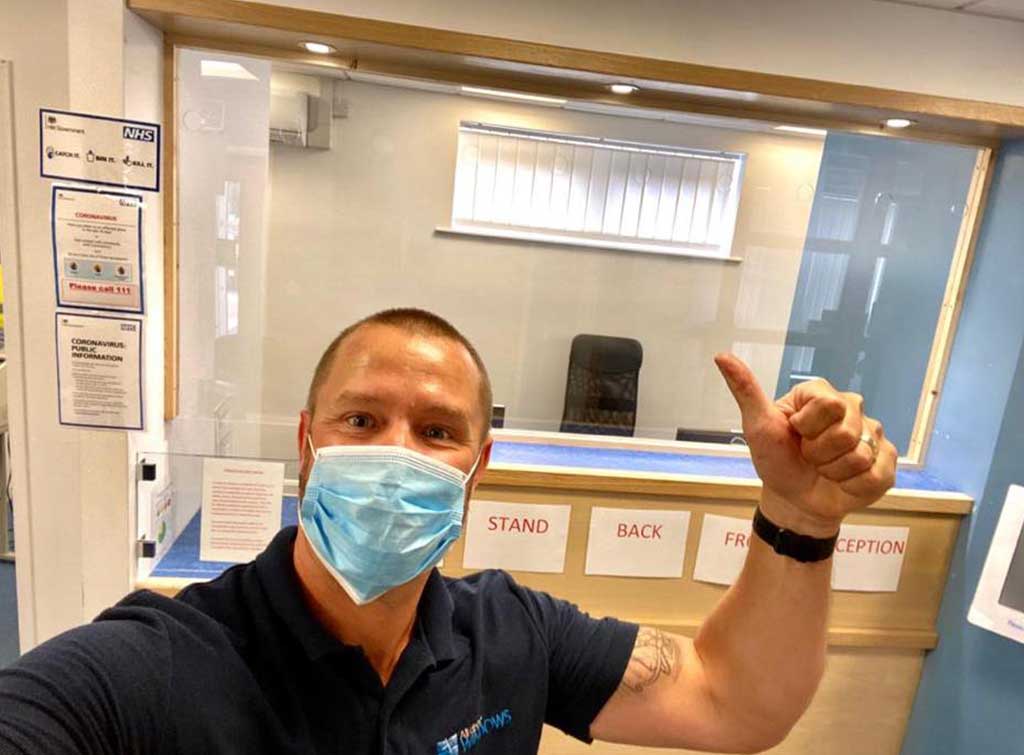 There's no denying that the coronavirus (COVID-19) pandemic has had a profound impact on businesses across the world.
Billions of people are in lockdown around the world. It's no surprise that production lines have come to a halt, businesses have been forced to shut their doors to the public for the first time in years, and companies have had to adapt to the "new normal" that we are all facing.
And, with challenging times ahead, tradespeople are having to think about how they can get back to work and operate in a way that abides by social distancing rules. It's unlikely that restrictions will be lifted totally anytime soon, so it's about adapting your business to work in the current environment.
As well as those dealing with emergency call outs, a number of tradespeople are finding ways to get back to work, by identifying new business opportunities and adapting to the challenges posed by the pandemic.
From offering video consultations and assessments, through to diversifying your range of services and changing your processes, there are ways you can continue to grow and thrive now and later.
We got the low down from All About Windows – a Checkatrade member from Hayling Island. They have adapted their business model in order to unlock new business now and after lockdown.
Skilled tradespeople get your business started
Join Checkatrade today
How All About Windows are providing protective perspex shields
All About Windows cover an area of Hampshire and West Sussex that includes Hayling Island, Havant, Emsworth, Chichester and Portsmouth. The company has been supplying, fitting, and repairing uPVC double glazed windows and doors for domestic and commercial clients for over 20 years.
Jason and Gemma Phillips, the husband and wife team behind All About Windows, pride themselves on being the best replacement window and door specialist on the south coast.
Now, they have branched out in order to create protective perspex screens. They have fitted these in GP surgeries, schools and other organisations, providing all-important shields for patients, staff and pupils. Not only has this change of approach helped them contribute to the efforts against COVID-19, it's also helped the business operate as close to normal as possible during lockdown.
Here's what Gemma had to say:
"The Covid-19 pandemic has had a huge impact on our business – we were in total lockdown for six weeks and weren't able to visit customers' properties, whether that was to provide a quote or to carry out work.

"Our work is usually focused on installing windows, doors and conservatories. But prior to the lockdown, someone working within the NHS had contacted us to see if we were able to produce internal windows to protect workers against abusive patients. When lockdown happened, we realised that the same concept could be used, not only within the NHS but in all sorts of different businesses, to protect staff, visitors and customers as businesses start to reopen.

"We already had the idea and we knew there would be demand, but the main challenge we faced was finding a supplier. Thankfully we've managed to overcome that hurdle and we are now already working with a number of dry cleaners in the area, as well as schools and the NHS. We've also had lots of enquires from other businesses, and we expect to see demand grow as word spreads and more companies look for ways to reopen safely.

"We're also really pleased that, as lockdown has started to ease, the normal side of our business has really started to pick back up again too! I think that a lot of people are using the money they're saving in other areas to make improvements to their homes – front doors seem to be particularly popular!

"For other businesses out there, I'd say think about what's needed in the market that maybe wasn't needed before – how can you use your skills to meet that need?"
As the UK's number one trade business platform, Checkatrade can help you unlock new business now and after lockdown. To find out more, please get in touch.