What homeowners want in October – Trade business insights
Want to know which jobs could be on homeowners' to-do lists in October? We dig into historical search data to reveal which trades and what projects could be in high demand during October.
Using our search data to benefit your business
Despite the many benefits of being self-employed, one aspect that can take some getting used to is the fluctuation in workload.
Sometimes it feels as though there just aren't enough hours in the day; other times you're hoping that contract comes in, and then you'll secure multiple jobs all at once.
In a bid to help forecast demand for tradespeople, we delve into our business insight data to look for trends from comparable months over previous years. This can help you to plan ahead and consider the marketing and resourcing your business might need.
Data from the #1 trade directory
Checkatrade is the UK's number one website for finding a tradesperson. In fact, 8 out of 10 people would choose a trade endorsed by Checkatrade compared to one that isn't*.
Homeowners who want a job done well, come to Checkatrade to search for a tradesperson, because Checkatrade is the most well-known sign of quality in the trade industry*.
Because of this, we receive huge volumes of search data, which we can use to help forecast what trades and which projects could be popular with homeowners for the month ahead.
Of course, this isn't an exact science, but it serves as a good indication of the trends we might see based on previous years.
Which trades could see an increase in demand in October?
When we looked at our demand data for September, it seemed to show that homeowners were, quite literally, getting their house in order, with electricians, chimney sweeps, and boiler repairs all seeing an increase in demand. But what can we expect for October?
Based on average search data from homeowners on the Checkatrade website between September and October in previous years, we predict there could be an increase for the following trades during October '22:
Plasterer – 68k monthly searches** (up 20%)
Carpenter – joinery – 22k monthly searches**
Chimney sweep – 13k monthly searches** (up 100%)
Cleaning services – dry cleaning – 1k monthly searches** (up 10%)
Note: these are average searches during the month of October over the past few years.
If your business provides any of these services, scroll down to find out how our flexible membership can help you to cash in on this predicted increase in demand.
What projects might homeowners look for in October?
If the data is anything to go by, we can expect plasterers, carpenters, chimney sweeps, and dry cleaners to see increased demand during October vs September. But what particular projects might homeowners be looking for at this time of year?
Chimney sweep – up 100%***
If burning smokeless fuel, the chimney should be swept at least once a year – more often if burning wood or coal. And homeowners are switched on to the fact that the best time to do this is just before the start of the heating season, hence the increase in demand during October.
If you're a chimney sweep, here's how to benefit from this predicted uplift in demand:
Not a Checkatrade member? Click here to start our checks to become an Approved member.
Already a Checkatrade member? Log in to your Checkatrade profile, make sure it's optimised for search, and that all your details are present and correct. Remember to upload reviews from happy customers.
Want more work during October? You'll benefit from our flexible membership option. Simply flex up and down from month to month depending on your needs.
Gardener (pruning) – up 59%***
With the turning of the season, homeowners are looking for gardeners, in particular, for pruning services.
One of the main reasons for pruning is to promote new growth. If you're a gardener looking to grow your business, why not give Checkatrade a go?
But first, you must pass our checks.
Hire services (cherry picker) – up 33%***
Cleaning gutters, pruning tall trees, or cleaning windows. There are a number of different reasons why homeowner searches for cherry pickers increased during October in previous years.
If this is your business, check your Checkatrade profile to make sure it is optimised for search. That is, helping to make sure your business appears high up in the results when homeowners search for your services.
How to make sure your profile appears high in Checkatrade search
A strong profile is also crucial in securing customer engagement. Here are our top tips for creating a powerful profile.
Made-to-measure blinds – up 21%***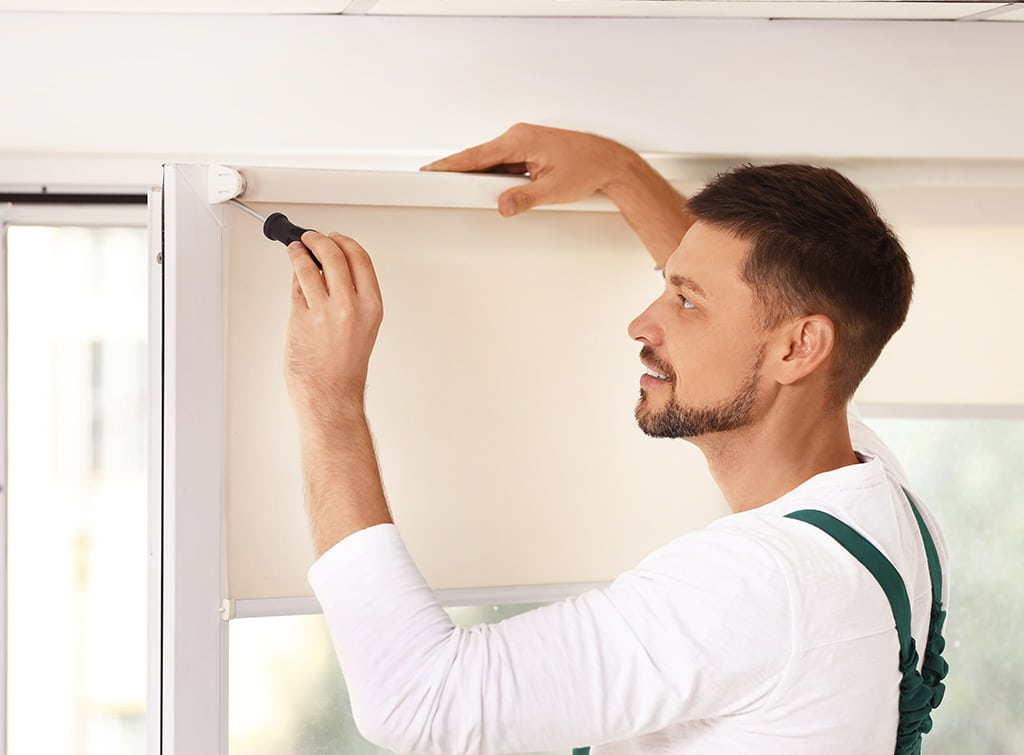 A 21% increase month-on-month for made-to-measure blinds is something to take note of if you're in this industry.
Perhaps homeowners are looking to reduce the glare of the low winter sun, or are thinking about the insulation benefits of proper window dressings with the cooler months ahead.
Whatever the reason, past data has shown there's likely to be an increased volume of homeowners looking for professionals who provide a made-to-measure blind service.
If this is you, now's the time to spruce up your Checkatrade profile with examples of recent work and reviews from satisfied customers.
Not yet a Checkatrade member? What are you waiting for? Click on the button below to start our checks and become an Approved member.
How to use our demand data to your competitive advantage
In summary, if you're already a Checkatrade member, here's what you need to do:
Remember, to receive more leads during this predicted busier spell, contact our membership advisors to flex up your membership. You can flex back down when you need to.
Not yet a Checkatrade member?
The demand data mentioned in this post is taken from our website. To be found by homeowners looking for your services, start our checks and join us!
Simply fill out the form below to begin the process. Once you've passed our checks, we'd be delighted to add your business to our leading trade directory.
*Claims are sourced from a survey conducted by Deep Blue Thinking on a nationally representative UK sample in November 2021.
**Average search data for trade categories on checkatrade.com in the month of October 2020 and 2021
***Increase in average searches in the month of October 2020 & 2021 vs September 2020 & 2021 on Google as estimated by SEO tools