What homeowners want in September – Trade business insights
As we head into autumn, we share our historical search data, giving you a heads up on which trades and what projects could be in high demand this September. Plus, we'll let you know how to use this information to your advantage!
Using our search data to benefit your business
Wouldn't it be great if you could predict homeowner behaviour, to know how in-demand your services might be each month?
Our historical search data can help you to do just that.
It can help you to forecast the demand you could see for your trades business in the coming month, helping you to plan ahead more effectively and consider the resourcing you may need.
It's not guaranteed, but it gives a good indication of what we're likely to see this year.
Data from the #1 trade directory
The Checkatrade website receives huge volumes of traffic each month. From homeowners searching for trusted tradespeople like you to help with projects around their home and garden.
We analyse this search data from previous years to help forecast what trades and which projects could be popular for the month ahead.
And once you have this information, you'll want to know how to use it to your advantage. This is where our flexible membership option comes in. Read on to learn more.
Which trades could see an uplift in homeowner demand in September
So who's going to be busy in September? And what projects might they be working on? Having crunched through the homeowner search data from previous years, here's what we could expect for September 2022.
Based on average search data from homeowners on the Checkatrade website between August and September in previous years, the following trades could be heading into a busier spell during September '22.
Boiler repairs/servicing – 47k monthly searches* (up 43%)
Carpenter – joinery – 22k monthly searches*
Plastering – 17k monthly searches*
Chimney sweep – 10k monthly searches* (up 84%)
Insulation – 2.2k monthly searches* (up 28%)
These are average searches throughout the month of September over the past couple of years.
If your business provides any of the services listed above, read on to find out how our flexible membership option can help you to cash in on this increased demand.
Popular projects for homeowners in September
We know what trades might be in high demand during September. But our search data allows us to dive deeper to understand if there are particular projects homeowners might look for at this time of year.
Chimney sweep – up 84%**
During the summer months, homeowner search was largely focused on outdoor projects. But as we lean into autumn, we're seeing a shift toward interior projects.
An 84% increase month-on-month for chimney sweep services is huge. If this is your trade, here's what you need to do to get a slice of the action:
Not yet a Checkatrade member? Click on the button below to start our checks to become an Approved member.
Already a Checkatrade member? Give your Checkatrade profile a once-over to make sure it's looking its best. Remember to add photos and reviews from recent jobs.
Want a greater volume of this homeowner search for your business? Use our flexible membership to flex up during this busy spell (or for however long you need).
Boiler repairs/servicing – up 43%**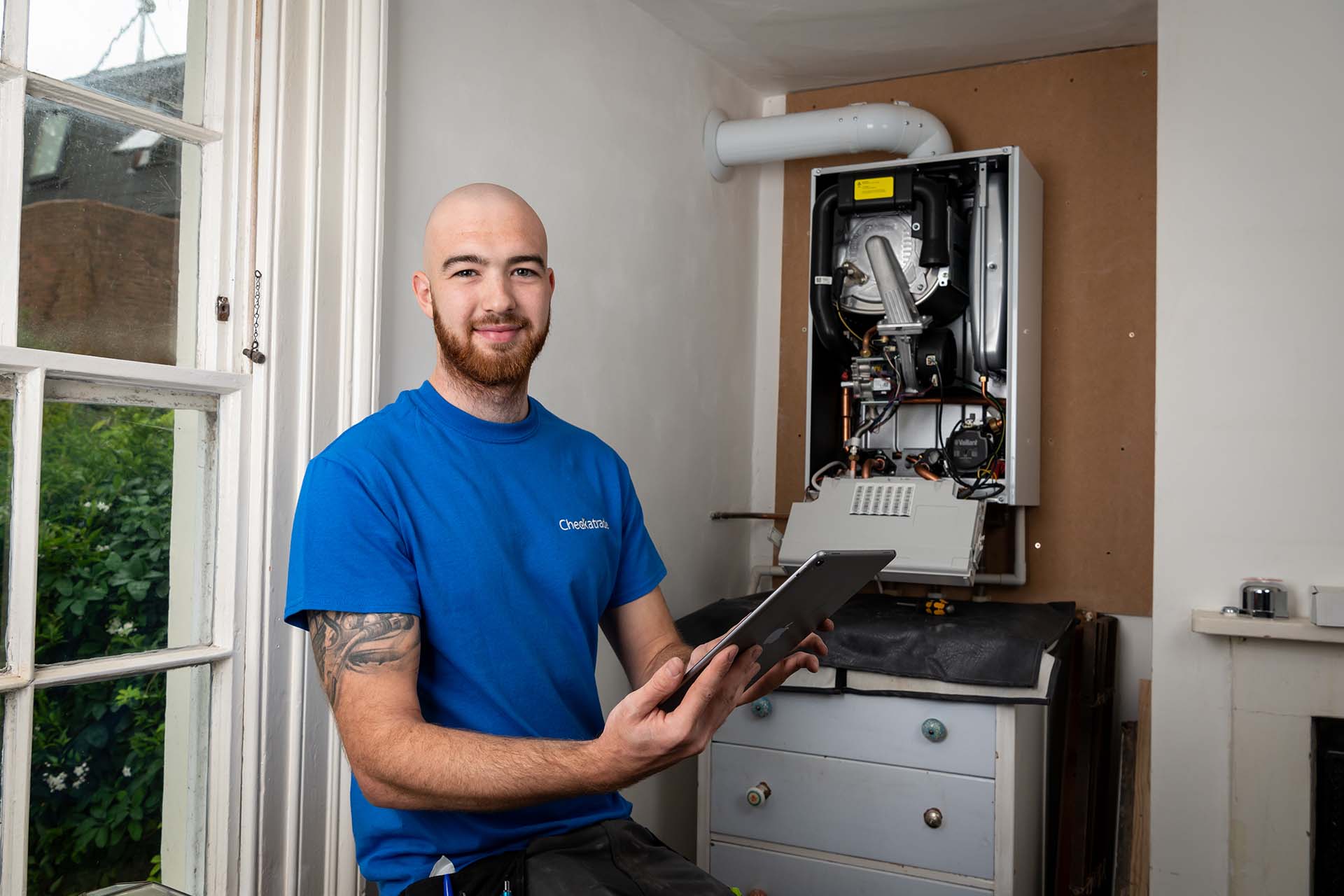 Homeowners know that a boiler service is essential to make sure the boiler runs safely and efficiently.
And super switched on homeowners know that the best time to do this is between July and early September so any problems can be fixed before the winter months.
If you're a Gas Safe engineer, tap into this increase in demand by flexing your Checkatrade membership up. Do a good job, and that annual boiler service is yours for keeps.
Alarms/security (fire extinguishers) – up 50%** and Electrician (electric stoves) – up 40%**
September sees a fresh intake of students across the country, which could explain the increased demand for annual fire extinguisher servicing, and for electricians to install and service electric stoves, often popular in uni accommodation.
If you're a Checkatrade member and you offer either of these services, make sure your profile page includes specific information about this.
For example, if you service electric stoves, be sure to reference 'electric stoves' on your profile page to help capture this search traffic. Reviews from satisfied customers will also help to give your profile a boost.
Not yet a member? Click on the button below, start our checks and become an Approved member.
Already a member and want more leads? Flex your membership up now to secure a bigger slice of the pie for your business. You can flex back down when you need to.
Insulation – up 28%**
Historically, the average increase in search volume (month-on-month) for insulation at this time of year is 28%.
But with fuel prices rocketing, we anticipate that even greater numbers of homeowners will be looking for ways to insulate their homes to reduce heat loss and lower their heating bills.
If you work in this field, use your Checkatrade profile to make sure your profile description clearly explains the service you offer.
Include photos to showcase your work, and reviews to social proof your business. Read our tips to help get more enquiries from your Checkatrade profile.
Interior designer – up 19%**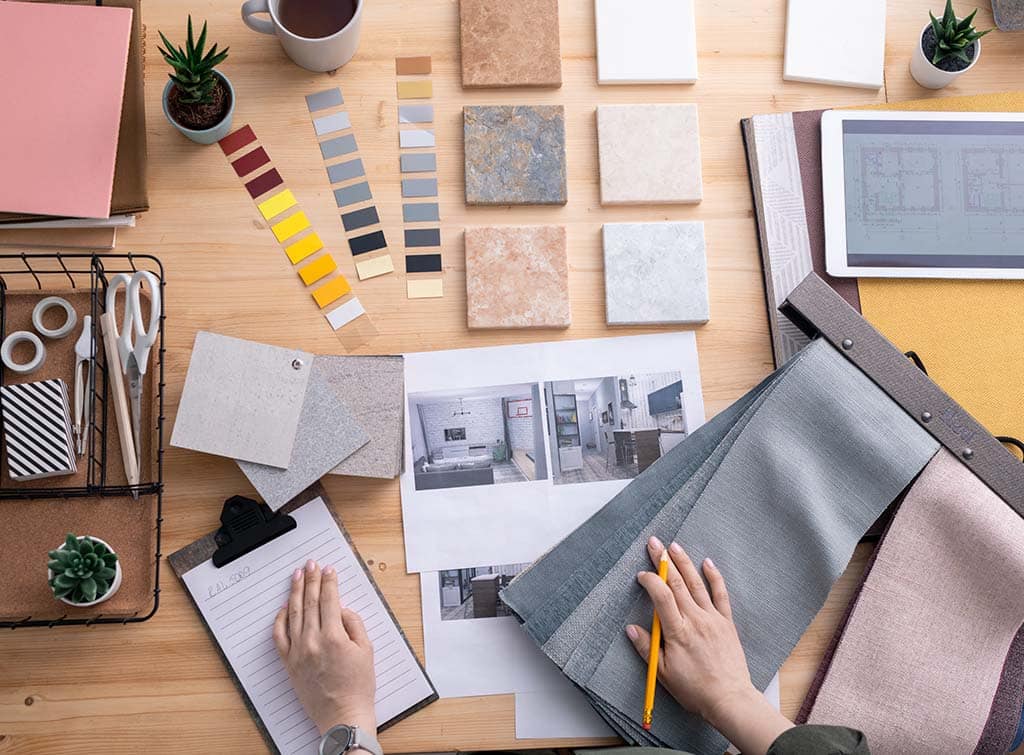 It's not just the practical jobs that homeowners are ticking off the list at this time of year either.
As the weather cools and we retreat indoors, homeowners are considering ways to inject some hygge into their interior space. With the help of an interior designer of course.
If you offer interior design services, make sure you have a listing on Checkatrade to capture the increased search volume. Click on the button below to begin our checks and become an Approved member.
Tips for using our search data to your advantage
The data has shown what trades and which projects could see an increase in demand in September, but how can your business make the most of this?
For Checkatrade members
Review your Checkatrade profile. This is your shop window, so make sure it's looking its best. Read over your profile description to make sure you've described your services accurately. Check for spelling mistakes and typos. Add photos of recent work, and remember the importance of customer reviews!
Use our flexible membership. Flexible membership allows you to flex up or down depending on what you need month-to-month. If you know homeowners are going to be looking for your skills, you can help to make sure your business gets sent more of these leads by flexing up. Simply flex back down again when you need to.
Tradespeople who are not yet members
In this post, we've talked a lot about the increase in demand for certain trades and projects. But remember, this demand data is from searches on the Checkatrade website. From homeowners looking for the services of trusted tradespeople like you.
If you're not yet a Checkatrade member, but want to be found by homeowners in need of your skills, join us!
Please fill out the form below, which will prompt us to put you through our checks. Pass our checks and you'll become an Approved member, with a profile on the #1 trade directory.
We only work with the very best tradespeople. We look forward to having you on board.
*Average search data for trade categories on checkatrade.com in the month of September 2020 and 2021
**Increase in average searches in the month of September 2020 & 2021 vs August 2020 & 2021 on Google as estimated by SEO tools