Arktek Group Ltd
Sunderland Enterprise Park, Sunderland, Tyne and Wear
5
+Approved member since 2016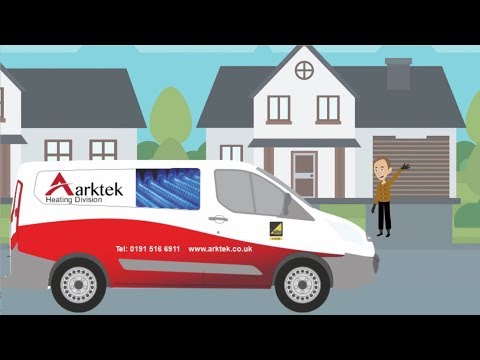 Services and skills
Gas Boiler Installation

Gas Boiler Servicing / Repair

Gas Central Heating Installation

Gas Cooker Installation

Gas Safety Checks - CP12

LPG Central Heating Installation

Smart Thermostats

Cavity Wall Insulation

Cavity Wall Insulation Removal

External Solid Wall Insulation

Roof Rafter Insulation

Sound Proofing

Artexing

Coving

Dry Lining

Flat Ceilings

Insulated Rendering

K Rend

Lath Plastering

Pebble Dashing / Rough Casting

Plaster Mouldings

Plastering

Polished Plastering

Rendering

Screeding

Skimming

Venetian Marble Plastering

Waterproof Plasterer

Domestic Work
Commercial Work
Free Estimates
Free Estimates (excl. Insurance)
Insurance Work Undertaken
Cards Accepted
Customer reviews
Overall ratingin last 12 months
6.53
Write a review
Workmanship

6.67 out of 10

Tidiness

5.80 out of 10

Reliability

7.33 out of 10

Courtesy

6.75 out of 10

Quote Accuracy

100 out of 100
Write a review
191 Total Reviews
The reviews below represent customers' views and not the views of Checkatrade
Boiler Replacement

I had my boiler replaced by Arktek. The service was great and I would recommend.

Location: SR2

Unsafe new Boiler installation

The new gas installation was UNSAFE - yet issued a gas safety certificate How do I know this- well several months after the work was done the boiler played up so I contacted the boiler company who came out and said this was a faulty installation and the boiler was switched off due to safety issues. I contacted the Arktek who came out and fixed it then issued a new gas safety but asking for the first one several times they did not reply or supply this- I am contacting Gas safe now about this.

Location: LS16

ECO 4 Grant

Had these cowboys come install ECO 4 measure in my home. The 2 lads working for then were great but then they bought bunch of cowboys in to finish the jobs off and here are the list of faults. Fan in kitchen is loose and electrical wiring not installed properly Plaster work done is awful by the team bought to finish the jobs i have a leak on the central heating system from when they repositioned my radiators..i have emailed them but wont respond have not done the full measures in the eco 4 grant properly and just want yo take photos to get funding from govermeny Are u going to fix arktek

Location: BD3

Internal insulation, boiler replacement under eco4 scheme

Absolutely abysmal!!, In over 30 years working in home improvement I have never seen such bad workmanship,every single thing that they did they got wrong, from putting in a simple trickle vent not a square corner any where, totally obliterated any period features nearly heart attack with the stress of getting getting home and seeing more damage to my home jobstill not finished 7months later basically they gained my house,the only saving grace is that I didn't have to pay for it,but then again it's going to cost thousands to put it all right , don't let them anywhere near your home

Location: NE28

Suspended Timber Floor Insulation

Good availability for the survey and survey cost of £25 was taken off final quote. Quick and professional job.

Location: NE3

Replacement central heating bolier

WOULD DEFINITELY NOT RECOMMEND. Replacement of my elderly parents CH system from gravity fed to combi boiler. Issues from survey through to installation. Issue in the master bedroom room and left my mother to wash the curtains and clean her dressing table. System not working not heating fully during the winter months. Arranged our own power flush to try to resolve. Still issues so got a second opinion. Not installed correctly. Now they blame the old original system, that we flushed as still no good. Communication appalling at best. 86yr old parents still having issues 12mths after installation

Location: NE23
Company profile
Owner

Brandon Smith

Member Since

2016

Public Liability Insurance

Self-Certified

Accreditations

Checked

Address

Checked

Identity

Checked

Checkatrade T&C's

Signed

VAT

Yes: 227 9163 91

Company type

Ltd Company
Company info
Out Services
Our staff and senior management have a wealth of experience in the energy and construction sectors and work closely with energy companies and major funding partners to deliver a quality service with particular emphasis on the customer journey. With the capability to deliver all measures from a single domestic install to a project-managed commercial scheme, Arktek currently provide a one-stop-shop for measures such as Room in Roof Insulation, Loft and Cavity Wall Insulation, Specialist Cavity Wall Insulation Extraction, External Wall Insulation, Replacement Gas, LPG and Gas Boilers and heating systems. We also provide a range of Landlord Services and certifications, including CP12 and Legionella Risk Assessments.
Our staff are on hand to provide gas boiler servicing and repairs and energy performance assessments (required if you intend to sell or rent your property).
Locations
From our Head Office, in Sunderland, Tyne & Wear, and depots located in Newcastle, North Yorkshire and Greater Manchester, we are ideally placed to serve the North of England and Central Scotland.
Arktek Heating Services
Arktek Group Limited is a North East based Gas Safe accredited installer and emergency repair company specialising in premium boiler installation and all aspects of maintenance and repair work, ranging from routine annual servicing to 24/7 emergency breakdowns.
As a fully accredited installer, Arktek offer a premium range of gas, LPG and oil boilers backed by extended guarantees of up to 10 years on a select range of models.
We have carefully selected a range of boiler brands and models that meet our Company's high standard of service delivery based upon, quality reliability, service support and length of warranty.
As part of our service for landlords, in addition to providing annual boiler and gas safety checks, Arktek complete Legionella Risk Assessment, which are registered with Stroma.
Loft & Cavity Wall Insulation
Heat rises through a property, and if the loft, attic or flat roof is not insulated the owner could be losing a quarter of their heat through the roof. This equates to around 25% of the money you spend on the cost of heating being wasted. If a property has cavity walls and they are not insulated, the owner will be losing around 35% of the home's heat through the walls.
Being more energy efficient also means that a person's carbon footprint can be reduced, which will help fight climate change.
Arktek is an Approved Installer of the industry leading ThermaBead cavity wall insulation system. ThermaBead are the industry leaders in providing installers with high performance, blown bead insulation systems the key advantages for which are: –
20% more efficient than conventional rock and glass wool
30% less drill holes required compared with other insulation systems
Up to 30% reduction on fuel bills
Allows airflow and moisture dispersal around the cavity whilst providing full insulation
No dampness issues or cold spots associated with other insulation methods
Consistent density with constant thermal protection throughout the installed area
KIWA approved system with a 25-year insurance backed guarantee from GDGC.
Room In Roof Insulation
Arktek Group Limited specialise in insulating attic and other room-in-roof conversions to make them comfortable and habitable all year round.
Arktek's system makes use of the overboarding method to install the insulation, which is much less disruptive and more efficient, whilst maintaining the essential air flow to the timbers. A typical install can be completed in as little as 2 -3 days. Where the property does not already have access hatches, where required, Arktek install lockable, fire rated panels at no extra cost leaving the customer with a convenient, secure storage space as an added benefit.
Following the installation of the system, the wall is then finished with a 5mm plaster skim and left ready to be painted or decorated.
For further information please visit our website: www.arktek.co.uk or for more information on Heating www.arktekheating.co.uk
Accreditations and awards
Registered Competent Person Electrical