Charter Gas Ltd
Mr Sonny Sandhu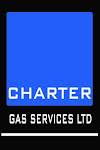 5+
Approved member since 2013
Skills & expertise
Emergency Central Heating Repair
Gas Boiler Installation
Gas Boiler Servicing / Repair
Gas Central Heating Installation
Gas Central Heating Servicing / Repair
Gas Cooker Installation
Gas Safety Checks - CP12
LPG Central Heating Installation
LPG Central Heating Servicing / Repair
Smart Thermostats
Skills & expertise
Emergency Central Heating Repair
Gas Boiler Installation
Gas Boiler Servicing / Repair
Gas Central Heating Installation
Gas Central Heating Servicing / Repair
Gas Cooker Installation
Gas Safety Checks - CP12
LPG Central Heating Installation
LPG Central Heating Servicing / Repair
Smart Thermostats
Company info
Welcome to Charter Gas's Checkatrade page and thank you for taking the time to look into our details.  Charter Gas has worked in West London for the last 12 years and has a wealth of experience in all aspects of the trade,offering quality advice and specializing in the following areas:
·         Installation of Boilers
·         Boiler breakdown s and repairs
·         General Plumbing
·         Plumbing repairs
·         Under floor heating 
We pride ourselves in offering a prompt, efficient service and we have established a good customer base from providing an honest and reliable service. We are also pleased to offer free estimates, offer a no call out fee policy & fully guarantee all of our work.
Our biggest achievement as a company so far is that we have been lucky enough to work in Kensington Palace Gardens, something that we are very proud to have done.
We joined Checkatrade to be able to give our customers past, present and future an informed choice from our recommendations. Please feel free to contact us to discuss your individual needs and requirements, we are always happy to help.
Reviews Summary
Average score based on 11 reviews in the last 12 months
The reviews below represent customers' views and not the views of Checkatrade
Quote Accuracy
(10 Reviews)
Customer Reviews
Boiler repair
Prompt, professional and helpful service, very efficient overall
Reviewed in:
November 2022
Replace PCU on boiler, replace CH pump, replace heating controller
Professional workmanship (knowledge, efficiency, time-keeping, cleanliness) but cavalier invoicing (incomplete and anomalous)
New boiler installation
Sunny from Charter Gas ordered and installed a new boiler in our flat. Im very happy with the service and totally recommend them. He was reliable, professional, very responsive, tidy, honest and super punctual. Great job and work ethics.
Installing a Hive system
Fantastic service as always. Sonny is knowledgeable, reliable and skilled. We have used Sonny for many years on all aspects of our central heating and would highly recommend
Boiler Replacement
I needed my boiler replaced after 19 years. It wasn't very straight forward at all as it was located in a tight spot and vented thru a second floor pitched roof with no easy access. Sonny sorted it out no problem, reconfiguring all the pipe work to suit the new boiler and even replaced 3 shut off valves that were leaking as well as soldering a leaking joint and didn't even charge me! I can't recommend him enough.
Repaired boiler
Amazing job. Courteous, thorough and efficient. Took the time to explain the issue in simple terms, so that we understood what was going on. Resolved the problem swiftly and even mended something else along the way. Felt very comfortable with and confident in Sonny. Highly recommend.
Reviewed in:
February 2022
Locations
Works in
London, Hammersmith, Fulham, Chiswick
Vetting Status
Public Liability Insurance: Expired
Approved member since 2013
Public Liability Insurance
Accreditations and Memberships