DC Fencing and Landscaping Services
Mr Danny Colwell
Fontwell, Arundel, West Sussex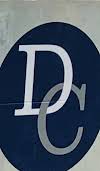 Skills & expertise
Close Board Fencing
Fencing Contractor
Fencing Repair / Replacement
Fencing / Gates Supplier
Garden Fencing
Metal Gates
Panel Fencing
Picket Fencing
Trellis
Wooden Gates

Driveways / Patios / Paths

Garden Logs Supplied / Delivered

Artificial Grass
Aviaries
Brickwork in the Garden
Composite Decking
Decking
Garden Design
Garden Rooms / Annexes
Garden Structures
Golf / Bowls Greens
Greenhouse Installation
Greenhouse Supplier
Grounds Maintenance
Hard Landscaping
Irrigation Systems
Landscape Contractor
Play Areas
Pond Construction
Sensory Gardens
Shed Bases
Sheds
Sleepers
Soft Landscaping
Summer House Design / Construction
Tree Planting
Turfing
Water Features
Water Gardens
Skills & expertise
Close Board Fencing
Fencing Contractor
Fencing Repair / Replacement
Fencing / Gates Supplier
Garden Fencing
Metal Gates
Panel Fencing
Picket Fencing
Trellis
Wooden Gates

Driveways / Patios / Paths

Garden Logs Supplied / Delivered

Artificial Grass
Aviaries
Brickwork in the Garden
Composite Decking
Decking
Garden Design
Garden Rooms / Annexes
Garden Structures
Golf / Bowls Greens
Greenhouse Installation
Greenhouse Supplier
Grounds Maintenance
Hard Landscaping
Irrigation Systems
Landscape Contractor
Play Areas
Pond Construction
Sensory Gardens
Shed Bases
Sheds
Sleepers
Soft Landscaping
Summer House Design / Construction
Tree Planting
Turfing
Water Features
Water Gardens
Company info
Hello and Welcome to DC Fencing and Landscape Services Checkatrade page my name is Danny Cowell and have many years experience in the landscaping and fencing trade!
NO job is too little or too big for our experienced team.
We provide high quality landscape services at competitive prices to ensure that all our customers can access our help.
As a professional landscaping and fencing company in West Sussex, we can transform your residential property's outside to your dream space. Our specialist team have worked on multiple residential landscaping projects over the years, to produce outstanding results that have exceeded our clients' expectations.
The amazing specific services we offer are;
Soft Landscaping
Hard Landscaping
Fence Repair/Replacement
Gates
Supply season hardened Logs (please call for further information)
And of course ally types of fences, gates and landscaping.
Please give us a call if you would like any further information - you can also check out my Facebook page https://www.facebook.com/DC-fencing-and-landscaping-services-1193298417497404/
We look forward to hearing from you!
Contact details
Reviews Summary
Average score based on 5 reviews in the last 12 months
The reviews below represent customers' views and not the views of Checkatrade
Quote Accuracy
(5 Reviews)
Customer Reviews
Replacing Post and Rail Fencing
Contacted this company from a checkatrade list. The work was carried out promptly and professionally. Very pleased with the result and would not hesitate in contacting Dan for any future work.
Replace fence panels and posts damaged in storm
Thanks Dan and team. Really pleased with the work. Highly recommend, completed work to high standard, very tidy. Friendly and reliable.
Trimming back two large trees
Fantastic job, thank-you. Excellent.
Reviewed in:
February 2022
Extending patio and pathway at rear garden, laying cobbles for driveway, installing fence and gate
Excellent workmanship, variety of materials offered with pricing options for the job, polite and friendly staff, work carried out to quote. We would highly recommend DC Fencing and Landscaping.
Reviewed in:
November 2021
Remove a large hedge and to supply and fit a new fence
I contacted Dan as we had a large hedge and some box shrubs to be removed as well as needing a new fence installed in its place. Dan came out the same day to provide a quote and I was happy with the price so booked the work in with him and so pleased I did as Dan and his team have done a fantastic job in our garden, couldn't be happier !. I found Dan and his team very easy to work with, and they left the work area nice and tidy, I will certainly be contacting Dan in future for any similar works and would recommend them to anyone.
Reviewed in:
September 2021
Fit new bolt on gate
Many congratulations on excellent job done.
Services
Insurance Work Undertaken
Locations
Works in
', Chichester, Pulborough, Arundel, West Sussex,
Approved member since 2019