I K Garden Services And I K Gutter Vacuuming
Mr Iain Kinnell
Crawley Down, Crawley, West Sussex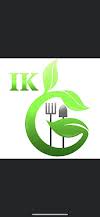 Skills & expertise
BBQ Cleaning
Brick & Stone Cleaning
Commercial Cleaning
Conservatory Cleaning
Decking Cleaning
Driveway Cleaning / Patio Cleaning
Gutter Cleaning & Clearance
Hard Floor Cleaning
Jet / Pressure Washing
Roof Cleaning
Soft Washing
Solar Panel Cleaning
UPVC Cleaning

Emergency Garden Service
Garden Clearance
Garden Maintenance
Hedge Trimming / Removal
Mulching
Pond Maintenance / Cleaning
Pruning
Scarification
Weed Control

Artificial Grass
Brickwork in the Garden
Composite Decking
Decking
Garden Structures
Greenhouse Installation
Greenhouse Supplier
Grounds Maintenance
Hard Landscaping
Irrigation Systems
Landscape Contractor
Play Areas
Pond Construction
Shed Bases
Sheds
Sleepers
Soft Landscaping
Tree Planting
Turfing
Water Features
Water Gardens
Skills & expertise
BBQ Cleaning
Brick & Stone Cleaning
Commercial Cleaning
Conservatory Cleaning
Decking Cleaning
Driveway Cleaning / Patio Cleaning
Gutter Cleaning & Clearance
Hard Floor Cleaning
Jet / Pressure Washing
Roof Cleaning
Soft Washing
Solar Panel Cleaning
UPVC Cleaning

Emergency Garden Service
Garden Clearance
Garden Maintenance
Hedge Trimming / Removal
Mulching
Pond Maintenance / Cleaning
Pruning
Scarification
Weed Control

Artificial Grass
Brickwork in the Garden
Composite Decking
Decking
Garden Structures
Greenhouse Installation
Greenhouse Supplier
Grounds Maintenance
Hard Landscaping
Irrigation Systems
Landscape Contractor
Play Areas
Pond Construction
Shed Bases
Sheds
Sleepers
Soft Landscaping
Tree Planting
Turfing
Water Features
Water Gardens
Company info
https://www.facebook.com/ikgardenservices/
I K GARDEN SERVICES.
We provide a full gardening service from one off jobs to regular maintenance. Grass cutting, Hedge cutting, Weeding, Clearance to full garden construction paving, fencing, turfing. Also professional pressure washing service providing you with clean non slippery surfaces. Domestic and commercial.
I K GUTTER VACUUMING
In addition we offer a professional gutter cleaning service using a high powered gutter vacuum. This enables us to get to hard to reach areas such as over extensions, conservatories or narrow walkways. The gutter vacuum can reach up to 40 foot so can clean 3 storey buildings. Gutter cleaning is a forgotten essential as prevention is cheaper than the cure, allow rain water to flow freely. Moves leaves, moss, twigs, and all debris.
Domestic gutter cleaning
Commercial gutter cleaning
Call for a free no obligation quote
Contact details
Customer Reviews
Locations
Works in
Surrey, Kent, East Sussex, West Sussex.