I K Garden Services And I K Gutter Vacuuming
Mr Iain Kinnell
Crawley Down, Crawley, West Sussex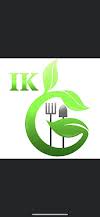 5+
Approved member since 2015
Skills & expertise
BBQ Cleaning
Brick & Stone Cleaning
Commercial Cleaning
Conservatory Cleaning
Decking Cleaning
Driveway Cleaning / Patio Cleaning
Gutter Cleaning & Clearance
Hard Floor Cleaning
Jet / Pressure Washing
Roof Cleaning
Soft Washing
Solar Panel Cleaning
UPVC Cleaning

Emergency Garden Service
Garden Clearance
Garden Maintenance
Hedge Trimming / Removal
Mulching
Pond Maintenance / Cleaning
Pruning
Scarification
Weed Control

Artificial Grass
Brickwork in the Garden
Composite Decking
Decking
Garden Structures
Greenhouse Installation
Greenhouse Supplier
Grounds Maintenance
Hard Landscaping
Irrigation Systems
Landscape Contractor
Play Areas
Pond Construction
Shed Bases
Sheds
Sleepers
Soft Landscaping
Tree Planting
Turfing
Water Features
Water Gardens
Skills & expertise
BBQ Cleaning
Brick & Stone Cleaning
Commercial Cleaning
Conservatory Cleaning
Decking Cleaning
Driveway Cleaning / Patio Cleaning
Gutter Cleaning & Clearance
Hard Floor Cleaning
Jet / Pressure Washing
Roof Cleaning
Soft Washing
Solar Panel Cleaning
UPVC Cleaning

Emergency Garden Service
Garden Clearance
Garden Maintenance
Hedge Trimming / Removal
Mulching
Pond Maintenance / Cleaning
Pruning
Scarification
Weed Control

Artificial Grass
Brickwork in the Garden
Composite Decking
Decking
Garden Structures
Greenhouse Installation
Greenhouse Supplier
Grounds Maintenance
Hard Landscaping
Irrigation Systems
Landscape Contractor
Play Areas
Pond Construction
Shed Bases
Sheds
Sleepers
Soft Landscaping
Tree Planting
Turfing
Water Features
Water Gardens
Company info
https://www.facebook.com/ikgardenservices/
I K GARDEN SERVICES.
We provide a full gardening service from one off jobs to regular maintenance. Grass cutting, Hedge cutting, Weeding, Clearance to full garden construction paving, fencing, turfing. Also professional pressure washing service providing you with clean non slippery surfaces. Domestic and commercial.
I K GUTTER VACUUMING
In addition we offer a professional gutter cleaning service using a high powered gutter vacuum. This enables us to get to hard to reach areas such as over extensions, conservatories or narrow walkways. The gutter vacuum can reach up to 40 foot so can clean 3 storey buildings. Gutter cleaning is a forgotten essential as prevention is cheaper than the cure, allow rain water to flow freely. Moves leaves, moss, twigs, and all debris.
Domestic gutter cleaning
Commercial gutter cleaning
Call for a free no obligation quote
Contact details
Reviews Summary
Average score based on 14 reviews in the last 12 months
The reviews below represent customers' views and not the views of Checkatrade
Quote Accuracy
(13 Reviews)
Customer Reviews
Cut the hedges
I couldn't recommend Iain highly enough. Great work at a great price and nothing was too much trouble. Will definitely be using Iain again.
Gutters cleared, and, Gutters and soffitts cleaned.
Cleaned and cleared in 1st class style, very easy to talk to. Went above and beyond expectations, by not only cleaning what I ask for, but garage door , windows, the lot! Fantastic .Will be useing them again. C.Moore Burgess Hill.
Driveway cleaning
We had our driveway cleaned, de-weeded and re-sanded by Adam of IK Garden Services and IK Gutter Vacuuming today. Adam did a fantastic job bringing up the driveway like new. Everything was cleared away, garage door and windows cleaned after spray. An amazing job done. Well done Adam! Infact my neighbour was so impressed with the job Adam was doing he wants his drive and patio done too!
Large shrub removed and general.Cit back and tidy up of bushes
Very pleased with the service provided Polite and friendly, worked quickly and tidied up superbly. All round good job.
Garden maintenance (both front and back) and jet-washing the patio
Iain has been looking after our garden for many years now. He is always punctual and together with Adam, worked tirelessly throughout the day. The front and back gardens, as well as the patio, looked immaculate after they had finished. We would not hesitate to recommend Iain and his team.
Jungle garden clearance, gutter clearance and pressure washing paving.
IK Garden Services, have recently completed a full jungle rubbish clearance of my garden, including removal of a greenhouse, trimming of hedges, gutter cleaning and pressure washing paving. The outside of my property is now transformed. The quote for the work was very reasonable, and Iain and Adam have been a pleasure to deal with. They arrived bang on time, to carry out the work, and have been courteous, hard working and very helpful.
Locations
Works in
Surrey, Kent, East Sussex, West Sussex.
Approved member since 2015