JDS Landscapes
Mr Yuleffe (Douglas) Smith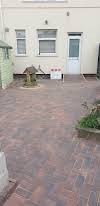 Skills & expertise
Driveways / Patios / Paths

Block Paving
Bonded Aggregate Surfacing
Concrete Driveways
Driveway Cleaning / Sealing
Driveway Repair
Driveway / Patio Design
Emergency Driveways / Patios / Paths Service
Gravel / Shingle Driveways
Patios / Paving
Patterned Imprinted Concrete
Permeable Paving
Polished Concrete
Resin Bond Surfacing
Resin Bound Surfacing
Road Markings
Soakaways
Tarmac Driveways

Brick & Stone Cleaning
Conservatory Cleaning
Decking Cleaning
Driveway Cleaning / Patio Cleaning
Gutter Cleaning & Clearance
Jet / Pressure Washing
Roof Cleaning

Artificial Grass
Brickwork in the Garden
Composite Decking
Decking
Garden Design
Garden Structures
Grounds Maintenance
Hard Landscaping
Landscape Contractor
Play Areas
Pond Construction
Shed Bases
Sheds
Sleepers
Soft Landscaping
Tree Planting
Turfing
Water Features
Skills & expertise
Driveways / Patios / Paths

Block Paving
Bonded Aggregate Surfacing
Concrete Driveways
Driveway Cleaning / Sealing
Driveway Repair
Driveway / Patio Design
Emergency Driveways / Patios / Paths Service
Gravel / Shingle Driveways
Patios / Paving
Patterned Imprinted Concrete
Permeable Paving
Polished Concrete
Resin Bond Surfacing
Resin Bound Surfacing
Road Markings
Soakaways
Tarmac Driveways

Brick & Stone Cleaning
Conservatory Cleaning
Decking Cleaning
Driveway Cleaning / Patio Cleaning
Gutter Cleaning & Clearance
Jet / Pressure Washing
Roof Cleaning

Artificial Grass
Brickwork in the Garden
Composite Decking
Decking
Garden Design
Garden Structures
Grounds Maintenance
Hard Landscaping
Landscape Contractor
Play Areas
Pond Construction
Shed Bases
Sheds
Sleepers
Soft Landscaping
Tree Planting
Turfing
Water Features
Company info
Hi, thank you for choosing JDS for your landscape project which I would be very happy to help with.
Please feel free to call me on your new garden/driveway project
I specialise in:
Driveways/ patios/ turf/ tree care
Fencing/pressure washing
...And more
No job too big or small.
Please call me for your landscape project, I would be happy to help.
Thank you
Douglas
Contact details
Reviews Summary
Average score based on 11 reviews in the last 12 months
The reviews below represent customers' views and not the views of Checkatrade
Quote Accuracy
(10 Reviews)
Customer Reviews
Garden renovation
Very professional from start to finish. Competed job much better than expected. Highly recommend.
Complete patio make-over
They was punctual and polite. We are very pleased with the work they did. Would recommend them to anyone.
Patio
Great job and the work was completed on time even though they had supply problems. Cleaned up and they was very punctual, polite and friendly. Very pleased with the work carried out and would recommend them.
Laying new Patio
He was very professional and explained in detail what he was going to do. I had a few other cheaper quotes but he did a very good job and I am extremely happy with the craftsmanship. He was polite and approachable and will be using his services again.
Fixing fence
Best quote out of 3. Suggested using part of the old fence to save cost. Arrived on time (even in the rain). Unable too finish again due to the rain confirmed he would return the next and complete the work which he did. Would recommend
Services
Insurance Work Undertaken
Locations
Works in
Leicester, , Hinckley, Leicestershire Nottingham derby Birmingham Tamworth
Vetting Status
Public Liability Insurance: Expired