Predator Heating Services
Mr Jack Shaughnessy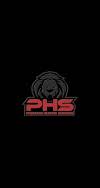 Skills & expertise
Boiler Repairs / Servicing
Central Heating - Gas - Installation / Servicing
Central Heating - LPG - Installation
Central Heating - LPG - Servicing
Gas Boiler Installation
Gas Cooker Installation
Gas Safety Checks - CP12
Smart Thermostats
Skills & expertise
Boiler Repairs / Servicing
Central Heating - Gas - Installation / Servicing
Central Heating - LPG - Installation
Central Heating - LPG - Servicing
Gas Boiler Installation
Gas Cooker Installation
Gas Safety Checks - CP12
Smart Thermostats
Company info
Hi, I'm Jack.
Not long set up as a sole trader but have 6 years' experience in the following:
Boiler Swaps

Plumbing

Full central

heating

and

heating

upgrades
Vented cylinders

Gas

Underground water services
Kitchen appliance
Range cookers
24 hours call out services!
We are taking precautions with regards to the Coronavirus.
I also offer finance on the work you require to make payment that little bit easier!! Call for more details!
Feel free to give me a call - Always happy to help in anyway I can!
Contact details
Reviews Summary
This Trade has not been reviewed in the last 12 months
Customer Reviews
Locations
Works in
Traveled various places in my 6 years , I'm happy to travel as far as needed to help a customer out!
Vetting Status
Public Liability Insurance: Expired
Approved member since 2020
Accreditations and Memberships