Elton Painting World
Mr Elton Daniel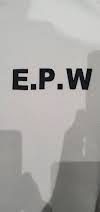 Skills & expertise
Door Stripping
Exterior Painting
Painting / Decorating
Specialist Paint Effects
Timber Resin Repairs
Timber Restoration
Wall Murals
Wallpapering
Wooden Windows Stripped / Painted
Skills & expertise
Door Stripping
Exterior Painting
Painting / Decorating
Specialist Paint Effects
Timber Resin Repairs
Timber Restoration
Wall Murals
Wallpapering
Wooden Windows Stripped / Painted
Company info
Hi, I have been in this trade for the past 26 years. I have managed a team of workers and successfully completed all jobs with great customer satisfaction and within given deadlines. I aim to satisfy and please all my customers with the best quality finished work.
Services we offer:
General painting & decorating
Wallpapering
Plastering
Tiling
All aspects of Handyman work
Basic plumbing
We are taking in to account the public health of others and we are working within the government health guidlines.
I offer free quotations, and we take all major card payments.
Contact details
Reviews Summary
Average score based on 33 reviews in the last 12 months
The reviews below represent customers' views and not the views of Checkatrade
Quote Accuracy
(32 Reviews)
Customer Reviews
Paint living room and bedroom walls/ceiling
Elton was responsive and quick to deal with in getting a quote and starting the job. The quote was very reasonable and more comprehensive than any others we received. The team did an excellent job and exceeded our expectations by including details like glossing skirting boards and door frames.
Paint 2 living rooms, parts of 4 bedrooms (redoing some work from a previous job), hallway and stairs.
I hired Elton to replace another tradesman who had let me down. This was absolutely the best decision I made. From the outset, Elton understood my requirements and was flexible to start the job quickly. He showed up on day 1 with 3 men and made more progress in 1 day than the previous guys did in a week. Everything was done very professionally. All of my flooring was very well protected, they showed up on time every day and stayed late when needed, it was completed quickly and was done with a lot of attention to detail. Elton and his team are friendly, flexible and efficient. Highly recommend!
External painting
Elton was friendly, helpful and very professional. The team did a fantastic job.
Repair / painting of internal walls after water damage. General internal / external painting
Elton was very professional to deal with. He came to quote for the work soon after I contacted him, and was prompt in providing a revised quote when the scope of work changed. His team were also professional and I felt comfortable having them in my home. The work was completed in the timeframes stated, and they went above and beyond to make sure the finished result looked good. I was very happy with the work done.
Treat and repaint an entire room after water damage
Elton and his team worked efficiently and speedily and achieved an exceptional result. Absolutely amazing.
Painting front and back of hoyse
Elton and his team did a fantastic job.
Approved member since 2020