H S Plumbing & Heating (Scotland) ltd
Paul Handley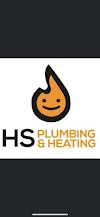 Skills & expertise
Bath Resurfacing
Bathroom Cladding
Bathroom Designer
Bathroom Fitter
Bathroom Supplier
Disabled Bathrooms / Showers
Emergency Bathroom Service
Mastic Sealant
Wet Rooms

Central Heating - Gas - Installation / Servicing
Gas Boiler Installation
Gas Cooker Installation
Gas Safety Checks - CP12

Blocked Baths
Blocked Sinks
Blocked Toilets
Emergency Plumber Service
General Plumbing
Plumbing Repairs
Radiators / Valves / Thermostats Installed / Replaced
Shower Installation / Repair
Tap Repair
Thermal Dynamics
Skills & expertise
Bath Resurfacing
Bathroom Cladding
Bathroom Designer
Bathroom Fitter
Bathroom Supplier
Disabled Bathrooms / Showers
Emergency Bathroom Service
Mastic Sealant
Wet Rooms

Central Heating - Gas - Installation / Servicing
Gas Boiler Installation
Gas Cooker Installation
Gas Safety Checks - CP12

Blocked Baths
Blocked Sinks
Blocked Toilets
Emergency Plumber Service
General Plumbing
Plumbing Repairs
Radiators / Valves / Thermostats Installed / Replaced
Shower Installation / Repair
Tap Repair
Thermal Dynamics
Company info
Www.hsplumbingandheating.co.uk
H S Plumbing & Heating have over 15 years' experience in heating and plumbing. We offer a wide range of services throughout Central Scotland and we are fully qualified and Gas Safe registered, offering a one stop shop for all your plumbing and heating requirements.
The services we provide are:
Bathroom installations
Boiler installation
Gas central heating – installation and servicing
Smart thermostats
Plumbing repairs
Shower installation/repair
And many more
We offer a quick response service for gas and plumbing emergencies and offer free quotes. Call us today for more information on our services.
Reviews Summary
Average score based on 9 reviews in the last 12 months
The reviews below represent customers' views and not the views of Checkatrade
Quote Accuracy
(7 Reviews)
Customer Reviews
Complete bathroom refit
Had old bathroom completely removed and new bathroom installed work included removing old floor and wall tiles and then wet wall panelling and new bathroom fitted including great storage units. Paul and Scott were friendly at all times and cleared up at the end of each day. Paul updated us on expected timescales. The floor tiles were a nightmare to remove but they just got on with it ! This was on the hottest day of the year !
New bathroom
Guys done a fantastic job.. unexpected to find our floor was completely rotten once the old bathroom was stripped out.. but the guys sorted all of this on top of the work they already had planned. This was much appreciated. . As I said before, fantastic job.. and great bunch of guys. Thank you.
New fitted bathroom
The work carried out was to the up most standard you could ask for. The crew were a lovely crowd of workers. The quietest crew I have ever had in my house doing major work. Didn't even know they were there unless they were using loud tools. Took into account that I am disabled and left everything in the correct position every evening when leaving my house. Couldn't have asked for a nicer crew in my house. No raised voices and no shouting back and forwards at each other. Would highly recommend this team and would definitely use them again. 5***** from myself.
New bathroom fitted
They did a great job. Price as agreed. Friendly guys who kept the place clean and tidy. Kept us updated on progress at all times. Would highly recommend.
Removed old bathroom suite Replaced with shower unit, wc, sink, towel rail, flooring, walls etc
Really top class service. Was 10 mins early to meet for original quote. Given a quote at property. Work booked in a week later and completed a day earlier than anticipated. New bathroom is looking fantastic, and my new tenant is over the moon. Have since had them out to quote more work for me, was very impressed.
Reviewed in:
February 2022
Locations
Works in
Within central Scotland