How to safely dispose of white spirit
Redecorating your property can be an overwhelming task, particularly if you're thinking of going ahead with doing it yourself. It's essential to understand how to use and handle the materials you're going to be using, particularly when it comes to the substances found during paint jobs. One material which can cause some confusion is 'white…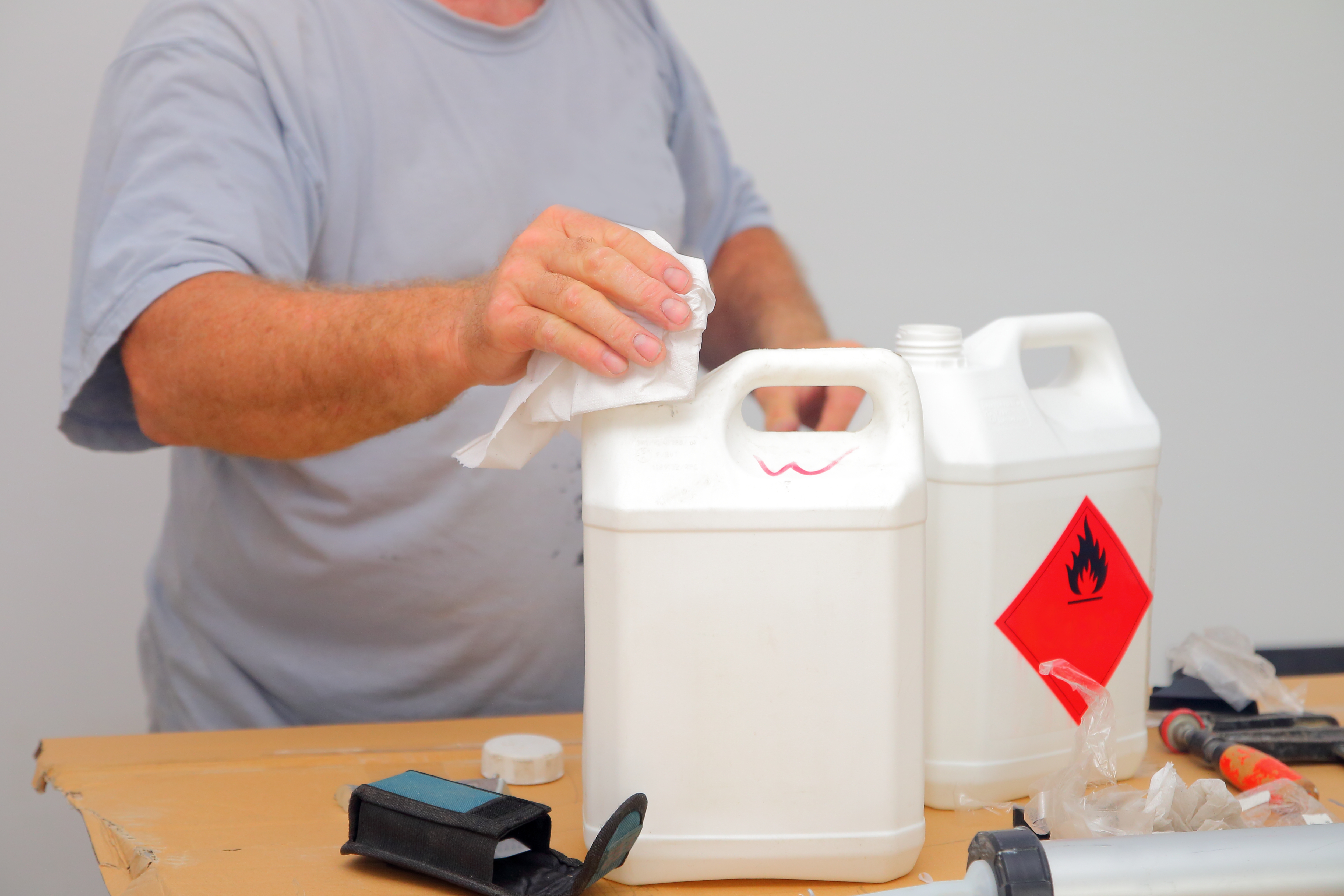 Redecorating your property can be an overwhelming task, particularly if you're thinking of going ahead with doing it yourself. It's essential to understand how to use and handle the materials you're going to be using, particularly when it comes to the substances found during paint jobs. One material which can cause some confusion is 'white spirit'. You'll likely use this to clean out your tools after working, to remove the paint from the brushes. They are handy substances but can prove to be very hazardous when misused, and certain precautions must be taken. One mistake commonly made is found after the product has been used. It's vital that you should understand how to dispose of white spirit safely once you have finished using it.
What else is white spirit used for?
There are actually many other terms which are used to describe white spirits. Some of the most common include mineral spirits, petroleum distillate, or simply paint thinner. White spirits have now largely replaced other substances such as turpentine due to their decidedly inexpensive nature. There are different available grades, and the most common household concentrations are used for various purposes, such as:
Cleaning paint-brushes and rollers.
Diluting oil-based paints.
Removing oil from engine parts.
An alternative fuel for portable stoves.
However, the main takeaway point is that white spirits are quite toxic if handled improperly. This liquid can lead to dizziness, nausea, skin and eye irritation, contact dermatitis, and even memory impairment. This is why professional painters are often very careful when employing white spirits, and they will seek a well-ventilated area if they are required to use a significant amount. Of course, addressing the proper disposal of white spirit is very important as well.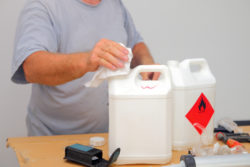 Environmental concerns when disposing of white spirit
Similar to other petroleum-based solvents, it is critical to know how to dispose of white spirit. This liquid is highly toxic to the environment, and as it is insoluble in water, it tends to linger for long periods. If white spirits enter into the local water supply, they can damage fish and other types of wildlife (not to mention drinking water). Due to its very nature, household pipes and septic tanks can likewise become damaged if white spirits are simply poured down the drain. This is why a great deal of responsibility is required when dealing with spirits that are no longer being used. Let us now take a look at the proper disposal of white spirit.
How to dispose of white spirit safely: your options
As we have seen in the previous section, it is unwise to pour these spirits directly down the drain. As they are classified as hazardous substances by most local councils, this is also an illegal practice. You have several options if you wish to remain on the safe side at all times.
Our wallpapering specialist Morley Lane of M J Lane Decorating Services explains how professional decorators often handle this challenge:
In regards to white spirit, I am always looking for better ways to reduce using chemicals as well as plastics. I never throw away white spirit as liquid myself, we tend to use all the white spirit container up, simply as part of the way we use white spirit. We do use it to thin down solvent-based paint, and we do use it on a cloth when cleaning up. We aim for most of our trade waste to be either recycled or we do have a trade waste bin which is collected by a commercial waste contractor.
We should first mention that white spirits which have been employed to clean painting utensils can be used again in the future. Even though they might not be perfectly clear, they are still quite effective at removing oil-based paints and varnishes from brushes, definitely a valuable tip that Morley would endorse from his own professional experience.
You can also choose to utilise a local collection service. Many companies will offer you the option to simply give your white spirits to them at no extra charge. This is arguably the best option, as there are proprietary methods which will recycle used liquids so that they can be sold again on the open market. Perhaps most importantly, you can remain confident that no spirits will be contaminating the local environment.
Knowing how to dispose of white spirit in an environmentally friendly manner is something anybody using these materials should be aware of.
Are you concerned about tackling the task alone? Why not search on Checkatrade for a local painter and decorator near you to keep things simple.