Scaffolding Health and Safety Regulations – Staying safe
Scaffolding is an essential part of many building jobs, but it can also present a risk. Scaffolding safety is paramount when it comes to working at height. Read on to find out more about scaffolding health and safety regulations. Scaffolding Health and Safety Regulations An excellent working knowledge of scaffolding health and safety rules is…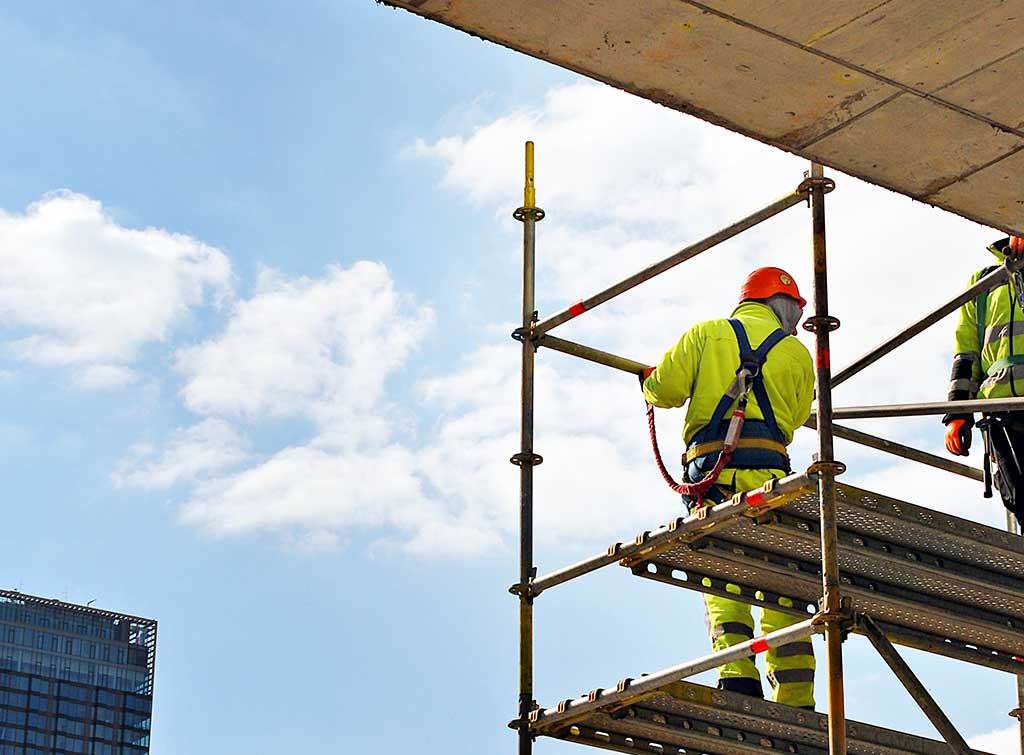 Scaffolding is an essential part of many building jobs, but it can also present a risk. Scaffolding safety is paramount when it comes to working at height. Read on to find out more about scaffolding health and safety regulations.
Scaffolding Health and Safety Regulations
An excellent working knowledge of scaffolding health and safety rules is essential for tradespeople who use it in their work. Read on to find more about scaffolding safety requirements and how you can stay safe.
There are several important scaffolding regulations to be aware of, the key scaffolding safety legislation being:
• Construction (Design and Management) Regulations 2015
• Construction (Health, Safety and Welfare) Regulations 1996 (These were incorporated into the Construction (Design & Management ) Regulations 2007, now replaced by the 2015 version (see link above)
• Health and Safety at Work etc. Act 1974
• Management of Health and Safety at Work Regulations 1999
Also, we do recommend you refer to these documents to ensure a full understanding of all compliance and adherence matters related to safe working above ground level:
An introduction to scaffolding and the risks associated with working at height
A scaffold is a temporary structure that is put up to enable access or as a working platform. Scaffolds are used in construction work so that workers can operate at height from a safe and stable platform. Scaffolding refers to the individual components of a scaffold, such as tubes, frames and couplers.
Working at height brings with it several inherent risks: most obviously there is the risk of falling from the scaffold, but there are also risks associated with dropping items from the scaffold and transporting materials up to work.
What must be taken into consideration when you're going to work at height?
When working at height, it is vital that a full survey is undertaken of the type of work that is being done and any specific hazards associated with the task or the location that might lead to an accident. A competent person must inspect a scaffold after it has been built and before any work commences.
Scaffolding, once erected, must be securely anchored to the structure. The anchors must be installed level by level during the erection process and uninstalled the opposite way as the scaffold is dismantled.
Skilled tradespeople get your business started
Join Checkatrade today
At the end of a shift, nothing should be left on the scaffold. They can be blown off the scaffold or cause a tripping hazard for the next person who climbs it. Always inspect a scaffold before climbing it, especially if it has been left unattended or if there are any signs of damage. Watch out for missing guardrails, planking, debris nets, toeboards and protective canopies and ensure that they are replaced immediately.
Always be aware of the maximum load weight of the scaffold. Never overload a scaffold and never assume that it is safe to ignore basic scaffolding regulations instead of using the appropriate equipment for the task.
Scaffolding boards can be slippery when wet. Take extra care after cold or wet weather – and avoid using scaffolding during storms or periods of high winds. Slips trips and falls are the most common type of accident on a building site, and a fall from height can cause serious injury or even death.
What qualifications and training are required to enable you to work at height?
All employees working on a scaffold should be competent to perform the type of work they are undertaking, and they should be given appropriate training that is relevant to the type of scaffolding they are working on.
Employers are responsible for providing their workers with the appropriate levels of supervision. What is appropriate can vary as they must take into account the complexity of the work that is being done and competence and level of training of the workers. Supervisors must be qualified and continually monitor the safety of the site and working practices.
As a minimum, every scaffold gang should include at least one competent scaffolder who has been given formal training for the type of scaffold that is to be erected, dismantled or altered. This should usually be someone who is an 'Advanced Scaffolder' or who has received training in the specific type of scaffold involved. Scaffolding operatives should keep up to date with safety guidance and the latest scaffolding industry good working practices.
Any training should be done by a qualified person and include identifying risks of falling from the scaffold, electrocution, falling objects, and how to deal with each type of hazard. As well as training on the specific type of scaffold that is used by the job, several generic training courses will benefit workers who are going to be working at height.
These include:
• Basic or advanced First Aid
• Crane awareness
• Fall arrest
• Fire prevention
• Manual handling
• Scaffolding safety awareness
• Use of ladders
• Using goods hoists
• Using harnesses and lanyards
• Working at heights
• Working in confined spaces
What PPE is required for scaffolding safety?
Whenever working on or around scaffolding, workers must wear hard hats, safety boots and consider using equipment such as tool lanyards to reduce this risk of them being dropped from a height. Other equipment that is available includes personal fall arrest systems – these are particularly important if workers will have to leave the main scaffold area – which should be protected with guard rails – during the course of their work. The scaffolding regulations hive an indication of the special protective equipment for different types of job.
Scaffolding safety requirements
This guide is intended only as a primer of the absolute basics of scaffolding health and safety and basic scaffolding regulations. It is essential that you hire only high-quality scaffolding equipment and that all workers receive training on the risks associated with working at height from a scaffold.