What central heating engineers need to know about heat pumps
As sustainability becomes a major consideration for the domestic heating industry, heating engineers will need to be aware of the increasing demand for renewable heating systems. Heat pumps are emerging as one of the most popular technologies and the government has even pledged to fit 600,000 every year until 2028. Tradespeople will need to know…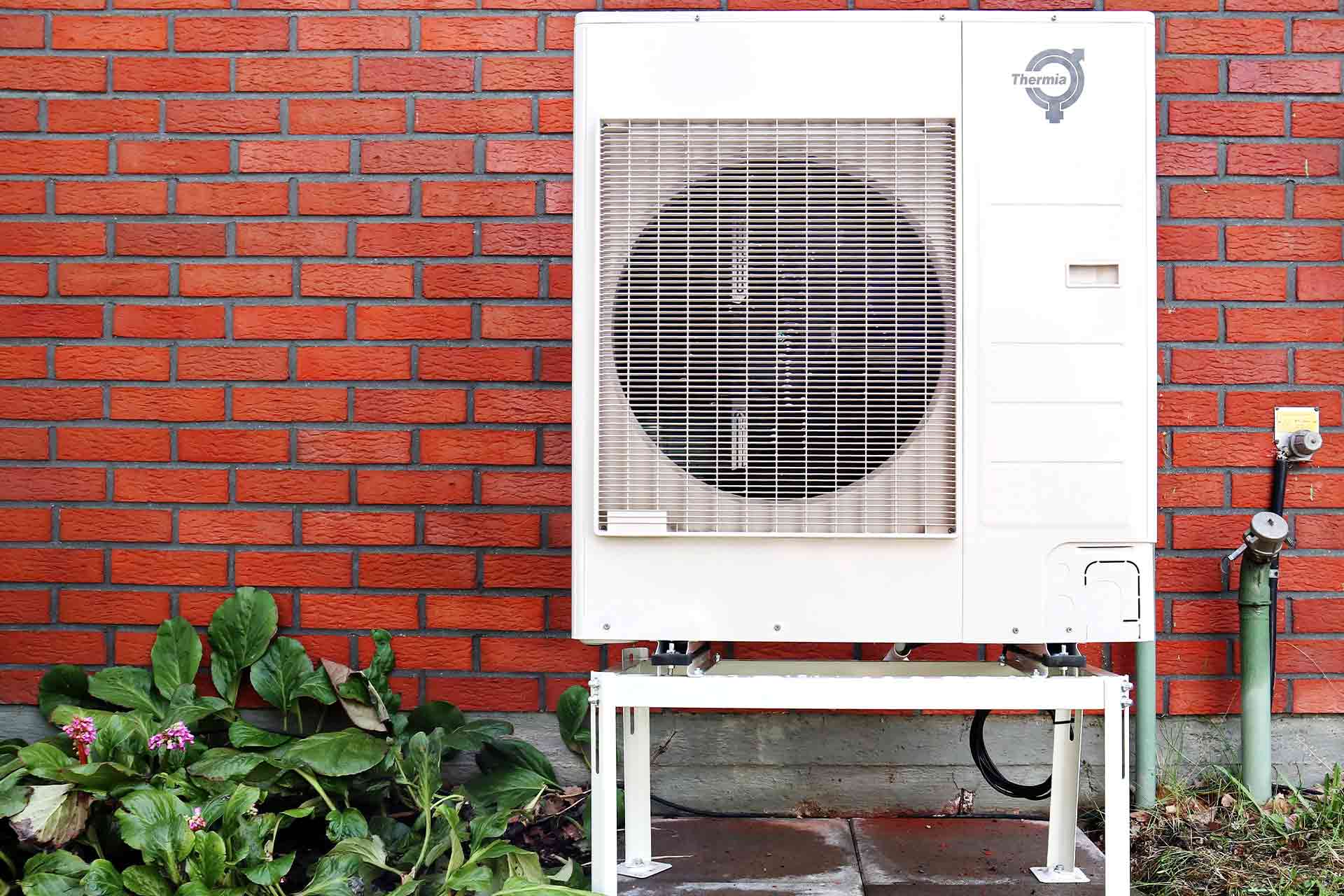 As sustainability becomes a major consideration for the domestic heating industry, heating engineers will need to be aware of the increasing demand for renewable heating systems. Heat pumps are emerging as one of the most popular technologies and the government has even pledged to fit 600,000 every year until 2028.
Tradespeople will need to know how to install these systems so they can develop their skills. And it's even more important to get up to speed if you're self-employed and want to futureproof your business and meet customer demand.
This guide will take you through everything you need to know about central heating engineering and heat pumps. In a hurry? Head to the FAQs section at the bottom of this page for a quick overview.
What to know about heat pumps
Heat pumps are powered by electricity and are a way of heating the home without producing harmful emissions. There are different types of heat pumps, but air source heat pumps (ASHPs) are smaller in size and less disruptive to install, making them the most logical replacement for gas boilers in homes.
It's a good idea to get familiar with these systems if you're looking for profitable domestic work. For more advice on making ASHPs a part of your business, check out our guide here.
In simple terms, an ASHP is a system that absorbs heat from the outdoor air. It then draws this in via a unit that is placed outside with a fan, which then compresses into liquid using electricity. The hot water gained from this process is then kept in a storage cylinder inside the home, which can supply radiators, taps and other appliances with the necessary heating.
ASHPs are mainly used for space heating through radiators or underfloor heating systems, but they can also heat water for use in a home. Ground source heat pumps, as the name suggests, get their thermal energy from soil or a water body outside a property.
Due to their low heat output, ASHPs are unable to heat water instantly, which is why a hot water storage cylinder must also be installed. As such, there are two components to an ASHP system: the pump itself which is installed outside the property, and a hot water cylinder which is placed inside the home.
Why are heat pumps an eco-friendly alternative?
An AHSP is different to a boiler as it will run at a consistent low temperature using less electrical energy than the heat it produces. The unit can get heat from the air even when the temperature is as low as -25°C.  Energy consumption drops and heating bills will be lower when an ASHP is installed. Less energy used means the home's carbon footprint will also be cut significantly. This makes for a highly efficient as well as renewable heating system.
Heat pump installation training
It's definitely worth getting trained and accredited if you're working with new technology that customers are unfamiliar with. This way, you can assure people that the product they're investing in is going to be effective, plus it's always good to demonstrate your knowledge as this will travel word-of-mouth.
Many homeowners will want to qualify their installation via the Renewable Heat Incentive (RHI). The RHI is a government scheme that was introduced to encourage homeowners to use more renewable technologies. It pays those with eligible renewable heating systems for the energy they generate and is intended to reimburse the owner for up to 80% of the upfront installation cost over seven years. To qualify for the RHI, an AHSP must be installed by an MCS-accredited installer.
The Microgeneration Certification Scheme (MCS) provides a directory of approved installers to ensure that high standards of performance are met. All installers under the scheme are vetted to be technically safe and competent. You are also required to undergo formal assessment to determine whether scheme requirements can be met.
Clients will seek out this accreditation so they can qualify their installation through the RHI, so it's worth sorting to maximise your future business opportunities.
Skilled tradespeople get your business started
Join Checkatrade today
Heat pump installation guide
Working closely with manufacturers is important for smoothly planning and installing ASHPs. But there are several other factors you'll need to consider as part of the process.
Assessments
Like conventional boilers, ASHPs are given output (size) ratings in kilowatts (kW), which tell you how powerful a heat pump is. The output required will depend on the size of the home and how well insulated it is. There's no 'one size fits all', and each house type needs to be individually assessed, however most manufacturers provide an air source heat pump installation diagram as a general guide.
The heat pump will need to be specified depending on the outside air temperature and how often it changes. This is an important aspect because if it isn't factored in, the heat pump may not be able to extract enough heat during low temperatures and could leave customers with a cold home at the worst possible time.
Placement
Heat pumps are low-temperature systems, which means that they need a larger surface area to achieve enough heat output. You'll need to be able to advise homeowners on whether their radiators are sized appropriately for a heat pump to be installed. You can make this decision by completing accurate heat loss calculations for each room in the property.
Keep in mind the pump can be fitted to a wall or placed on the ground – but it will need plenty of space around it to get a good flow of air or the system won't be able to perform properly.
Engineers will also need to make sure the storage cylinder is suitable for a heat pump, as the cylinders found in traditional boiler systems tend to be inefficient and might lack the coil size required to transfer enough heat. It's probably best to speak to the customer about installing a low-temperature-ready cylinder as these have a larger coil surface to sufficiently heat the water.
Fitting
When installing, consider the space needed for both the heat pump and the cylinder. The cylinder can often be fitted in the same place as an old boiler, so no major structural changes are required. The pump, however, will need enough room to work effectively. If space is at a premium, you may be able to find a way around this by mounting the heat pump against a wall or even placing it inside a loft cavity.
Heat pump systems operate at higher flow rates than boilers, which means the correct pipe size must be kept in mind when designing a system. There are a lot of newer homes which contain microbore pipework that may not be able to provide sufficient water flow for heat transfer. In these cases, you might have to install additional equipment or replacement pipework.
While the exact figure isn't known, domestic heating specialists estimate that a significant number of UK homes contain microbore pipes. Be sure to establish what a customer's home is fitted with before moving ahead with purchasing and installation.
FAQs
Can heat pumps both heat and cool a home?
Heat pumps heat homes by extracting warmth from outside and then transferring it into a property. When it's warm outside, the heat pump will reverse directions and act as an air conditioner, removing heat from the home.
How much does a heat pump cost?
It's not the easiest to estimate as there are several things to consider when having one installed such as the size of property, the pipework and the air temperature. That said, heat pumps tend to range from £7,000-£40,000.
What are all the components of a heat pump?
The main components of a heat pump are:
Outdoor pump unit
Internal storage cylinder
Air handler
Line set
Variable-speed blower motor
Heater pack
What maintenance does a heat pump require?
Regular monitoring and maintenance are essential for extending a heat pump's lifespan. The equipment will need to be kept clean and checked yearly. This can include making sure the coils haven't frozen, cleaning the air filter and fan blades, as well as checking the electrical connections.
What are the four basic types of heat pumps?
The main four types of heat pumps are:
Air source heat pump
Ground source heat pump
Water source heat pump
Exhaust air heat pump