Garage painting cost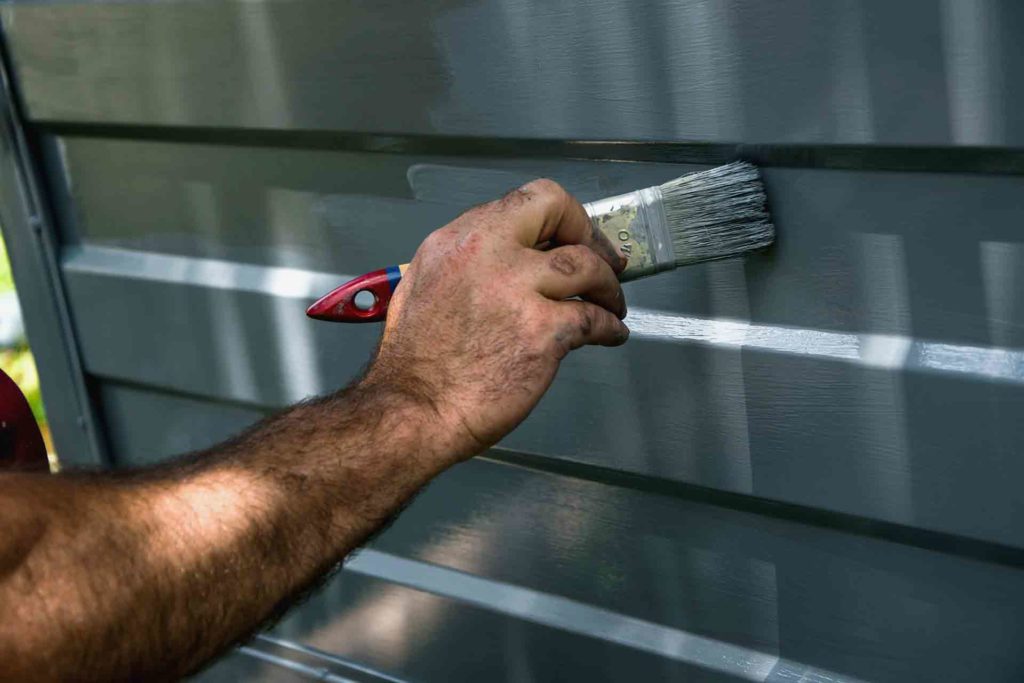 In this article, we'll cover:
Giving your garage a new lick of paint is a great way to make your home stand out in all the right ways. Whether it's repainting your garage door to extend its lifespan or painting your garage floor to make the space itself more appealing, it's easy to create a new look without breaking the bank. Here, we'll look at the typical garage painting cost to help you budget.
Garage painting cost
| Cost provided item | Unit | Cost - low | Cost - high | Average cost |
| --- | --- | --- | --- | --- |
| Painter and decorator | Per day | £180 | £200 | £190 |
| Epoxy flooring | Per m2 | £20 | £150 | £85 |
When calculating your garage painting cost, you'll need to take into account both materials and labour. Painter and decorator prices can vary quite a bit depending on your location, your painter and decorator's experience and the scope of the project itself. However, to give you some idea, the average painter and decorator day rate in the UK is around £190.
Your garage painting cost will also depend on the size of your garage, how easy it is to access and the paint you choose. Plus, you'll need to consider whether your garage requires any other work before painting begins.
Find a professional painter near you
Garage floor painting cost
Garage floors are typically made from concrete, so normal paint won't usually adhere to your floor properly. Instead, you'll need to budget for epoxy-based products like concrete paint (also known as thin coat epoxy) or thick coat epoxy.
Concrete paint typically costs between £1.50 – £3 per square foot (not including labour). However, the cost of painting a concrete floor can climb if your floor is smooth and power floated. In this case, it will often need diamond grinding or vacu-blasting to make the surface easier for the paint to stick to. If your floor has a self-levelling screed, this might also increase the cost as it may need removing to allow the paint to stick to it better.
On top of this, the cost will depend on the paint colour you choose. Grey is one of the most popular colours because of its practicality. However, other shades might help you make more of a statement. Epoxy resin is a great choice if you're looking for a durable, chemical-resistant floor that comes in exactly the colour you desire. The typical epoxy resin floor cost is around £85 per m2.
Garage door painting cost
If you want a tradesperson to paint your garage door, you can expect to pay around £15 – £20 an hour for labour, plus the cost of the paint. This means that you can expect to pay around £120 for a single garage door if there's no preparation required, or around £200 with preparation and a primer included.
To give your garage door that kerb appeal you're after, it's worth choosing a colour that's already in use on the outside of your property. For example, you could match your garage door paint colour to the colour of your window frames, eaves or front gate. This will give your entire property a much more seamless look.
Key takeaways
Your total garage painting cost will depend on your location and your painter and decorator's day rate.
If your garage floor is made of concrete, you'll need to paint it using epoxy-based paints and products.
Your garage door painting cost will vary based on whether prep is required, and if so, how much.
Find a professional painter near you
Good jobs, guaranteed
Get covered when you book with Checkatrade.