Build a garage cost guide
Building a new garage is an exciting prospect. Think of all the extra storage space you could have! Find out how much to budget.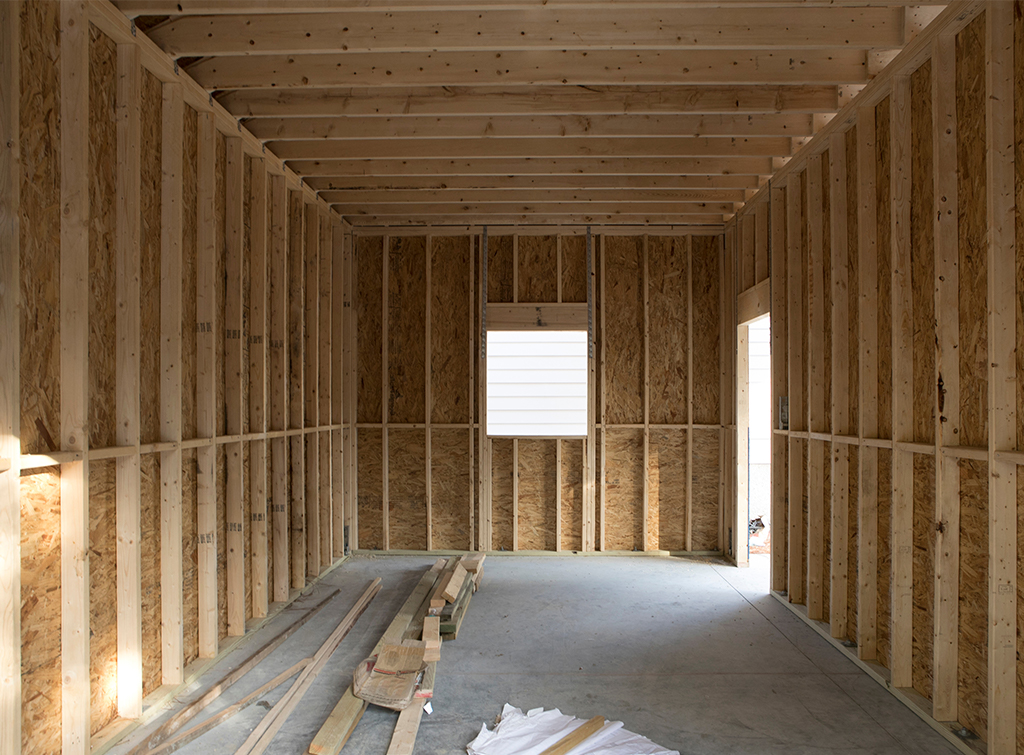 If you have an old garage that needs replacing, the requirement for an additional garage or no garage at all, the first question you will undoubtedly ask yourself is – how much does a garage cost to build?
Consider the garage you want, then check the costs
When budgeting for your brand new garage, it's important to put careful thought into how you want it to look and how much time you are willing to set aside for the project.
The amount that a garage costs to design and build will depend on the size and type of garage you choose, as detailed in the table on this page. Brick, concrete and prefabricated garages all have their strengths and weaknesses that are reflected in their pricing.
When it comes to getting a new garage, we understand the need to stick to a budget. To give you a head start when browsing the market and gathering quotes, we've put together the following guide on the average garage price. The following table provides ballpark costs, excluding VAT.
| Type of garage build | Unit | Price range - low | Price range - high | Average UK cost |
| --- | --- | --- | --- | --- |
| Basic type of garage (brick built, single skin with piers) | 6m width x 6m in depth x 2.5m height | £24,000 | £32,000 | £28,000 |
| Single garage with flat roof | Per project | £18,000 | £26,000 | £22,000 |
| Single garage with pitched tiled roof | Per project | £24,000 | £36,000 | £30,000 |
| Double garage with flat roof | Per project | £28,000 | £44,000 | £36,000 |
| Double garage with pitched tiled roof | Per project | £38,000 | £50,000 | £44,000 |
| Labour | Per day | £200 | £300 | £250 |
How much does a brick garage cost?
An average garage (6m width x 6m in depth x 2.5m height) can cost anywhere from between £24,000 and £32,000. The garage cost can increase if landscaping work around the garage is necessary – for example, if a driveway needs altering.
How much does a concrete garage cost?
Concrete garage prices can vary based on the size and complexity of the build. A single garage with a flat roof will on average cost £22,000 increasing to £30,000 if you opt for a pitched tiled roof.
How much does a prefab garage cost?
When compared to conventional brick or concrete garages, people are often surprised to hear just how little prefab garages cost. Prefab garages can range anywhere from between £1,000 and £8,000 dependent on labour and associated costs.
How much does a breeze block garage cost?
Aside from prefab garages, blocks are the cheapest option. They tend to cost around £2 per block and you'll need around 200 blocks to build a single detached garage. That means you're looking at around £400 for materials, in comparison to around £500 - £1,500 for materials to build with bricks.
Find builders your neighbours recommend
How much do garage doors cost?
Choosing the doors for your garage gives you the opportunity to add some custom flair to the garage build. If there is a complex installation, the requirement for larger doors as part of a double garage, or an electronic mechanism built-in – costs will increase.
The most commonly found style of garage door is called a Canopy Up and Over. These doors open upwards and outwards, creating a canopy and typically cost £550 + VAT in steel for a single garage.
Similar to Canopy doors in price, the Retractable Up and Over doors are remotely controlled, and the garage door slides up into the garage on horizontal runners. If you have larger vehicles or require higher space, Sectional Doors split into horizontal panels that move across curved tracks. Remote controlled and with a bit of a wow factor, these doors on average retail for £1,000 + VAT in steel for a single garage.
Side hinged doors start at £1,225 + VAT in steel for a single garage. This type of door opens in the middle, therefore never entering your garage space. These doors are perfect for people looking to use their garages for storage.
It's wise to budget at least £1,000 + VAT for your garage door, with insulated steel, wood and double units costing considerably more.
Cost of building a garage calculator
When planning a budget, the best way to calculate the cost of building a garage is to work out the size, shape and layout of the garage first – that includes whether it will be a single or double garage. You'll then need to decide on the type of roof you want, the materials to be used, and whether you're going for single skin or double walls.
Once you have all that information, you should be able to get pretty accurate quotes from local builders in your area.
Garage quote
We recommend obtaining at least three quotes from our trusted tradespeople. Our request a quote feature is perfect for getting quotes – you post details about the job you want doing and we'll send it out to local tradespeople in your area. Try it out!
Additional prices and considerations
When building any external construction, additional prices may end up factored into your total garage cost.
In many cases, price is determined by the intended purpose of the garage – for example, if you plan to use the garage as a room for hobbies and activities, you will require higher levels of insulation than if you plan to use it for storage.
Similarly, the type of flooring and interior design elements will depend on the purpose of the extension, which will in turn affect the total garage price.
If you require landscaping or gardening work on your property or your driveway altered before the build, you should consider getting these tasks quoted before your garage build.
If you require the skills of an electrician, they typically cost between £50 - £150 per hour.
Hourly rates to building a garage
There are a number of different tradespeople you might need to hire to build a garage, and here's what they might charge: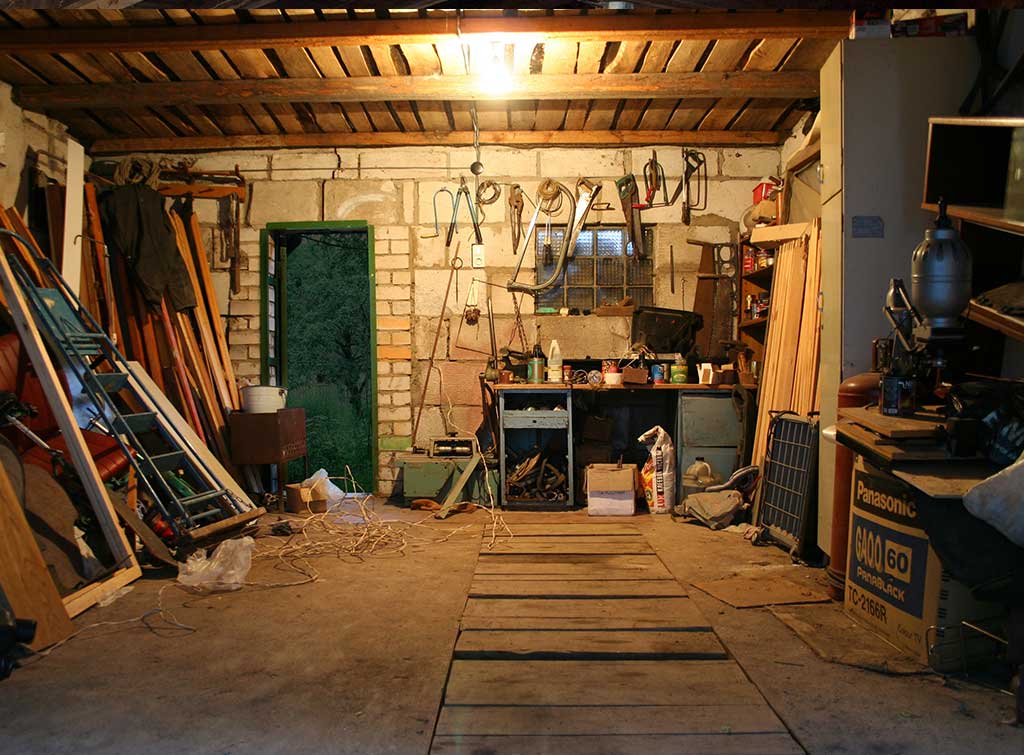 Find builders your neighbours recommend
What are the different types of garage?
As well as size, garage cost will largely depend on the materials used. Choosing between brick, concrete or prefab garage depends on your available budget, intended use and the necessary speed of construction.
Masonry (brick/block) garages
Brick garages have been around for much longer compared to concrete garages and have many advantages over other builds. Excellent at soundproofing, great at retaining heat and straightforward to maintain, a brick garage is perfect for most needs. On the flip side, a brick garage price can be costly to repair, expensive to modify and add weight to your foundations.
Concrete garages
Concrete garages can be an affordable choice and are easy to install. Concrete is both a durable and workable composite material that aids longevity and eases modifications over time.
Similar to brick garages, concrete garages are excellent at retaining heat and will protect against external forces like fire, noise and extreme weather. Concrete garages do require care throughout construction, as small ground movements, cracks, and other damage can be costly to repair.
Prefab garages
Prefab garages are great for people looking to put a garage quickly and cheaply. This type of garage is much easier to get onto your property and comes in a large variety of shapes and sizes to suit your needs.
While affordable, prefab garages are often less sturdy and resilient when compared to typical brick or concrete garages. Further, there are usually little to no bespoke elements to a prefab garage, and some homeowners do not find them aesthetically pleasing.
Factors affecting the cost of a garage
There are many factors that can affect the final cost of a garage build. These include:
Materials used
The materials used to build a garage will determine how much it will cost to build.
Concrete garage prices are more affordable than a traditional brick garage but can be more expensive depending on the scope of the project. Prefab garages use cheaper materials and that is reflected in their price.
Size
When it comes to determining the total price of a garage, size really does matter. As with most constructions, the greater the size, the greater the materials, the greater hours of labour required.
A 6x6m garage which is 2.5m in height will on average cost between £22,000 - £30,000. Any increase in size will result in an increase of the total garage price.
Flat or pitched roof?
If you are trying to keep your garage costs down, a flat roof is cheaper, can be built to accommodate foot traffic and is simpler to build when compared to a pitched roof.
A pitched roof will require less maintenance over time as they are the preferred choice for longevity and durability.
Single or double garage?
The difference between a single or double garage price is straightforward. Double garages will use more materials, require more labour, and therefore are more expensive than single garages.
Single skin or two walls with a cavity?
Increasing the number of materials will lead to a higher garage cost. A single skin is a more affordable option, but for a garage attached to a house – a cavity wall is thoroughly recommended, even if it increases the total garage price.
How long does it take to build a garage?
Depending on the complexity of the build it can take anywhere from between two weeks and two months to complete. With prefabricated garages, these can typically be constructed within 48 – 72 hours.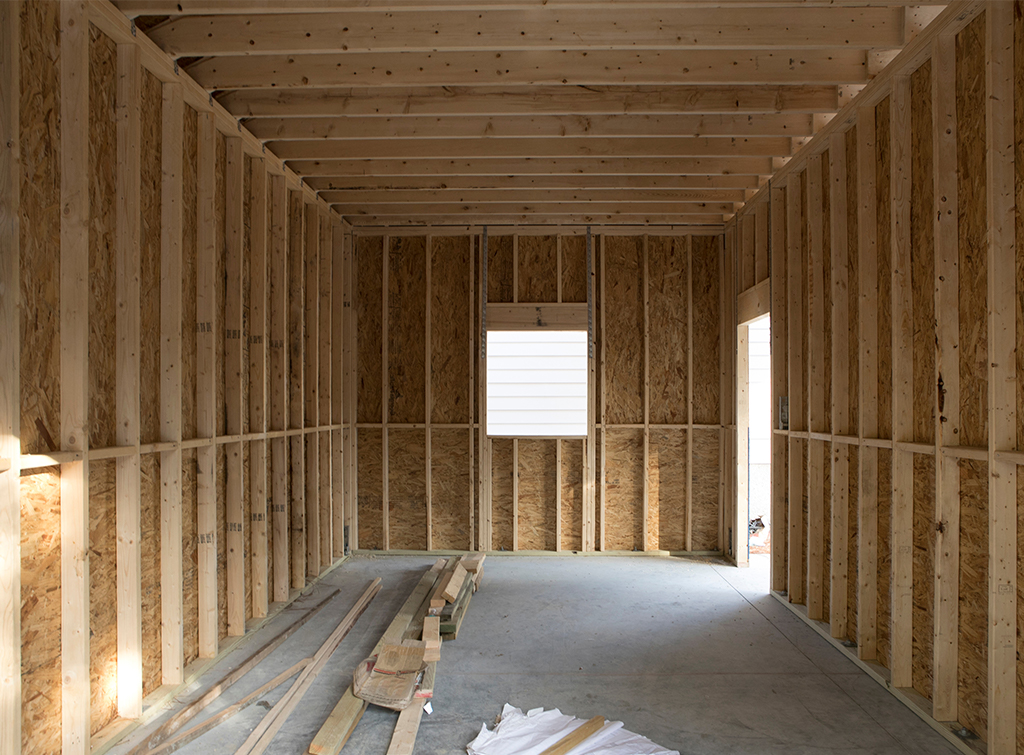 Do I need planning permission for a garage?
Most new garages will not need planning permission before getting started on the build. Detached garages and garages attached to houses must obey rules which can be found on the UK government's planning portal website
Best practice dictates contacting your local council or authority prior to the build and finding out if any planning permission is required or which building regulations must be followed.
Building a garage checklist
On average, a single garage build will cost in the region of £22,000 - £30,000.
Prefabricated garages are cheaper but lack the longevity of a concrete or brick garage.
Size, complexity and the materials used are the key factors in dictating the price of the build.
Additional costs may be incurred if an electrician is needed or landscaping required.
You do not need planning permission to build a garage, but you do have to follow government regulations.
Find builders your neighbours recommend