Last updated on October 4th, 2022
Smart lighting cost
You can't have a smart home without smart lighting. Find out how much smart lighting costs to install in this guide.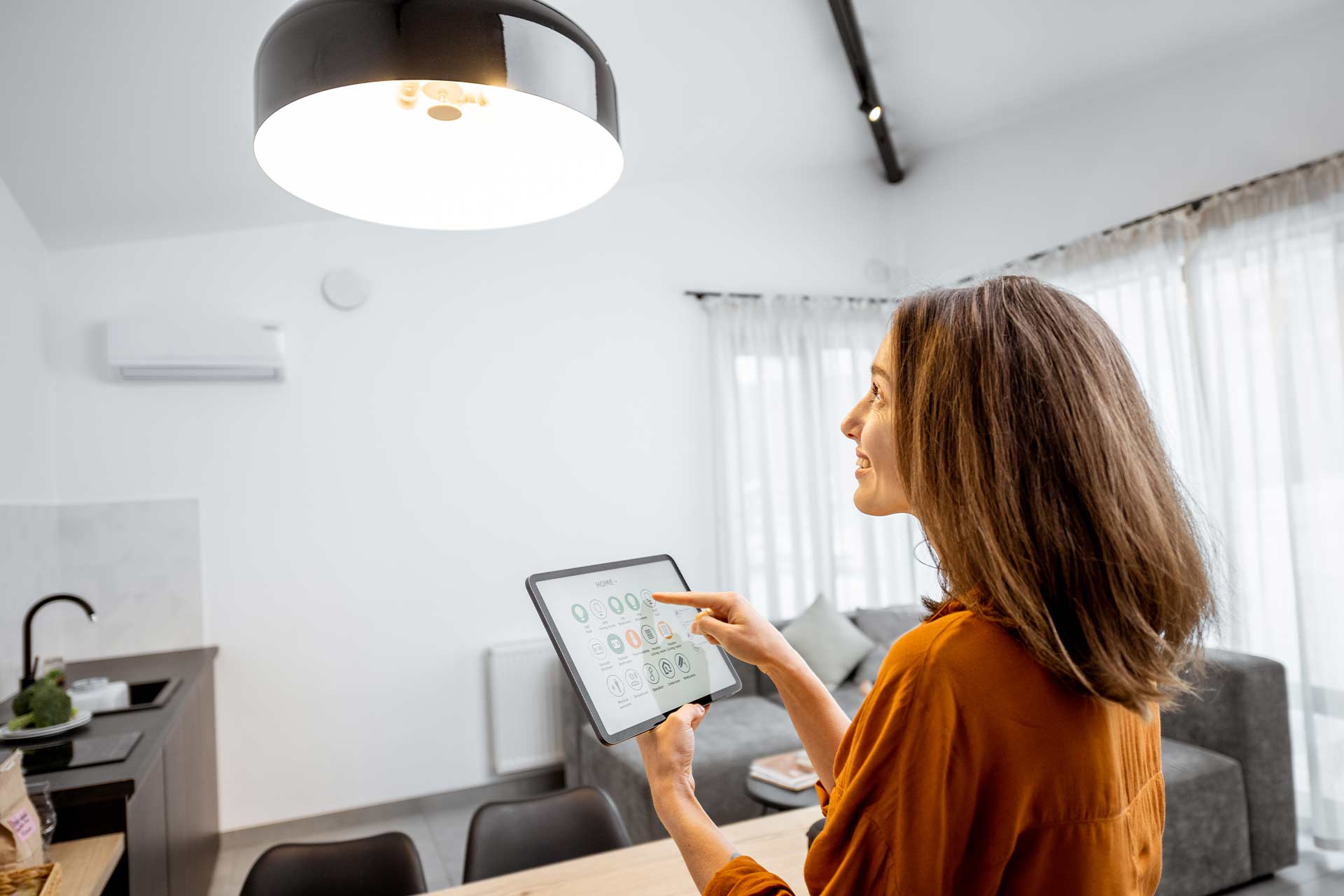 Whether you want to convert your living space into a smart home or just want to save money on power, smart lighting can be a smart move (if you pardon the pun).
If you're looking to make the switch, read on to find out how much it costs to have smart lighting in your home.
How much does smart lighting cost?
| Cost provided item | Unit | Range - Low | Range - High | Average cost |
| --- | --- | --- | --- | --- |
| Smart bulbs | Per bulb | £7 | £50 | £27 |
| Smart hub | Per unit | £20 | £90 | £55 |
| Dimmer switch | Per unit | £20 | £60 | £40 |
| Smart lighting for the whole house | Complete installation cost | £3,000 | £10,000+ | £6,500+ |
| Electrician | Per hour | - | - | £45 |
Depending on the brand you choose, smart bulbs can start from as low as £7 and go up to £50. On average, you can expect to spend £27 on a single bulb. You can operate these smart bulbs using an app on your phone or a digital home assistant (like Alexa or Siri), through your WiFi network or Bluetooth.
However, in case you want to control the smart lighting in your home collectively, you might require a hub. This is a device that connects to your router and allows you to communicate with all the smart bulbs in your home. You can expect to pay around £20 – £90 for one.
As part of your smart lighting, you may also consider installing dimmers. These smart switches allow you to control the brightness of your lights. Smart switches can cost you an additional £20 – £60. But, if you're happy to use your phone to control your lights, normal switches work just fine. (Remember though that when you turn the physical switch off, you will no longer be able to turn the light on using your phone).
As well as the cost of the bulbs, you will also need to consider the installation costs. An electrician costs on average £45 an hour, so depending on the size of your smart lighting project, you could either get a quote for the project as a whole or pay an electrician by the hour.
How much does smart lighting installation cost?
While you can exchange your regular lightbulbs with smart ones, you might prefer replacing your entire property's lights with a smart lighting system.
The smart lighting installation cost for your whole house can range from £3,000 to over £10,000.
See the tradespeople we've checked and recommend for your job
What factors affect your smart lighting cost?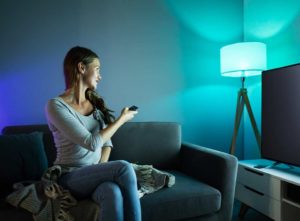 The amount you spend on fitting your smart lighting depends on many factors.
The brand and intensity of your bulbs
The number of bulbs you require
Whether you require a hub or not
Whether you opt for dimmers or regular switches
The brand of the dimmers you use
Smart lighting installation quotes
If you just want to replace a bulb or two with smart lights, you can get the bulbs you want and do it yourself. However, if you wish to transform your home into a smart home, we recommend getting multiple quotes from electricians.
You can do this by filling in our request a quote form. Simply enter as much detail as possible into the form and we will send it to tradespeople near you.
FAQs
How can I control my smart lights?
You can control your smart lights using an app on your phone, smart switches, or digital home assistants (like Alexa, Siri, Google Assistant, etc)
Why do I need a hub?
Smart switches (and regular switches too) can only control one light at a time. With a hub, you can control all the smart lights in your home at the same time.
What is the benefit of smart lighting?
Since you can control smart lighting remotely, you can turn them on and off quite easily. In fact, you can do it while sitting on your sofa, lying in bed, or even after you've left the house.
You can also control their brightness too which means you can create some mood lighting and also increase their energy efficiency. Double winner!
Do smart bulbs consume power even when they are switched off?
Yes, they use a very small amount of power (called 'vampire power'), much like cars. However, this is a very tiny amount, so it won't make a noticeable difference in your bills.
See the tradespeople we've checked and recommend for your job