Eco-friendly design isn't just about jute rugs, bamboo furniture and hessian wall hangings. Green home ideas incorporate both dreamy aesthetics and practical design solutions. Its aim is to create a sustainable home that reduces its impact on the environment.
The eco-friendly and sustainable ethos
In simple terms, transforming your home using eco-friendly interiors is a matter of mindfulness. Those who are more consumer conscious tend to:
Shop for sustainable furniture with low pollution, waste or shipping requirements
Choose interiors that will last, in both taste and quality
Buy less and buy locally, such as vintage stores or second-hand markets
Pick materials and fabrics that are sustainable and eco-friendly
Recycle or upcycle old furniture carefully and mindfully
Shop for sustainable hardware, furniture or brands
See the tradespeople we've checked and recommend for your job
How to design a green home
There are a few things to keep in mind when transforming your home into an environmentally conscious oasis. Ask yourself questions such as:
Where are the materials and fabrics I want coming from? Are they sustainably certified?
Am I using eco-friendly materials? E.g. Sheep's wool, bamboo, rattan, FSC certified or reclaimed wood, recycled plastic, metal or stone?
Does my household contribute to the environment? I.e. Do I have green insulation or a garden with bee-friendly flowers?
Am I reducing my energy consumption and making it more efficient?
Can my furniture choices be recycled, upcycled or discarded responsibly?
Are the manufacturers of the products I want ethical?
Do my green home ideas make me happy?
For further information on how to plan an eco-friendly home, check out our sustainable home project guide (coming soon). Keep in mind that sustainability is about longevity. Everything you choose to adorn your home with needs to look good, feel good, and last.
Like what you see? We have plenty more where this came from. Check out Checkatrade's blog for more home inspiration, how-to's and project ideas.
Green home ideas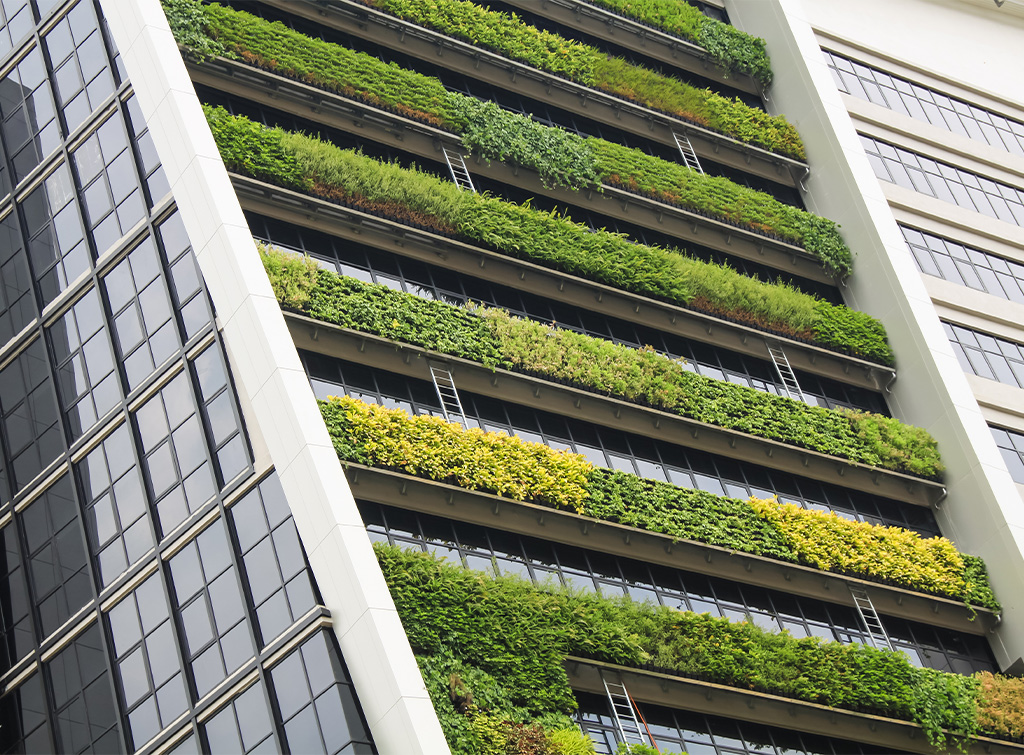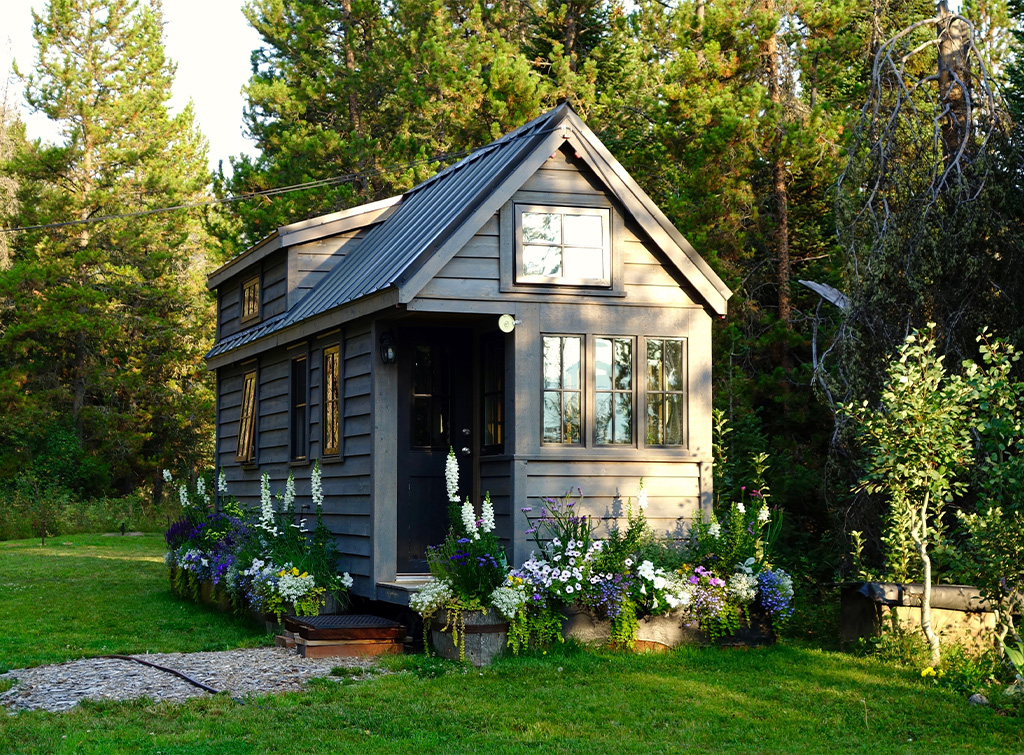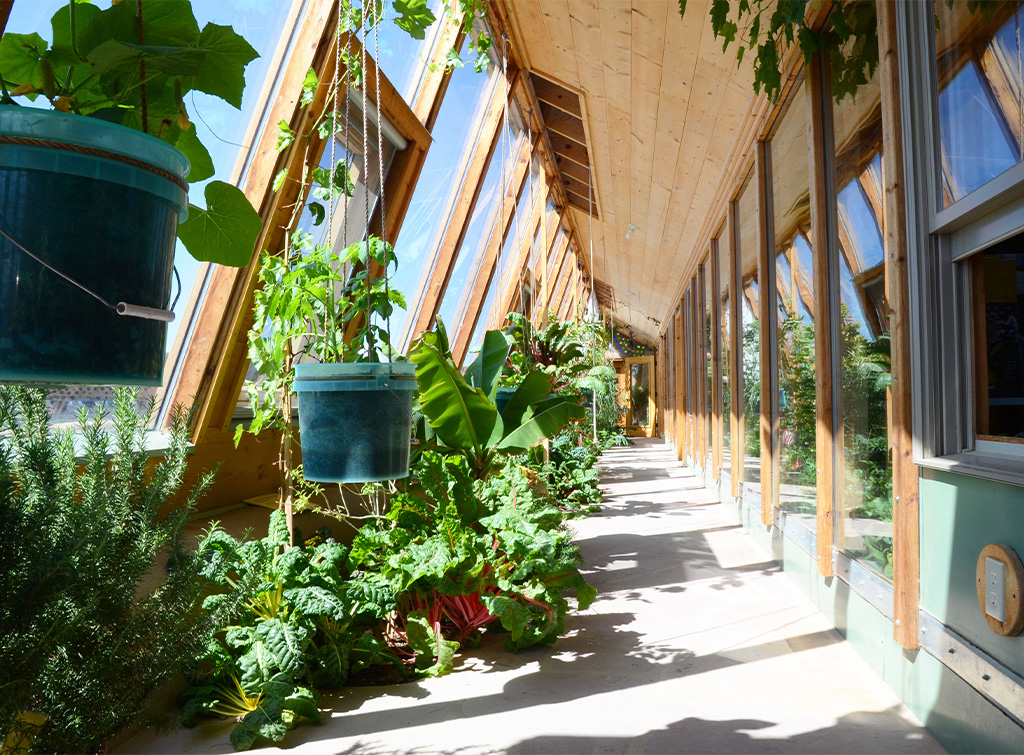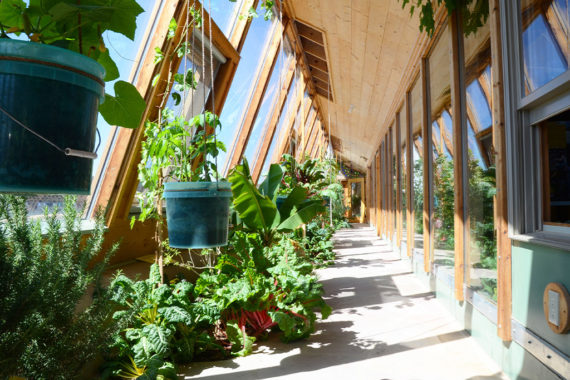 Green home ideas
Utilise the elements
Collecting sunshine or rainwater is an eco-friendly solution to energy consumption. On average, most houses need around 16 solar panels to run completely off-grid. That said, even installing enough to heat your water will cut down on monthly energy costs (and your carbon footprint).
Installing a rainwater tank also lets you harvest this natural element and save water. What you collect can be used for laundry, toilet flushing, watering your plants, garden and car. You don't even have to spend a fortune. These systems and packages can cost as little as £100.
Eco friendly home decor
Grow your own food
There's nothing more rewarding than growing your own produce. Not only is it organic, free from pesticides and entirely delicious, but it also cuts down on your consumption and supermarket waste. Say goodbye to all that unnecessary plastic!
Save the bees
Wildflowers are perfect for even the least green-fingered among us. Also, the bees love 'em! Give nature's busiest pollinators a helping hand by introducing some friendly flora to your garden.
Check out these garden design trends for further inspiration. 
Sustainable development goals
Eco-city living
Don't let the high rise apartments, poor air quality and metropolitan traffic stop you from fulfilling your environmental duties. Balcony flowerboxes, home jungles with various potted and hanging plants, and bird seeds are all helpful contributions.
Cycle-city
It's a well-known fact that, when compared to driving, cycling reduces your carbon emissions by up to 10%. However, storage in small city flats is a problem. Consider these bike wall mounts or pulley systems to keep those eco-friendly wheels turning.
Live sustainably
If you're never home and you hate cycling, then choosing somewhere sustainable to live is advised. Look for high energy ratings and eco-friendly designs. Your building will have environmental regulations to adhere to, so ask for a copy of their commitments.
Green home building ideas
Choose sustainable materials
Whether it's interior or exterior, think salvaged wood cladding, bamboo furniture, stone walls, organic paint and natural fabric throws and rugs.
GOTS is the Global Organic Textile Standard and it tells you whether something is made with organic fibres.
Examples include:
Jute
Hessian
Wool
Bamboo
Organic cotton
Linen
Recycled steel
Green home solutions
Clean air solutions
Air purifying plants are excellent for bringing nature inside. Take a walk through the woods in your own front room by filling it with palms, ferns and peace lilies. Keep them alive using your harvested rainwater.
Natural decor
Perhaps a grass carpet is taking things too far, but eco-friendly interior design is a booming business these days. Look for Scandinavian, Japandi and minimalist aesthetics. Choose hard-wearing woods like oak or maple, and pick neutral water-based paints for a clean and spacious vibe.
Green home renovation
Hug your home
An off-grid cabin in the woods isn't for everyone. So, to make your home as efficient as possible, you need to insulate it. Install timber frames made from recycled wood and hug your loft, walls and ceilings with environmentally friendly insulation like wool or cellulose.
Double or triple glazing
Double glazing stops heat escaping and pesky condensation ruining your home and health. It's also safer and quieter, leaving you to enjoy the peace and quiet you deserve after a long day at work.
LED lights
Light up your life with these efficient little energy savers. Choose LEDs over Watts when illuminating your home and enjoy the sense of satisfaction that comes from saving the planet. We love this Scandi design if you're short on ideas.
Underfloor heating
Radiators are so 2019. Opt for underfloor heating to improve your health and cut down on energy costs.
Eco home ideas
Go near the light
Reduce your bills by using natural light to your advantage. Build and decorate with south-facing windows in mind. The more sunlight you utilise, the less energy you waste.
Install a greenhouse
Give the planet a helping hand and grow your own food, plants and air purifiers. Be one with nature. Tend to the earth. Become mother nature personified. Or, you know, just scatter a few home-grown plant babies throughout your house to filter out harmful toxins.
Add a front porch
Well designed front porches are excellent ways to keep the heat inside your home (where it belongs). They're also handy for adding extra storage and increasing your safety.
Check out our front porch cost guide or front porch ideas for further information.
See the tradespeople we've checked and recommend for your job
Tell us what you think
What others think of this article:
Need More Information?
Related posts