What is professional indemnity insurance?
You've probably heard of professional indemnity insurance. But what exactly is it? And who needs it? Here's the lowdown.
In this article, we'll cover:
Starting your own business comes with a whole host of benefits, but there can also be some daunting aspects. For example, what happens if a client is unhappy with your work? Could they try to sue you?
The answer is, sadly, yes. If a client suspects you of negligence or accuses you of making a mistake that cost them money, you might end up with costly court fees (and even more costly compensation costs if they win the case). No matter how much pride you take in your job, you can't rule out this possibility altogether.
That's where professional indemnity insurance comes in. It's like a papery Robin to your Batman; a nice little bit of cover in your back pocket to protect your company financially and give you peace of mind.
Don't worry if you're not sure what we're talking about. Here, we'll break down exactly what public liability insurance is. And we'll look at whether you really need it.
What is professional indemnity insurance cover?
Professional indemnity insurance is also known as PI insurance or indemnity cover. It's a kind of insurance that's designed to protect business owners, freelancers and self-employed people if a client claims that your work was inadequate.
If you provide a professional service or give advice, a client could sue you if they're unhappy with your work. For instance, they might say that you were negligent or made a mistake that cost them money.
Obviously, we all hope this doesn't happen! But if it does, professional indemnity insurance could help to cover court costs and any compensation payments.
Professional indemnity insurance is often confused with public liability insurance. However, they're completely different things, so it's important not to mix them up.
Public liability insurance can protect your business if an accident occurs that injures your client or causes damage to their property. Professional indemnity insurance is about protecting you against costly mistakes.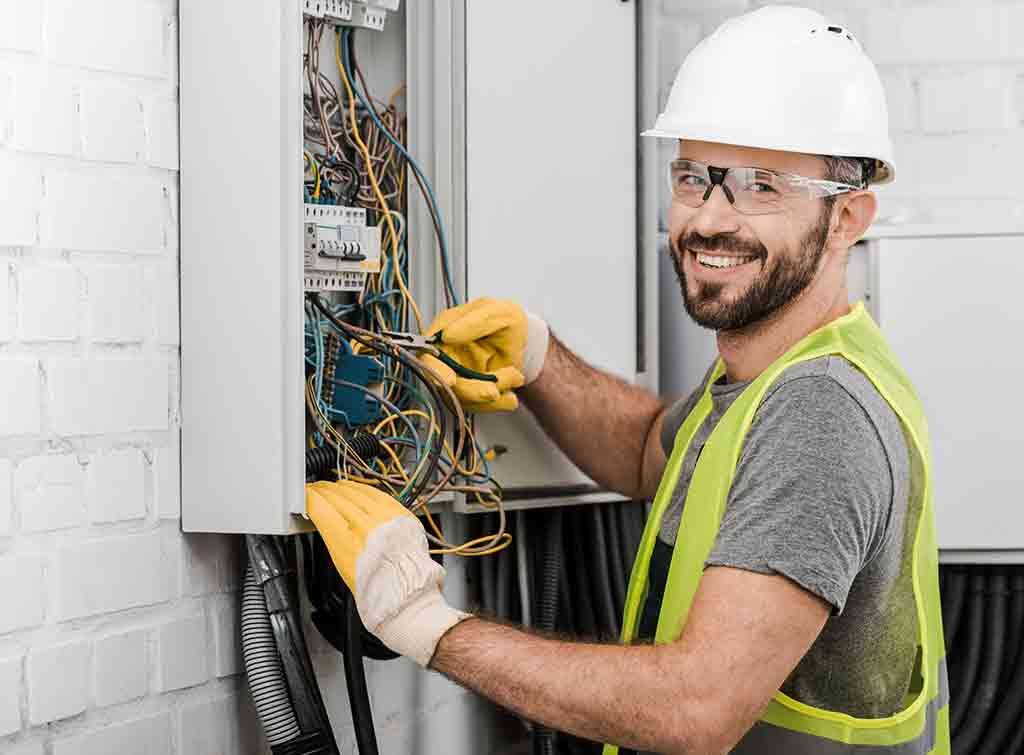 Why do I need professional indemnity insurance?
Being human means that, at some point, you may make a mistake at work. And this could cause accidents, injuries, or damage. Whether through negligence or just a slip-up, you could be liable. This may have a huge effect on your business.
In other words, professional indemnity insurance is there to protect and safeguard your company against any legal or financial ramifications. Although you may feel frustrated about having to pay out for insurance, it's always worth making an investment now to avoid future issues.
Many clients will insist you have this insurance in place before they agree to work with you. But even if they don't, it can give you important peace of mind that you're protected against anything from negligence to accident and injury.
As a member of Checkatrade, you can showcase your insurance and accreditations on your profile page. It'll also let your customers see that you're willing to go the extra mile and take extra measures as a tradesperson.
Plus, if you're a Checkatrade member, you can get exclusive member discounts on things like insurance. If you're not sure what kind of insurance is right for you, our guide to finding the right tradesperson insurance can help.
Save money on your insurance
Our members get exclusive insurance deals with Covéa
Find out more
Who needs professional indemnity insurance?
Professional indemnity insurance is perfect for anyone in the trade sector who is self-employed or runs their own business. It will allow you to protect your business against legal or financial complications. Here, we'll look at the importance of professional indemnity insurance for different job roles and businesses.
Do I need PI Insurance as a contractor?
Contractors work on a range of different jobs and locations, so can make mistakes the same as any other tradesperson. This can lead to expensive legal costs, which could add up to more than you can afford to pay. In fact, some businesses will require you to have this insurance as part of your contract.
It's not a legal requirement, but if you want to avoid heavy pay-outs then this insurance is absolutely worth the monthly premiums.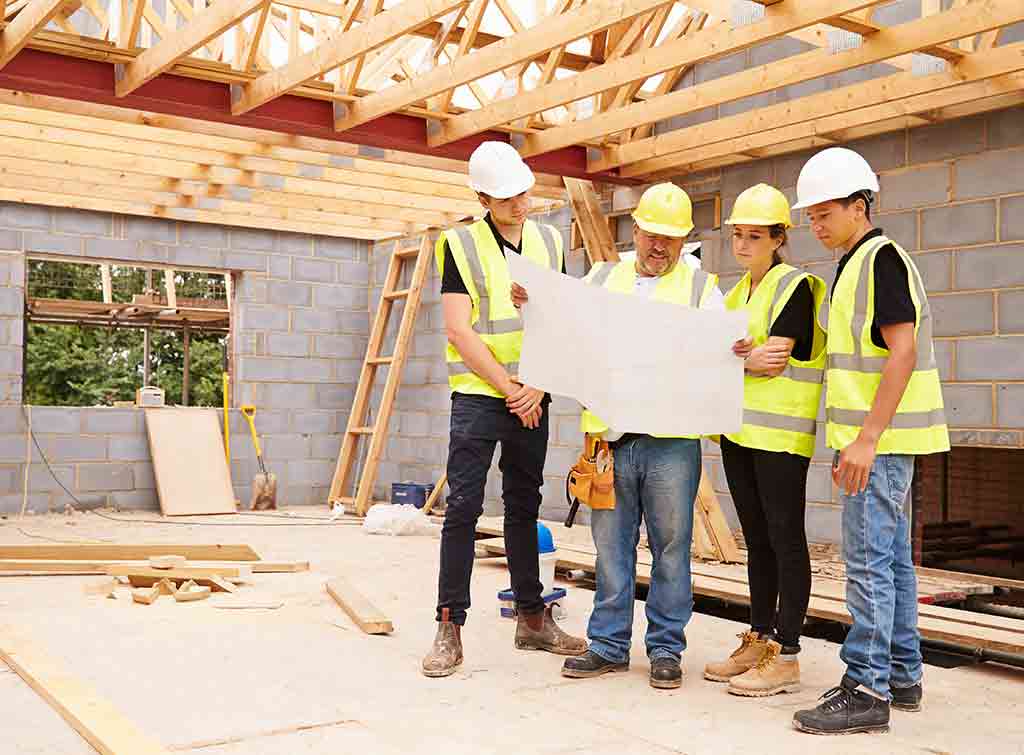 Do I need professional indemnity insurance in construction?
As a builder, you will be well aware of the potential for accidents and negligence on building sites, be it residential or industrial. This means builders do need this type of coverage in case of any of the following scenarios:
Building mistakes
Poor workmanship
Health and safety issues
Negligence
Financial losses for your customers resulting from your work
Do electricians need PI Insurance?
The work electricians do is often varied but always dangerous and risky due to the nature of the job. As such, any mistakes could be devastating, whether they impact your customers or the electrical systems.
If the worst happens and your client is injured, their home is damaged, or the work you do isn't safe, professional indemnity insurance will cover any financial or legal repercussions. This means that to keep your business afloat in case of legal action, electricians do need professional indemnity insurance. So get on it, now!
Do limited companies need PI Insurance?
Starting a limited company is a great way of separating yourself and your business in the eyes of the law. However, that doesn't mean you won't be affected if your work is negligent, poor quality or you make an error on the job. Your company can still be sued and is at risk of financial ruin if you lose your court case.
In short, if you want to safeguard your business and avoid paying extortionate legal fees and compensation payouts, then yes, you will need professional indemnity insurance. It's also worth noting that many clients will refuse to work with you if you don't have the right insurance in place. So you know it makes sense.
For more information about the wise decision to begin a limited company, our setting up a limited company guide is an excellent resource designed to support you.
Do I need professional indemnity insurance as a sole trader?
Unlike limited company owners, sole traders aren't considered legally separate from their businesses. This means you could be personally liable for any legal or financial action taken against you.
The best way to decide is to consider whether you could cope if you need to pay legal fees and compensation to past clients. Remember, professional indemnity insurance will give you peace of mind that you're protected if a client claims your work is dangerous or negligent. This type of insurance is particularly relevant if you plan to give advice to customers.
If you'd like more advice and tips on making the leap from employment to owning a business, our setting up a new start up guide is perfect for you.
Professional indemnity insurance costs UK
Professional indemnity insurance costs vary depending on a number of factors. These include:
Profession
Size of the business (eg. number of employees and value of contracts)
Risk level
In general, professional indemnity insurance can cost anywhere from £50 per year to thousands of pounds per year. As a commercial builder, you're looking at an average cost of around £300. On the other hand, as an architect, you're looking at closer to £1,300. Just remember that quotes will vary depending on your unique circumstances and business.
Luckily, Checkatrade members get exclusive discounts on things like insurance. So, you can save money while enjoying maximum protection!
FAQs
What are some professional indemnity insurance claims examples?
There's a range of situations where a client might complain leading you to make a claim on your professional indemnity insurance. These include but aren't limited to:
Negligence
Bad advice
Breach of confidential information
Defamation
Poor quality work
Breach of contract
Who does professional indemnity insurance protect?
This insurance isn't just for certain tradespeople. In fact, it covers anyone in the trade sector, from plumbers to carpenters and sole traders to limited companies.
What is covered by professional indemnity insurance?
Exactly what is covered by professional indemnity insurance will vary from provider to provider. However, generally, you can expect your insurance to cover your legal expenses if your client brings a claim against you and you need to defend yourself in court (whether the claim is justified or not). You can also expect your insurance to cover the cost of paying your client compensation if they win their case against you.
What is not covered by professional indemnity insurance?
Every provider will cover slightly different things under their professional indemnity insurance. So, it's important to check exactly what your insurance policy includes. However, generally, this insurance won't cover more tangible grievances that are typically covered by other kinds of insurance.
For instance, it won't cover claims made by members of the public if they're injured or have their property damaged during the course of your work. Instead, this is covered by public liability insurance. Similarly, it won't protect you if someone you employ claims compensation due to an accident at work, as this comes under employers' liability insurance.
If a member of the public gets injured or has their property damaged as a result of a product you've manufactured or supplied, you also won't be covered by professional indemnity insurance. Instead, you'll need product liability insurance.
How do I claim against professional indemnity insurance?
Normally, you'll be required to notify your insurance provider if something happens that is likely or may give rise to a claim. In this case, you should let your insurer know immediately and give them:
Copies of any correspondence you've received on it.
The date when you first became aware of the issue.
The identity of the client that may be making the claim, and any other people involved.
A description of the problem and your opinion on whether you're liable.
An estimate of the potential financial value of the claim.
Importantly, you mustn't admit liability or correspond with your client about the claim without your insurer's permission. They'll approve all correspondence before it's released and help to guide you from here.
Save money on your insurance
Our members get exclusive insurance deals with Covéa
Find out more