Everything you need to know about temporary van insurance
Temporary van insurance is a great option if you need to sort cover on a van for a short period of time.
Whether your van is in for repair, you need to insure a new employee for a short period or you're test driving a new van, temporary van insurance can provide the ideal cover to keep everyone legal and protected.
And the best thing is you can get temporary van insurance quotes and cover in a matter of minutes. Whether you need the insurance to kick in immediately, or in 28 days time, you can pick when.
If you're the owner of the van, you can take out a policy without affecting any existing cover, and if you need to arrange cover on someone else's van, and you have their permission, you can arrange it yourself without them needing to do anything.
How does temporary van insurance work?
Temporary van cover is just like regular insurance, but instead of covering you for 12 months, it's designed to cover you for a short period of time.
You simply enter your details and the vehicle details online, select how long you want the cover for, get a quote online and pay.
Cover can start instantly, which is particularly useful for businesses that need the vehicle on the road to complete a job. Cover stops at the end of the period you selected, with the exact time detailed in the policy documents. Ensure you're not driving the van after this time, as this would leave you uninsured.
Is temporary van insurance suitable for businesses?
Yes. In fact, that's how it's used in the majority of cases. Whether you're a sole-trader needing to borrow a friend's van for a job, or a company wanting to insure a temporary member of staff, short-term van insurance is ideal for businesses that need flexible cover.
It's also great for keeping costs down and minimising long-term commitments, as it enables a company to get the cover it needs exactly when it needs it, without having to pay for pointless and costly cover for the rest of the year.
When would you use temporary van insurance?
Temporary cover on a van comes in very handy and can be cost-effective in a number of situations where standard insurance just isn't flexible enough for your needs.
Both businesses and members of the public can purchase short-term van insurance, and many increasingly are doing to help them in a wide variety of situations:
Instant cover for a new employee: Need a new starter on the road straight away until the permanent cover is sorted? Temporary van insurance can keep your business moving and earning money.

Insure a temporary colleague

: Similarly, you can get temp cover for temp staff to see you through a busy period without committing to a year's worth of insurance.

To drive a friend's van for business use: Got a job on but your van's in the garage? You don't have to turn the work down. If you have permission to use someone else's

van, you

can

insure yourself on it for the length of the job.

To get your van MOT'd: If your van's been off the road and uninsured, and it's time for its MOT renewal, you can use temporary van insurance to cover the journey to and from the garage (as long as the van currently has an MOT).
Moving home: If you're planning to do your house move yourself, short-term van insurance on a friend's van may well be cheaper than hiring one.
Sharing driving: Heading on a road trip, or maybe secured a job on the other side of the country? Play it safe and give each person a chance to rest and drive safe by insuring additional drivers on the van.
Needing temporary van insurance? Checkatrade members get an exclusive discount with Tempcover.
Become a member today for lots more exclusive discounts and benefits.
Get discount on your temporary van insurance
Checkatrade members get an exclusive deal with Tempcover
Sign up now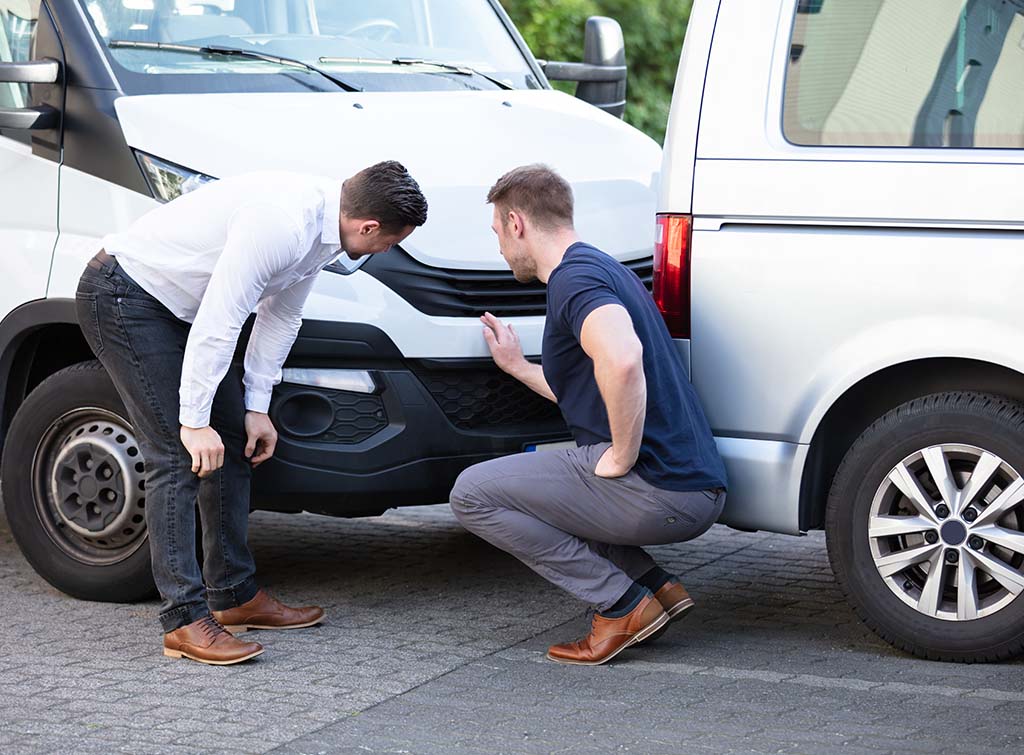 What are the benefits of temporary van cover?
Opting for temporary cover over a full 12 months of insurance has a raft of features and benefits for the policy-holder. It's easy to see why this form of insurance is becoming increasingly popular, particularly as the UK's gig economy workers look for more and more flexibility in the way they work.
Temporary van cover benefits include:
Competitive pricing.

Policy periods are flexible to suit your needs, from 1 hour to 28 days.

Covers the driver immediately if wanted.

Helps businesses protect cash flow by not committing them to 12 months of cover.

Accidents don't affect no-claims discounts on drivers' other policies (but may affect future premiums).
Temporary van insurance summary
As you can see, there are many benefits to using temporary van insurance, particularly if you only need cover for a short period of time. But while the flexibility may be miles better than standard insurance, as with all insurance policies, it's important to enter all of your details or your driver's details accurately to ensure your temporary van cover is eligible.
Whether you run a business, are a sole trader or a member of the public, temporary van cover is definitely shaking up insurance and putting you in control of both costs and getting exactly the cover you need.
Get discount on your temporary van insurance
Checkatrade members get an exclusive deal with Tempcover
Sign up now
FAQs
Does there need to be an existing policy on the van?
No. Temporary van insurance can be taken out on a vehicle that is not otherwise insured, it does, however, need to have a valid MOT and you either need to be the van owner or need to have the permission of the van owner.
Do accidents affect the van owner's no claims discount?
No. Accidents that occur, no matter who's at fault, while insured under temporary cover will not affect the drivers or van owners no claims discount on other policies. Accidents may, however, lead to an increase in future insurance premiums.
What other temporary insurance options are there?
Alternatives to taking out temporary van cover include adding a driver to your existing policy or you being added to an existing policy. There will more than likely be a charge for this, so be sure to weigh up all of your options from a cost and convenience point of view.
Will the existing policy on the van provide the cover I need?
If the person you need to insure on your van is already named on your valid insurance policy, or if you are named on the valid policy of a van you need to drive, then the existing cover may be sufficient. Otherwise, the policy will not cover you and driving the van could mean you're driving uninsured.
What happens if I have an accident while covered by temporary van insurance?
The same process applies to temporary van insurance as it would to a full year policy. You would follow the instructions set out in the policy documents and the insurance company would begin their investigation.
Get discount on your temporary van insurance
Checkatrade members get an exclusive deal with Tempcover
Sign up now