Last updated on March 31st, 2022
Blown window repair cost guide
A common problem for double glazed windows (or doors) is mist or condensation between the panes of glass. This is known as a blown window or failed double glazing. But what does it cost to repair?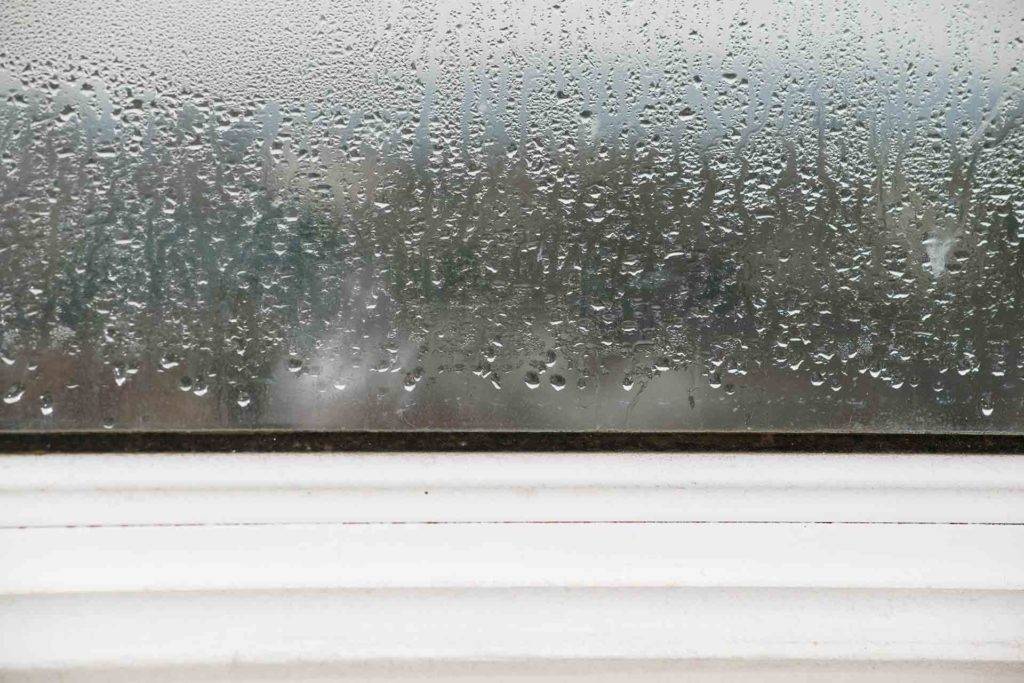 This guide looks at the average blown window repair cost in the UK.
The work to repair blown windows is fairly standard, but it's best to deal with it sooner rather than later to ensure your home is in optimal condition. And you won't necessarily have to replace the whole window, often a single pane can be replaced, which will keep the cost down.
The costs of replacing blown windows shown in this guide are estimates aimed at giving you an idea of prices, but the exact cost will vary.
To get accurate quotes and professional advice, speak to a double glazing specialist recommended by your neighbours. You can see who's recommended right here on Checkatrade.
What causes a blown window?
A blown window happens when a gap appears between the panes of glass. It allows moisture to get in – leading to misting of the glass.
The gap could come from damaged sealant or damage to one of the panes of glass itself.
Some of the most common causes of blown windows are:
Badly fitted windows that were installed poorly.
Damaged window seals due to wear and tear or accidental damage.
Old windows that have deteriorated over time.
Using harsh chemicals to clean windows.
Whatever the cause, you need to get the window repaired as soon as possible. Failed double glazing will no longer be as energy-efficient for insulation as it was before. And a blown window can also be a sign that the glass has weakened, which could pose a security risk for your home.
Single pane repair costs
Window pane size
Average cost
200mm x 400mm
£55
500mm x 700mm
£74
800mm x 1000mm
£117
900mm x 1200mm
£145
Remove existing window pane and dispose
(per m2)
£45
How much does it cost to replace a blown window?
The exact cost of replacing blown windows will depend on a number of factors, including whether you're replacing a single pane or the whole window.
Replacing a single pane will cost somewhere around £55 to £145 per pane.
If you're looking to replace the whole window it will be more expensive, with the average costs ranging from £100 for a small window up to around £850 for a large bay window.
Find a double glazing expert your neighbours rate
Single pane blown window repair costs
If your double glazing has only failed in one small area and you're able to simply replace a single pane of glass, the work is relatively affordable.
Replacing a 200mm x 400mm pane of glass costs around £55.
For a 500mm x 700mm blown window pane the cost is about £74.
For larger blown windows you're looking at a cost of about £117 to replace a pane of 800mm x 1,000mm.
And if it's a 900mm x 1,200mm pane of glass, the cost to replace it will be around £145.
Whole window repair costs
Size of window
Average cost
Small
£150
Standard
£270
Large
£600
Whole blown window repair costs
To replace a whole window unit is more expensive than a single pane, but can be necessary in some cases.
Replacing a small blown window will cost around £100 to £200.
If it's a standard size window the average cost is about £200 to £325.
To repair a large blown window you're looking at a price tag of £350 to £850.
If you're looking to replace all of the double glazing in your home, check out our double glazing cost guide.
Factors affecting the cost of replacing blown windows
The cost to replace a blown double glazed window will depend on a variety of factors, including:
Size and style of window
Extent of damage
Type of double glazing
Any prep work needed
Where you live
For detailed quotes and accurate prices for blown window repair, get in touch with local double glazing specialists. And make sure you shop around for fair and competitive costs.
We recommend asking three double glazing experts who have passed all of our checks.
Additional costs
Item
Average cost
New window frame
£600
Finishing trims
£16
New window handle
£15
Sealant
£5
Removal of blown window
£275
Additional costs of replacing blown windows
There are a number of extra costs that you might want to factor in when planning your budget for repairing blown windows in your home.
A new window frame can cost anywhere from £250 to £1,500 each.
Finishing trims for the window will cost £6 to £26 per m2.
The sealant is about £5 per 100ml.
New window handles cost in the region of £5 to £20 per handle.
And don't forget the cost of removing the blown window, which could cost £140 to £400 per window.
Now some (or all) of these costs might be included in the quotes you get from your local window repair specialists, but it's good to check.
Ask for a detailed list of everything that's included in their quotes. If it's not on the list, ask them about additional costs to avoid any surprises.
Useful blown window repair checklist
Inspect all your windows to check how many are blown.
Speak to your local window repair specialists for their professional advice, and ask if they'll offer a free inspection to check your windows.
Shop around for fair and competitive quotes, and make sure you ask for a detailed list of what's included in the price.
Always hire a tradesperson with relevant experience and ask to see examples of their previous work.
Choose tradespeople with excellent customer reviews and who are prepared to guarantee the quality of their work.
Find a double glazing expert your neighbours rate
Good jobs, guaranteed
Get covered when you book with Checkatrade.