Window glass replacement cost guide
Whether it's thanks to a heavy storm, or a rogue cricket ball, many homeowners find themselves faced with the task of replacing damaged window glass. Here's what you may have to pay for window glass replacement.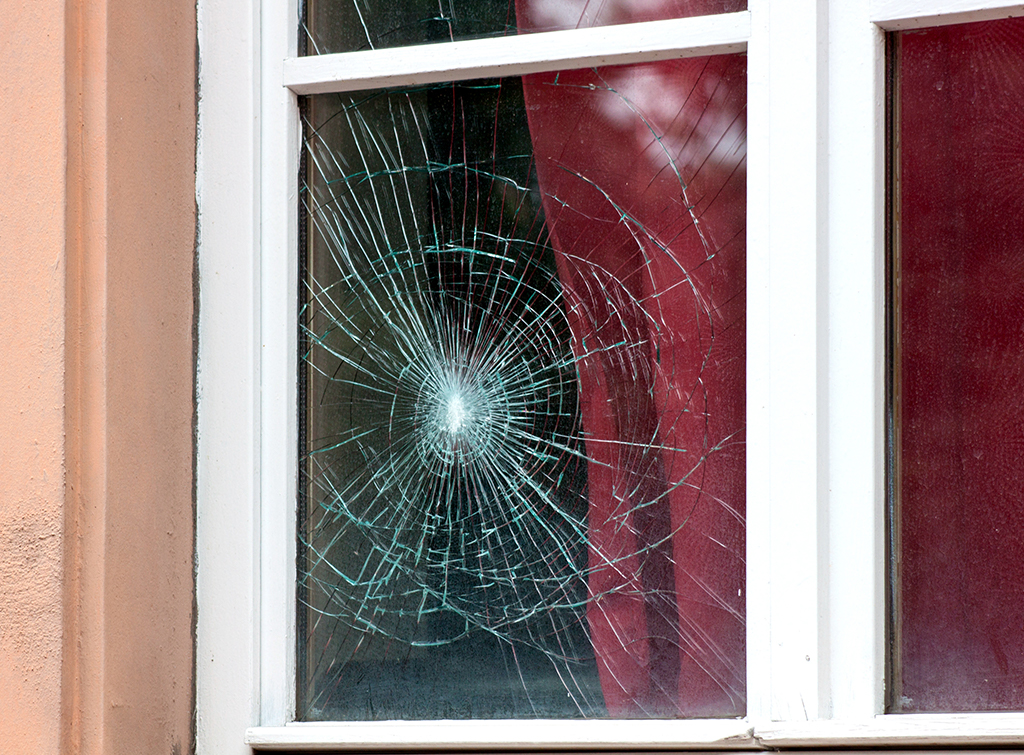 This guide offers information about the costs for the replacement of a single window pane replacement cost in the UK, like for like. As opposed to replacing whole window units including frames, or costs to replace an entire set of windows.
Here are the average costs for window glass replacement in the UK.
We've included prices for both hiring a professional to carry out the work and costs of a single pane of glass if you're planning to do the job yourself.
| Window glass replacement costs | Unit | Cost - Low | Cost - High | Average cost |
| --- | --- | --- | --- | --- |
| Supply & installation (double glazed) | Per window | £55 | £300 | £100 |
| DIY - 200mm x 400mm double glazed unit (supply only) | Per window | - | - | £25 |
| DIY - 900mm x 1200mm double glazed unit (supply only) | Per window | - | - | £100 |
| DIY - Replacement window glass pinned & putty | Per Unit | | | £30 |
Reasons to replace a window glass
There are a number of reasons that might lead to you having to replace a pane of glass in your window.
Broken panes are the most common cause of window glass replacements, whether it's a chip, crack or gaping hole.
Major scratches can be a real eyesore and cause weaknesses in the window glass itself, leading to further damage or shattering.
Condensation in between double-glazed glass is both annoying and generally means the window glass needs to be replaced.
Draught issues caused by damaged glass or the window pane coming away from the frame.
Find glaziers your neighbours recommend
Labour costs
If you decide to hire a professional tradesperson to replace your window glass, you'll need to factor in the cost of labour. An average cost for a window expert to supply and replace a single glazed pane of glass is around £110 or £120 for a double-glazed window.
Enhancement and improvement costs
One thing to consider when replacing window glass is whether it might be better to replace the whole window unit. While the price will be more than just the replacement glass for your window, sometimes it's the better option if:
The seal on your window has failed
The dividers within the window are also broken
Your window has a wooden frame that has begun to rot
For broken window seal repair costs, take a look at our cost guide.
Window glass replacement cost calculator
If you're trying to plan a budget, here are our tips for a window glass replacement cost estimator. To calculate the cost of a window glass replacement, you'll first need to count how many windows need their glass replaced.
From there, you then need to measure the height and width of each window glass in order to know the size of the panes to replace. You'll also need to factor in the type and thickness of the glass, to know what the total window glass replacement cost will be.
As mentioned this is an estimator for the window glass replacement cost. For an accurate set of prices, speak to your local window specialists and ask for a breakdown of costs and the options available.
Window glass replacement quote
When organising the replacement of window glass, it's always a good idea to get at least three quotes from a number of local window specialists. That way you can make sure you're being quoted fair and competitive prices in your area.
We also recommend asking for a clear breakdown of costs, so you can easily compare the quotes you get.
Window glass replacement cost – hourly rates
For most window glass replacement jobs, tradespeople tend to quote per window rather than giving an hourly rate.
For a single window, you're looking at an average cost of around £110 to £120 per window.
Smashed window repair cost
A smashed window is usually past the point of repair, in which case it is worth replacing the window.
The cost will depend on how many windows are smashed, if it's just one pane, it will be cheaper than replacing them all.
On average the broken window repair cost will be £110 for a single glazed pane of glass or £120 for a double-glazed window.
Additional considerations
You can keep the costs of window glass replacement down by replacing the broken window glass yourself.
However, if your windows are under warranty, we recommend contacting the manufacturer first before replacing the glass as you could unintentionally void the warranty.
Find glaziers your neighbours recommend
Types of window
The cost of window glass replacement will firstly depend on the style of your window. Some of the most popular types of window are:
Casement windows
These are one the most common types of window found in UK homes. They're one of the most versatile options on the market – available in a variety of sizes, materials and finishes.
Sash windows
These windows are most commonly found on Georgian and Victorian homes. They often feature vertically sliding panes of glass that use a weighted system, which can increase the cost of the window replacement if the weight needs to be adjusted.
Tilt and turn
One of the more modern options, tilt and turn windows open inwards into the room making them easier to clean and maintain. They also allow you to control how wide they open, so they're ideal for homes with young children.
Bay windows
These are windows that protrude out from the external wall of a home and create a bay area within the room. They're a popular choice with UK homeowners for both their style and the ability to add space to a room.
Types of glass
In addition to the type of window you have, the price you pay for window glass replacement will also be affected by the type of glass you choose.
Standard glass
In general, window glass in the UK comes at a high quality standard in terms of energy efficiency and safety. Therefore, standard glass should meet most of your basic needs in terms of avoiding draughts, condensation and energy loss. It's also the cheapest option for window glass replacement, making it ideal if you're trying to keep costs low.
Laminated glass
Many homeowners choose laminated glass to provide an extra level of safety. Its protective layer of vinyl between the two pieces of glass gives it added benefits. These include break-in protection (glass cutters don't work on laminated glass), sound reduction, and improved impact and shatter resistance.
Toughened glass
Toughened glass is five times stronger than laminated glass of the same thickness, with much higher resistance to breaking. Consequently using it for the replacement of your window pane will cost more than standard or laminated glass.
Double and triple glazing
Double or triple glazing consists of 2 or 3 panes of glass. The window comes as one complete sealed unit. The air gaps within the unit are typically filled with an inert gas such as argon. It's these double and triple glazed layers of glass that make these sealed units thermally efficient.
Useful glass replacement checklist
Identify the type of window and frame, as well as the glass that needs replacing.
Consider whether it's just the glass that needs replacing or if it might be the most cost-effective to replace the whole frame/window.
Some modern double glazed windows are fitted with anti-theft blocks which can make installing new glass more complicated. This is why it's always best to check with a professional.
Establish the type of glass you want to replace it with (considering safety, quality, budget).
Speak to a window specialist for advice on the best window glass options for you.
Shop around and speak to a number of suppliers and/or professional tradespeople to get a good idea of average costs.
If you're considering changing the glass yourself, make sure you have all the right tools for the job. Factor these in as part of the price for the window glass replacement – if you don't it could work out more expensive than getting a professional to do the job.
Find glaziers your neighbours recommend
Good jobs, guaranteed
Get covered when you book with Checkatrade.